Panel: More support needed for those with mental health needs in criminal justice system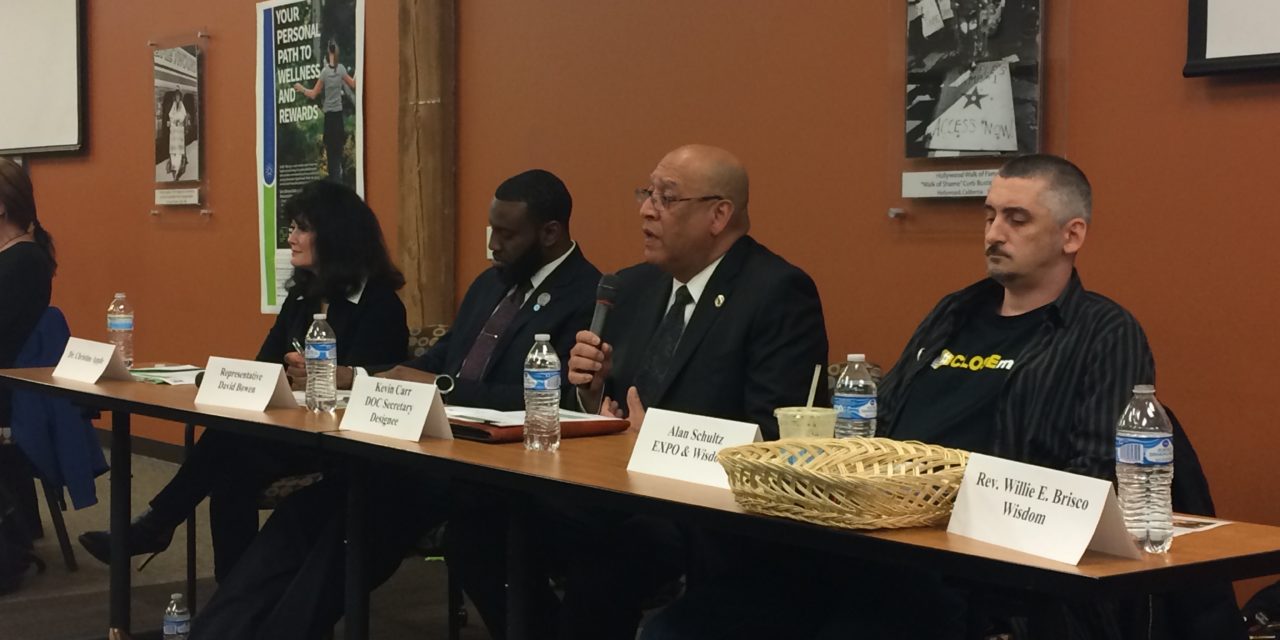 More needs to be done to meet the mental healthcare needs of those entering and leaving the criminal justice system, panelists said last week in Milwaukee.
Department of Corrections Secretary-designee Kevin Carr said there's a shortage of community resources to meet the demand and the need for mental healthcare.
"The Department of Corrections is in fact the state's largest provider of institutionalized mental healthcare," Carr said at a panel hosted by the Milwaukee Mental Health Task Force. "Prisons have become the mental healthcare providers of last resort."
Carr said the department provides as many mental healthcare services as it can. But he said they have a "drastic shortage" of psychiatrists.
They're hoping to increase the pay to attract more psychiatrist to work in the system. And they're also looking to reduce the prison population, as they have 24,000 people in custody in a system designed for 18,000.
Alan Schultz, a community organizer for Ex-incarcerated People Organizing, said the Department of Corrections seems to "throw medications at people."
"The [Department of Corrections] has always had an overstaffing of people qualified to prescribe psychotropic medications, more so than it has had psychologists that are giving more intensive one-on-one therapy session," Schultz said.
Schultz called for earned release programs and giving people a choice of treatment programs. There needs to be more community-based mental health programs to support those leaving prison, he said.
Rep. David Bowen, D-Milwaukee, said that people with mental health issues often leave the system without getting access to insurance.
"I think it's so important that they are guaranteed healthcare access as they leave," Bowen.
Christine Apple, chief psychologist for Milwaukee Community Corrections, said they're always looking for ways to improve the care provided.
"Prisons should be the last place for people with mental illness," she said.
This article first appeared in the Wisconsin Health News daily email newsletter. Sign up for your free trial here.