Milwaukee officials say they're in 'double-crisis mode' of fighting racism, COVID-19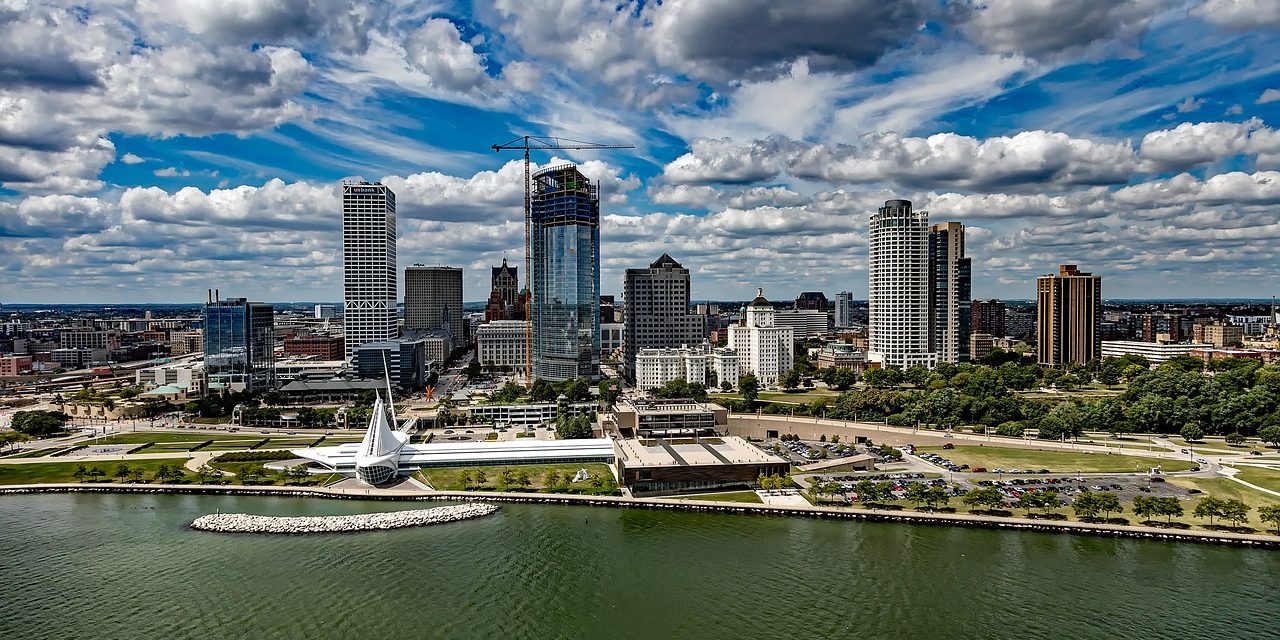 Milwaukee health and local officials said they're working to fight racism and disparities highlighted by marches in the city as well as COVID-19.
Meanwhile, hundreds are still going to the city's two COVID-19 community testing sites, which don't have an end date at this time.
Officials encouraged those marching who have symptoms to use the sites and get tested.
Milwaukee Health Commissioner Jeanette Kowalik told reporters on a call Tuesday that they're in a "double-crisis mode right now dealing with COVID and also dealing with racism."
She noted that the county and the city have declared racism a public health crisis.
"We say that not because it's cliche or anything like that – it's taking a stand on addressing the elephant in the room," she said. "We know that COVID-19 has continued to target many of our black and brown communities."
The Latinx community now has the majority of cases in the city of Milwaukee, with the African American community having the second-highest number, she said.
Milwaukee County Executive David Crowley said the county is shifting its message from telling people to stay home to telling people to stay safe.
"We have to do everything we can as we go into the summer months, knowing that we're not going to be able to keep everybody contained, but to continue to practice social distancing, good hygiene and wear a mask whenever you can," he said.
Crowley also encouraged those protesting who have symptoms to get tested.
Reggie Moore, director of the Office of Violence Prevention at the City of Milwaukee Department of Health, said they've offered personal protective equipment to marchers, including 900 masks. He said most protesters they've seen are wearing masks.
"When we talk about racism as a public health issue, when we talk about violence as a public health issue, these are things that are structural, historical and systemic," he said. "We have to be committed to not just hearing, not just marching, but being responsive to the demands both locally and nationally."
Dr. Ben Weston, director of medical services at the county's Office of Emergency Management, encouraged protesters to stay outdoors, continuously move, maintain several feet of distance, wear a mask at all times and ensure others wear masks too.
"Exercising the essential right to demonstrate and speak freely does not have to be mutually exclusive from maintaining safety at a time of COVID-19," he said.
Milwaukee Mayor Tom Barrett called for more action to tackle health disparities and racial inequities, as part of how to address concerns raised by marchers.
"What we are experiencing in real time is a jolt to the American psyche, because of the COVID-19 pandemic, because of the economic fallout that comes from that pandemic and because of the nationwide outcry for respect for African Americans and other people of color at the hands of police officers," he said.
Barrett said that the city's two community testing sites, run by the National Guard and allowing for testing of those without symptoms, have collected more than 21,000 specimens.
The city re-launched a testing site on the city's north side on Monday. The site at Custer Stadium collected specimens from 215 on its first day. And 703 were collected at the city's south side testing site at United Migrant Opportunity Services on Monday.
Statewide, there were 374 new cases reported, bringing the state's total to 18,917 on Tuesday. Twelve additional deaths were reported for a total of 607.
The state reported the results of 10,522 tests, with a positive rate of 3.6 percent, a 0.3 percent decline from Monday.
Jennifer Miller, spokeswoman for the Department of Health Services, said that 93 percent of nursing homes have had their staff and residents tested or are testing them for COVID-19. Gov. Tony Evers announced a goal last month to test all nursing home staff and residents.
The Wisconsin National Guard collected more than 3,300 specimens on June 1, with its cumulative total collected now topping 92,000. Twenty-five teams are operating across the state.
Those teams established new testing sites in Adams, Dodge, Door, Racine and Wood counties on Tuesday. They're also collecting specimens in Dane, Kenosha, Milwaukee, Waushara and Washington counties.
Wisconsin Health News is removing the password on all stories related to the coronavirus. For the latest developments follow us on Twitter at @wihealthnews or check out our website. For complete healthcare coverage, sign up for a free trial to our daily email newsletter.