On the Record with Kiio CEO Dave Grandin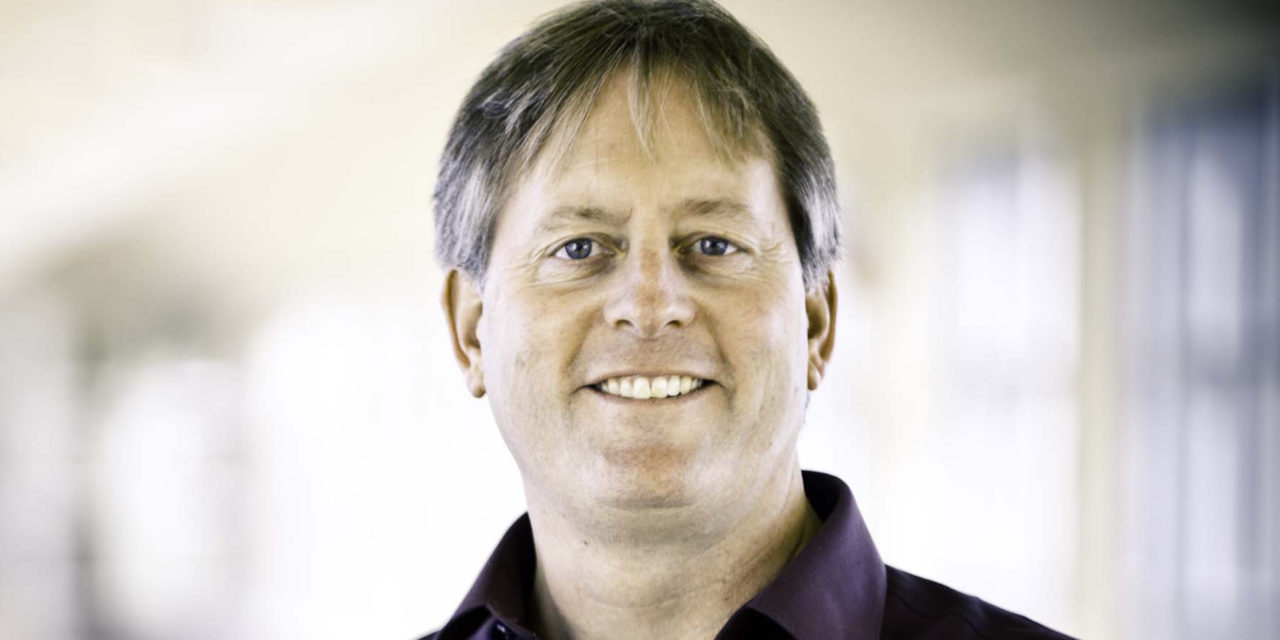 Dave Grandin, CEO of Fitchburg-based health tech startup Kiio, believes his company's platform could help doctors cut opioid prescribing when it comes to back pain.
The low back pain program uses a mobile application to virtually coach patients, walking them through various exercises to reduce their pain. Grandin believes the platform puts the spotlight on patients, allowing them to advocate for themselves.
WEA Trust recently invested $1 million in the program.
Wisconsin Health News spoke to Grandin about this partnership and Kiio's future. Edited excerpts are below.
WHN: What does Kiio offer that other companies don't?
DG: We offer a health engagement platform that really allows people to engage in their situation in the home and take advantage of helping themselves. We believe that one of the most valuable pieces of the entire healthcare landscape are the patients themselves. They're probably the most underutilized when it comes to, "How do we get better?" Well, you get better by taking care of yourself and becoming your own advocate. And so we have a specific program having to do with low back pain, which is a very large problem in the United States. It's all scientifically backed. It's now being clinically proven. We offer an engagement program that allows people to work on their low back pain any place, any time over their mobile device.
WHN: How do you think the technology could reduce opioid prescriptions?
DG: As you look at opioids, the number one reason for the prescription of opioids is actually low back pain. And so the patient goes in to see their doctor, saying, "My back hurts." A general practitioner usually doesn't have anything to help them immediately, and so often what will happen is the doctor will prescribe pain medication, and then the patient will go home and take that pain medication while they're waiting to see a specialist for further specialty treatments. With our program, as soon as you present with low back pain, you can immediately start helping yourself by going through an appropriate screening program, making sure that you are medically appropriate for using the exercises and then getting onto an appropriate track of exercises you can do daily to help yourself. What we've seen is the patients that enroll and use the exercise program, eight to nine out of 10 see a reduction in pain and improvement.
WHN: Could this technology be scaleable to other conditions? Is that a goal?
DG: We are focused on that for now, but the technology absolutely can be used for other things. It could be used for maternity, it could be used to help with other chronic conditions like diabetes. Anything where there is information that can be delivered to a patient in a timely fashion specific to that patient's issue. It really is about getting the right information to the right patient at the right time in a very secure and personalized fashion.
WHN: What do you see in the company's future?
DG: I believe we will continue to sell to payers and providers, and we'll offer a broader range of solutions. What we'll continue to do is emphasize in 2018 the low back pain solutions. In 2018, we will also begin to expand our focus a little bit. It's a great opportunity for us because we get an alignment of interests. We can help the patient at no cost to them, which is great. We can reduce the cost to the payer by helping eliminate unnecessary charges. So if there are things that are happening like spine surgeries, epidurals, MRIs—things that don't need to happen necessarily, that can be avoided—our technology can help avoid that. And then, of course, that also makes the population healthier, which long term reduces their costs as well. And at the same time, they're paying for our technology, so it really is a win-win.
WHN: What does WEA Trust's recent investment in Kiio mean for the company? Are you pursuing similar contracts with other insurers?
DG: We have a multi-year contract with WEA Trust to actually use the low back pain program. But in addition to that, they've invested $1 million in the company because they see that this technology can be used for other applications where they can engage their membership and help them be healthier, better informed, make good decisions and avoid unnecessary costs. We are pursuing contracts with other insurers for low back pain. We aren't currently pursuing other insurers as investors, but we might. We're certainly open to that concept but there's nothing imminent.
WHN: Madison has come to be known as a hotspot for health tech. Did this aspect play a role in the decision to base the startup in the Madison area?
DG: Madison has a nice leg up in regards to having a health IT tech cluster. There are plenty of young people, and certainly Epic helps attract people, but Epic isn't the only company that does that. I would say the biggest challenge for Madison to become a true hotspot for health tech cluster is financing. There are more ideas and people wanting to be entrepreneurs. We have these good ideas, and there's not enough funding to make it all happen.
– Ellie Borstad
This article first appeared in the Wisconsin Health News daily email newsletter. Sign up for your free trial here.