Quintessa expands to Madison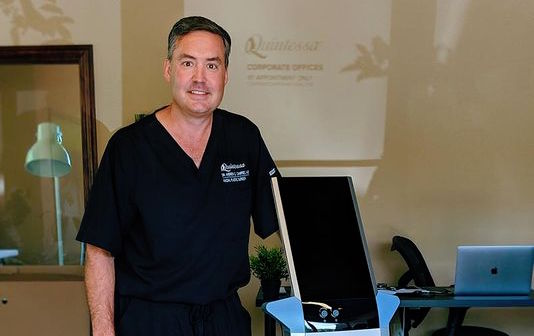 Image courtesy of Quintessa Aesthetic Center
Quintessa Aesthetic Center, a Wisconsin-based surgical and non-surgical cosmetic services provider, recently expanded to Madison.
The move addresses a lack of service in the area, according to owner Dr. Andrew Campbell.
Meanwhile, UW Health announced Wednesday that it's no longer purchasing Madison Plastic Surgery Associates. But, it still plans to expand cosmetic and reconstructive surgery offerings at a second site, citing growing demand for the treatments, according to the statement.
Quintessa opened its Middleton site this summer and its center on the east side of Madison last month. They have locations in Delafield, Mequon and Sheboygan too.
There's also a clinical research arm that Campbell said puts them "at the cutting edge" of technology.
For the most part, Quintessa doesn't accept insurance. They have more than 30,000 people in their database and around 30 employees, according to Campbell.
"We treat a lot of people and obviously that just continues to expand," he said.
This article first appeared in the Wisconsin Health News daily email newsletter. Sign up for your free trial here.