Milwaukee County unveils framework for psychiatric crisis redesign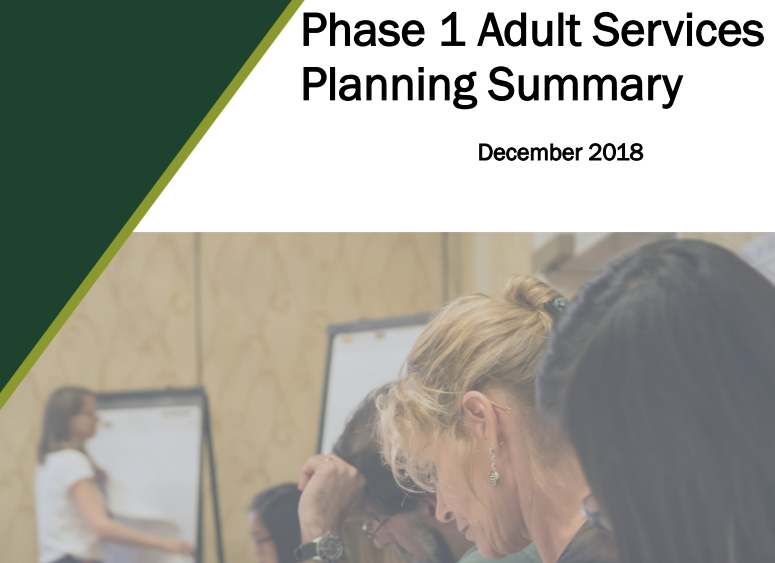 Milwaukee County and its health systems envision a community-centered mental health crisis system that gets patients needed care easier, quicker and earlier, according to a plan unveiled Thursday.
The proposed framework comes as the county prepares to shut down its inpatient units at the Mental Health Complex and shift them to Pennsylvania-based Universal Health Services. UHS has indicated it won't operate a psychiatric emergency department as it builds a hospital in the area.
The county worked with the Wisconsin Policy Forum, Human Services Research Institute and the Technical Assistance Collaborative over the past year to guide the redesign under the direction of an advisory committee that included members of the Milwaukee Health Care Partnership.
The final report of the first phase of the project recommended a "dispersed system," with the county heavily investing in non-emergency department settings to build a continuum of crisis services.
Private hospital emergency departments would focus their attention on patients with more complex health needs, and the county would run a small psychiatric emergency department at a cost and location that's still to be determined.
"We just want to focus more on that earliest possible moment when someone needs help," said Mary Jo Meyers, Milwaukee County Director of Health and Human Services.
Part of the envisioned system would include an "air traffic control," an electronic surveillance and scheduling software using real-time data. Other proposed changes include increased care coordination and identifying high users of crisis services.
Joy Tapper, Milwaukee Health Care Partnership executive director, said the vision is to make a highly coordinated system "where we're exchanging information, leveraging telepsychiatry and other services across the continuum rather than working in our individual silos." The next phase involves feedback and input from the stakeholders, she said.
It will also include figuring out how the plan will be financed and implemented, according to Meyers.
"We have a lot of work in front of us," Meyers said.
The proposed redesign would increase the capacity of crisis resource centers that allow for early intervention and diversion from emergency departments. It also recommends an urgent care/triage clinic, according to Human Services Research Institute President David Hughes.
"The purpose of this is to have an alternative police drop-off and a less intensive experience," he said. The clinic could help head off mental health crises earlier, he said.
Mike Lappen, Milwaukee County Behavioral Health Division administrator, said that they're discussing partnerships with Sixteenth Street Community Health Centers and Milwaukee Health Services Inc. to expand access to mental health and substance use disorder treatment. They're hoping to work with more Milwaukee federally qualified health centers as well.
"We're hopeful that a world where the services are warmer and more responsive at an earlier stage will help resolve that stigma issue as a barrier to treatment," he said.
Rob Henken, president of the Wisconsin Policy Forum, described the report as a "planning document" that presented a "conceptual framework."
They've briefed the county and Milwaukee health systems throughout the planning and held focus groups with consumers and advocates. They also consulted with national experts and studied models in other states.
The plan released Thursday focuses on adult services. They're still working on the plan for children and adolescent services, Henken said.
The county hopes to implement the redesigned system in 2021.
The Milwaukee County Mental Health Board directed county staff to move forward on the plan Thursday morning and report back at its February meeting.
"We're already a little bit behind the eight ball from the sounds of it," said Maria Perez, board vice chair, who called for a motion to ensure there aren't more delays.
Barbara Beckert, Disability Rights Wisconsin Milwaukee Office director, said the plan has positive elements, like serving more people on the front end, engagement from private hospitals and expanded use of peer specialists.
The plan's success will depend on culture and system change, she said. And there needs to be sufficient funding, a limit on the use of the proposed emergency room and "meaningful engagement" with the community, she wrote in an email. That includes seeking input from community members who use the services, advocacy organizations, public defenders, community-based providers and law enforcement.
"Nothing about us without us," Beckert said. "To date, involvement of these stakeholders has been very limited."
This article first appeared in the Wisconsin Health News daily email newsletter. Sign up for your free trial here.