Free Trial
Stay informed on the state's most pressing healthcare issues with a free two-week trial of our daily email newsletter.
Wisconsin Health News is an independent, nonpartisan, online news service. Healthcare leaders from across the state consider our daily email newsletter a "must read."
Each edition features a round up of the day's most pressing healthcare news stories, as well as original content you can't find anywhere else. Each Friday we go "On the Record" with a different Wisconsin health newsmaker.
Our readers include CEOs and executives from every hospital in the state, CEOs and executives from the state's largest health plans, state and federal lawmakers, lobbyists, long-term care leaders, lawyers, advocates, journalists and more. Stay informed.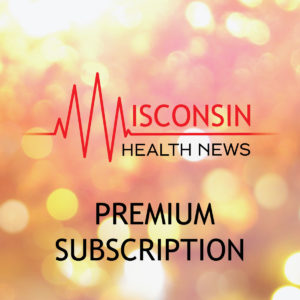 Premium Subscription $49/month
Includes:
Wisconsin Health News Daily – a Monday-Friday roundup of the day's most important health care news
Wisconsin Health News Weekly Review – expanded report every Friday featuring in-depth, original reporting you can't find anywhere else
Wisconsin Health News Breaking News Notifications – Important updates as news happens
Discounted rate for Wisconsin Health News events