DeMars details payment reform, employer-based clinic plans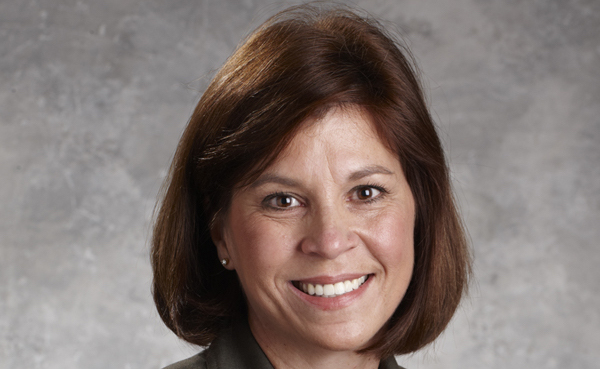 Last November, The Alliance CEO Cheryl DeMars called for action on healthcare payment reform as she testified before the Senate's health committee.
She also talked about the work that members of The Alliance, a cooperative representing self-funded employers in Wisconsin, Illinois and Iowa, are doing to address healthcare costs. That includes exploring partnership on developing employer-based primary care clinics.
DeMars recently spoke to Wisconsin Health News about what's needed for healthcare reform. Edited excerpts are below.
WHN: In your testimony, you called for "aggressive payment reforms." What are some of the approaches you'd like to see?
CD: I think it's time to experiment with a number of different approaches. Certainly, bundled payments is one. And bundled payments have some advantages. A bundled payment makes it easier for a consumer to see what the total cost of a procedure or an episode of care will be. And in theory, if bundled payments are being used widely in the market and there's transparency across information, it's easier to make comparison from one facility to another. But bundled payments aren't a silver bullet either. A bundled payment isn't necessarily a great deal if the price is still too high or if the care wasn't needed to begin with. So, finding a way to ensure appropriateness of care is important in addition to simply bundling the care and negotiating one price for that all-in procedure.
So bundled payments are a promising model, but just one. We are also increasingly pursuing percent-of-Medicare-based contracts where we're negotiating with doctors and health systems for care that's based on a percent of Medicare. Pretty straight forward, but not all that prevalent in our market so far. In addition, and maybe similar to that percent-of-Medicare-type contracting, we are experimenting with measures of the total cost of care as another way to design more effective reimbursement methods that reward efficiency and results, not volume of services.
WHN: You also said there's a need to make "timely information on healthcare cost and quality more available." What are the next steps?
CD: There's a lot of room for improvement in this area. Even though we have some information available today on cost and quality, it's oftentimes not enough and also not at the right level. So we may have information about a hospital overall, but consumers and employers want to understand the performance in specialty care, for instance, in cardiology or in orthopedics. And they also want to understand the performance of individual physicians because those are the decisions that we're making. We're choosing doctors. We're trying to compare performance from one hospital to another on a specific procedure or in a specific clinical area. So on the quality side, the information that we have available today by and large is not aligned with the decisions that consumers and employers need to make. On the cost side, if networks and health plans are willing to make the negotiated rates and estimates of consumer out-of-pocket costs available to their patients, that's great. But oftentimes, they aren't. So having reliable information for an employer or a consumer to understand price differences in the market and what their specific out-of-pocket costs will be is a challenge.
WHN: You said at the time that a new federal requirement for hospitals to publish their charges online could "stimulate conversation," but more is needed. Can you elaborate?
CD: I think the responsibility for meaningful price transparency rests with the networks and the health plans who negotiate the contracts with doctors and hospitals. We need to find ways to share meaningful information with consumers that also address the concerns about disclosure of the proprietary contract rates…neither providers nor insurers are eager to have their contracted rates disclosed. Insurers don't want to make it easy for consumers and employers to compare network performance from one insurer to another, and providers don't want contract rates disclosed because they don't want the variation that exists to be revealed. If they're giving someone a much better deal than another entity, and that is known, they can expect to get pressure from the entities that aren't getting as good a deal.
WHN: You also highlighted The Alliance's efforts on employer-based clinics. How widespread are these and what impact are you seeing?
CD: I think this is a trend that is growing and we want to do what we can to help support this trend as well. Employers are increasingly seeing the benefit of providing comprehensive primary care to their employees. Usually, or at least until now, it's been really the largest employers that have pursued this strategy. But increasingly, we're seeing smaller and mid-sized employers get involved as well because it is an effective way to not only control healthcare costs but also provide greater access to the type of comprehensive, independent primary care that employers want to provide for their employees. It's most effective when employers are able to integrate that primary care offering into their other health benefits strategies. Being able to integrate an on-site or near-site clinic with other efforts that employers are doing to help employees maintain and improve their health, integrating the clinic into considerations about benefit plan design, these things all fit together. And the most successful employers are taking a very strategic approach to their investments in not only on-site clinics but also the rest of their health benefit programs.
The Alliance will be working with our members who have an interest in this strategy to help them collaborate to establish near-site clinics that will serve not only Alliance members, but perhaps other employers in the community who have an interest in this model and are located close by. The benefit is not only the care the clinic can deliver, conveniently and at an affordable cost. But perhaps, even more important, those shared-site or on-site clinics are a fabulous source of referrals to high-value providers for care that the clinic can't deliver. So when a patient comes in and needs a service or a test that the clinic can't provide, those clinicians, using information about cost and quality, can make referrals to high-value providers in the community.
WHN: Have you established any of those near-site clinics yet?
CD: No, this is really new. This is a new kind of experiment that we are running. And we're in the very early stages of assessing the level of interest on the part of employers where we have a concentration of Alliance members and where there's a need for greater access to comprehensive, well-managed primary care or high-value primary care.
WHN: In your testimony, you talk about developing new models to pay for primary care. What's involved in that?
CD: I think the best way of paying for primary care is something that we're still trying to determine. But we could envision actually paying more for primary care than we're paying today, but paying less in total for healthcare services as a result. In other words, we believe that if we invest in primary care, we will save on downstream costs because the primary care providers will be able not only be able to deliver more of the care, but they will have a positive impact on the health status of patients and be able to manage the care that gets referred out of the clinic more cost effectively.
This article first appeared in the Wisconsin Health News daily email newsletter. Sign up for your free trial here.