Changing industry, similar mindset lead Marshfield Clinic, Gundersen to consider merging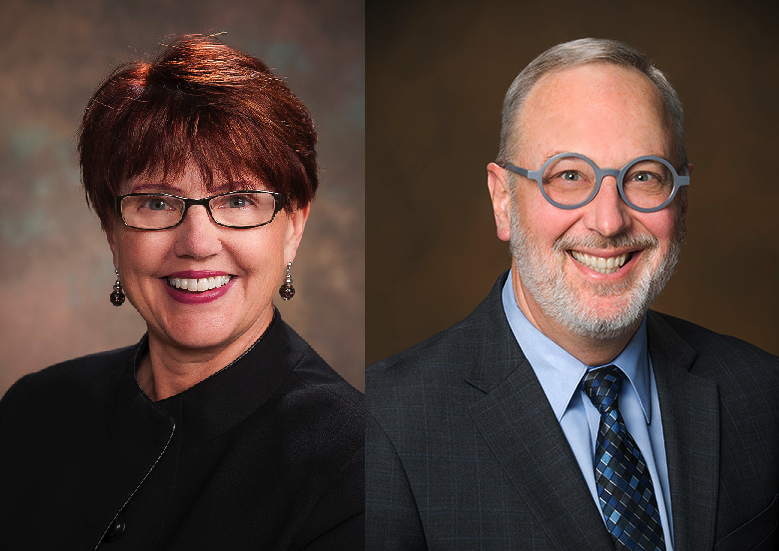 A changing healthcare industry and a similar mindset when it comes to serving rural patients brought Gundersen Health System and Marshfield Clinic Health System to the table for potential merger talks, the organizations' CEOs said Tuesday.
The combined health system would spread across Wisconsin as well as parts of Iowa and Minnesota.
With an estimated $3.7 billion in revenue, it would encompass 18,000-plus employees, 13 hospitals and more than 100 clinics.
Marshfield Clinic Health System CEO Dr. Susan Turney said the two came together to talk because of their like-mindedness.
"We both have a long history of innovation and really looking at different ways to serve our unique population," she said.
Dr. Scott Rathbager, Gundersen CEO, said his health system and Marshfield Clinic have "sort of grown up together."
Over the past year, Gundersen has been considering how to continue providing care given a changing industry.
"We want to continue to evolve and innovate in order to stay relevant for our patients," he said.
Rathbager said the proposed merger could help make healthcare more affordable by passing cost savings to patients through the organizations' health plans.
Key details still need to be worked out, including how those health plans will fit together.
Marshfield Clinic owns Security Health Plan, and Gundersen's health plan joined a few years ago with Unity Health Plans Insurance Corp. and Physicians Plus to form Quartz.
"We have to look at all the pieces of each of our organizations and make decisions about that as we go forward," Turney said.
They also still need to work out governance for the new system and branding, Rathbager said. The systems plan to do due diligence for the next several months and develop an integration plan.
"We want to do this right, not necessarily fast," he said.
Turney said she's hoping for an agreement by the end of the September, but that the process could go into next year.
The biggest regulatory hurdle relates to anti-trust laws, but the two think they'll get approval in part because their service areas don't overlap much, she said.
Allan Baumgarten, a Minnesota-based independent analyst and consultant, said the talks fit a pattern of health systems without much overlapping geography looking to merge. In Wisconsin, Aurora Health Care completed its merger with Illinois-based Advocate Health Care last year.
But not all such mergers succeed. A potential merger between Baylor Scott & White Health in Dallas and Memorial Hermann Health System in Houston that would have created the largest health system in Texas fell apart recently, he said.
"Health systems have been trying to grow their geographic reach, their number of covered lives, their facilities, for decades," Baumgarten said. "But I think it's sort of shifting gears now."
That's in part because of provider payment changes that have led to less reliance on volume and revenue from hospital admissions, procedures and lab tests. Instead, health systems are looking to take on more financial responsibility for an identified population.
Baumgarten said that the potential merger could place pressure on smaller Wisconsin health systems to merge within the state or across state boundaries.
Minnesota-based providers may seek to expand into the state's western side or some Wisconsin health systems may consider partnering with ones in Michigan, he said.
Both Marshfield Clinic and Gundersen joined AboutHealth, an integrated health network. Marshfield Clinic dropped out of the network in 2017.
Rathbager said the network didn't lead to discussions about the merger, but that Gundersen plans to remain part of it during discussions. "I don't see this affecting our connections with AboutHealth at all," he said.
This article first appeared in the Wisconsin Health News daily email newsletter. Sign up for your free trial here.