Report shows high vacancy rates for CNA, advanced practice providers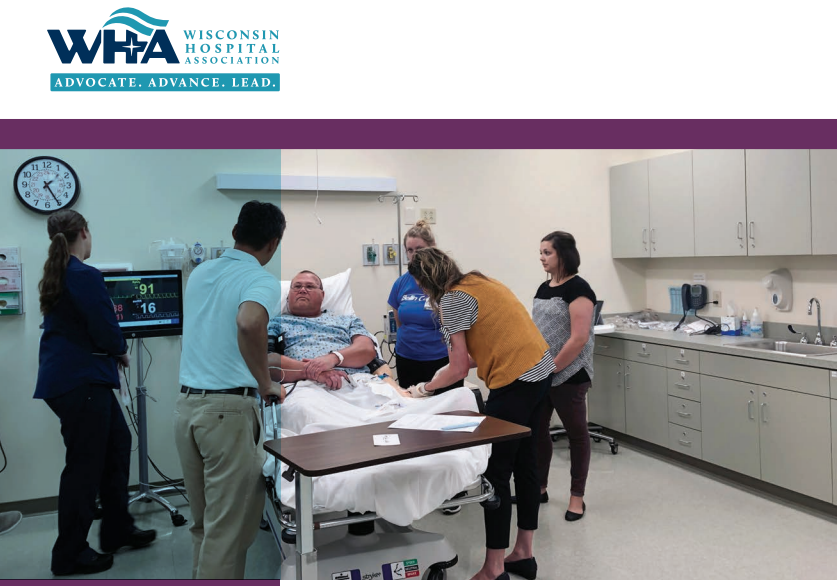 Wisconsin hospitals will have to grow their workforce in targeted ways to meet demand, according to a Monday report from the Wisconsin Hospital Association.
Among the challenges facing Wisconsin hospitals are an aging population, a tight labor market, technology change and regulatory demands.
Ann Zenk, WHA vice president of workforce and clinical practice, said all employers are feeling the impact of a shrinking workforce.
That poses an additional challenge for healthcare providers, as an aging population creates increasing demand for healthcare, she said.
"Rapidly increasing demand, a shrinking workforce kind of creates that perfect storm of a silver tsunami," she said. "We're going to have to be really smart, especially in healthcare, with the rapidly increasing demand, if we're going to weather that storm."
That includes growing the healthcare workforce even faster than what providers are already doing, she said. It also involves regulatory changes ensuring that clinicians can work at the top of their licensure and experience.
Zenk said they're targeting the physician workforce. They're also looking at ways to attract more to entry-level positions like certified nursing assistants and to increase the number of advanced practice providers like nurse practitioners and physician assistants.
The top five vacancy rates are for certified nursing assistants, nurse practitioners, licensed practical nurses, surgical technicians and physician assistants.
The report notes that supply of advanced practice providers may soon outpace demand. But Zenk said that the increase could instead help mitigate the physician shortage and meet healthcare needs that aren't now being met.
"There's more work out there right now than we can meet with our current supply," she said. "Advanced practice clinicians are really key."
Another concern brought up by the report is the retirement of older registered nurses. "We're losing a lot of the knowledge base that baby boom RNs bring to the workplace," Zenk said.
Health systems are offering flexible scheduling and offering other roles like care coordination positions to keep older, more experienced registered nurses in the workforce, she said.
She said that the registered nurse workforce is growing by about 3,000 a year, which is keeping up with demand.
Zenk said technology can help fill in the gaps. She pointed to a state law approved last week that aims to break down barriers surrounding the use of telehealth in Medicaid. That could boost access in rural and underserved communities, especially to specialists.
Zenk said they're also asking policymakers and regulators to ease regulations surrounding electronic health records to decrease the burden on staff that could be providing care instead.
This article first appeared in the Wisconsin Health News daily email newsletter. Sign up for your free trial here.