COVID-19 vaccine registry to launch next month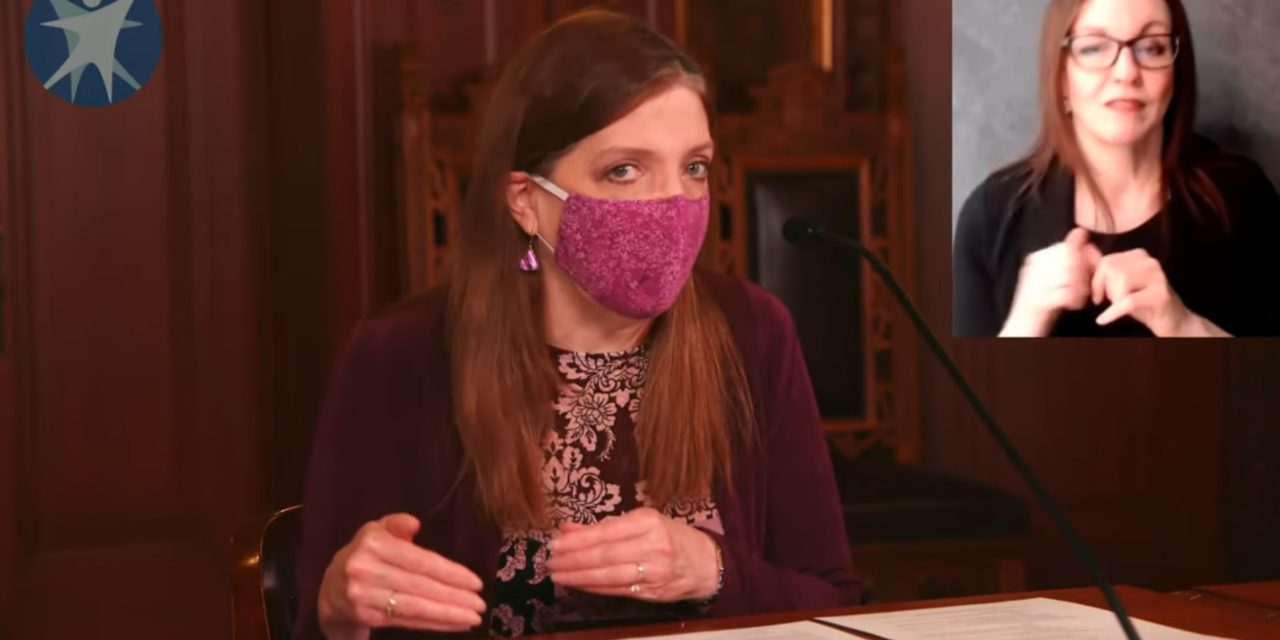 The Department of Health Services will launch a COVID-19 vaccine registry on March 1.
The registry will screen for eligibility, help Wisconsinites make an appointment and connect their information to vaccinators. It'll send reminders to those already vaccinated to make sure they get their second dose and help them monitor for side effects. Those without internet will be able to use a call center.
A small group of health departments will begin testing the software next week. They include the health departments for the cities Menasha and Wauwatosa and the counties of Dane, Marathon, Green, Oneida, Racine, Rock, St. Croix and Waukesha.
The software will roll out in increments to other health departments, with DHS expecting the vaccine registry to be available to all interested vaccinators in the state.
The registry will only be used by those who opt in and will not be comprehensive for all vaccination options as healthcare systems, pharmacies and local health departments may already have their own software, DHS noted.
The registry will use Microsoft software for vaccination registration and administration.
The state surpassed 1 million doses administered this week. DHS Deputy Secretary Julie Willems Van Dijk said they administered the first 500,000 doses in 48 days and the second 500,000 doses in 18 days.
"We are on a roll," she told reporters Thursday.
Next week, Wisconsin will start receiving 115,000 first doses a week, a 64 percent increase from mid-January. That allocation is expected to last at least the next three weeks, Willems Van Dijk said. It doesn't include 18,000 first doses heading to Walgreens' locations.
She said that vaccinators in the state requested 350,000 COVID-19 vaccine doses in the past week.
Wisconsin vaccinators administered 1,070,199 doses as of Wednesday.
Per state data, 13.1 percent of the state's population, or 761,336 Wisconsinites, have received first doses, and 5 percent, or 288,747 Wisconsinites, have received second doses.
DHS reported 733 new cases of COVID-19 on Thursday, for a total of 557,722.
Eighteen more deaths brought the state's death toll to 6,232.
An additional 5,547 Wisconsinites were tested, for a total of 3,137,562.
DHS considers 9,816 cases active.
The seven-day average for daily new cases is 658, down 73 from Wednesday and 221 from a week ago.
The seven-day average for daily new deaths is 13, up one from Wednesday and down eight from a week ago.
As of Wednesday, the seven-day positivity rate by test was 3 percent, the same as Tuesday and a decrease of 0.5 percentage points from a week ago, per preliminary data from DHS.
Per the Wisconsin Hospital Association, there were 388 total COVID-19 patients in Wisconsin hospitals on Thursday, up three from Wednesday and down 101 from last week.
There were 107 in intensive care units, the same as Wednesday and down 22 from a week ago.