COVID-19 pandemic magnifies long-term care workforce crisis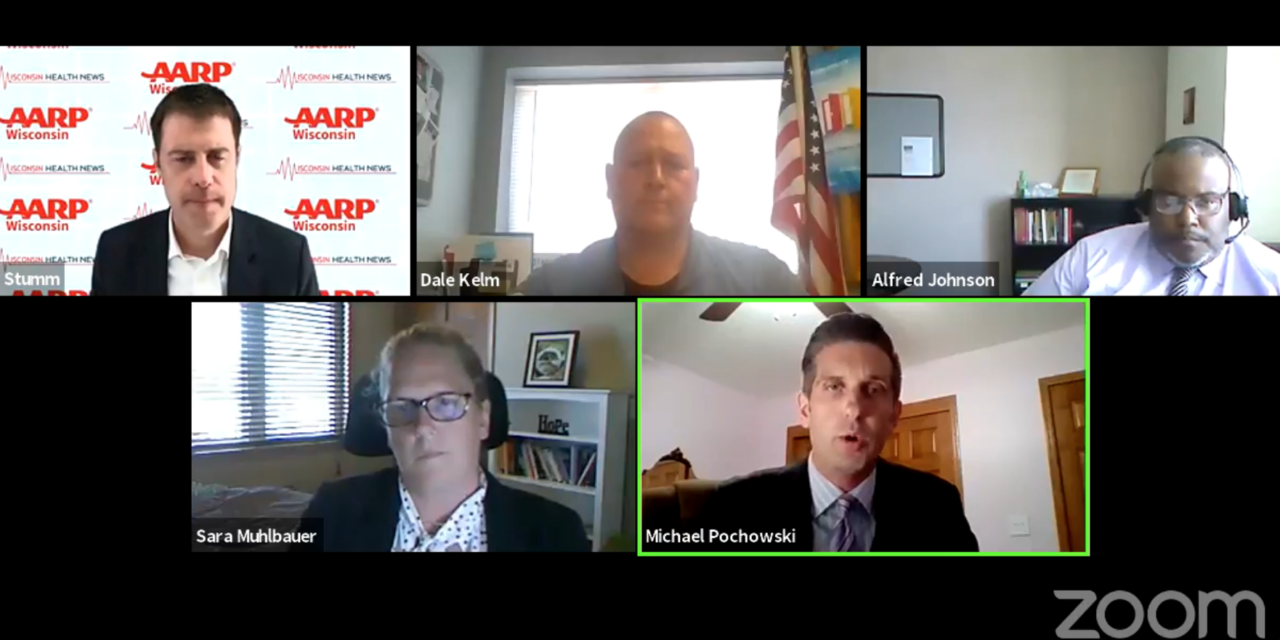 Birch Haven Senior Living CEO Dale Kelm said his team is "scrambling just to keep people on the floor," after the COVID-19 pandemic exacerbated workforce shortages.
Kelm, who oversees three assisted living facilities in northern Wisconsin, said they've used creative staffing arrangements, like having people working partial shifts, and are trying to train new workers as quickly as possible. They've offered bonuses and incentives.
"We just can't afford to lose folks," he said at a Wisconsin Health News panel Tuesday. "If somebody is six hours late for a shift, we smile and we say, 'You need to be on time next time.' And we just hope we can get them back."
Kelm said before the pandemic, the industry was looking at having 25 percent of its workforce "missing." That's up to 30 to 35 percent now.
Wisconsin Assisted Living Association CEO Michael Pochowski said COVID-19 magnified the crisis.
"It's just the worst that it's ever been," Pochowski said.
Pochowski said they're asking for increased funding for the direct care workforce program as part of the 2021-23 budget. That would provide wage increases and bonuses to caregivers working in facilities, he said. Republicans on the Joint Finance Committee on Tuesday approved an additional $104 million for the program over the biennium.
Alfred Johnson, director of the Bureau of Assisted Living at the Department of Health Services, noted that Gov. Tony Evers established a task force on caregiving. He said enacting those policies and recommendations is "crucial."
"Caregivers are the lifeblood of this industry," Johnson said.
DHS has looked at waiving regulations to speed up training and get people in the facility. They've also allowed online training, worked with the University of Wisconsin-Green Bay to create a caregiver job network and encouraged more people to pursue caregiving careers.
Sara Muhlbauer, Lakeland Care CEO, said long-term care recipients with complex needs in the community is also impacting the workforce shortage. They've worked to pay premium rates for taking care of those individuals.
They've also looked at ways that one supportive home care organization can be a primary caregiver for people living in a specific area, which could lead to coordinated care for those individuals.
"You really utilize more efficiently our caregivers," she said. "I think that's a good utilization of our resources."
Self-directed supports are another way for managed care organizations to help address the workforce crisis, like looking at how neighbors can support those individuals living at home, she said.
COVID-19 vaccination 'game-changer' for visitation
Pochowski said they're seeing high rates of COVID-19 vaccination among residents at assisted living facilities, but it's lower among staff. They're working on educating staff about the vaccination to encourage more to get immunized.
He said some of his members are mandating the vaccine, while others are leaving it up to their residents and employees.
Muhlbauer said they're not looking at ways to incentivize vaccination at facilities since the vaccine is still under emergency use. She said that per DHS, just over 70 percent of Family Care members have received the vaccination at this point.
Kelm said they're not mandating vaccination. About 95 to 98 percent of their residents have received the vaccine, and about 50 to 60 percent of their staff have, he said.
Kelm said generally, people schedule when they come in to visit residents and are screened for symptoms.
"We don't want people just showing up willy-nilly," Kelm said. "We're just slowing the progress a little bit to facilitate it better for our staff and our residents to keep everybody safe."
Johnson said they are revising current guidance on visitation at assisted living facilities in light of COVID-19 vaccinations. They plan to release it next week at one of their assisted living forums.
"But that guidance is really looking to expand, 'How do you have safe visitation, safe dining, safe activities within the setting, knowing that COVID is still within our midst?'" he said. "And the vaccine has obviously helped. It's been a true game-changer."
This article first appeared in the Wisconsin Health News daily email newsletter. Sign up for your free trial here.