Dohmen Company Foundation aims for 'big impact' on diet-related disease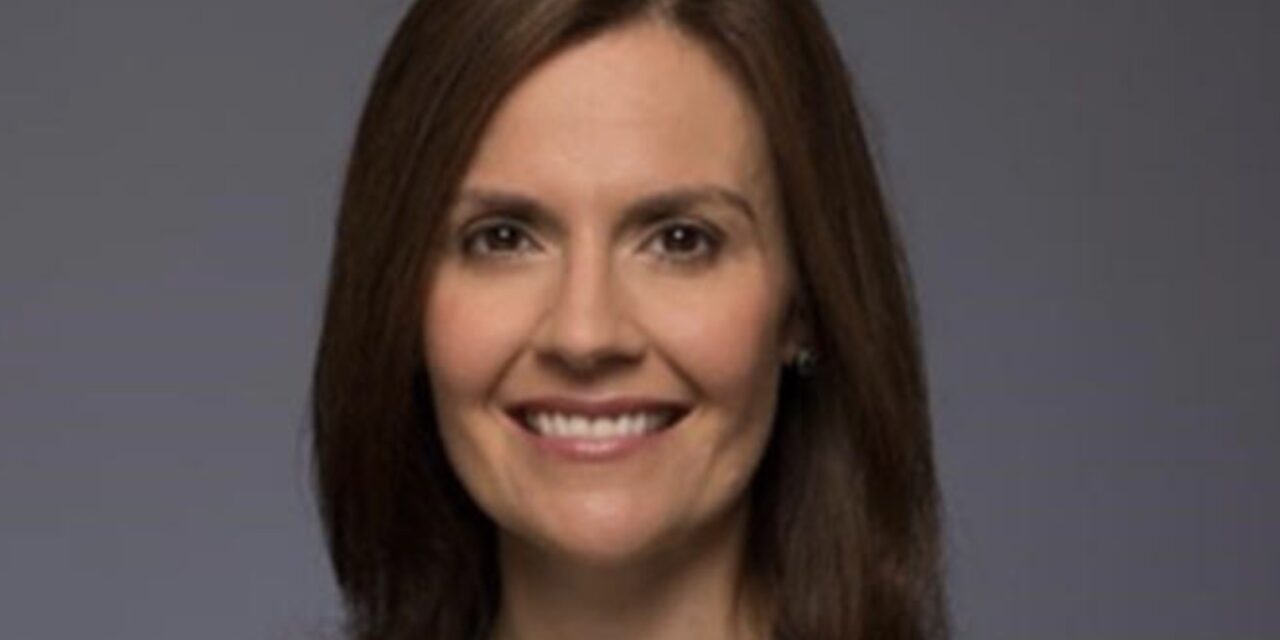 Last week, the Dohmen Company Foundation in Milwaukee pledged $75 million over the next seven years to fight diet-related disease, an effort highlighted by the White House as it marshals public and private efforts to end hunger, improve physical activity and nutrition, and address disparities.
The foundation will launch three initiatives targeting healthy eating as part of the pledge, said Rachel Roller, a former Advocate Aurora Health executive the foundation announced as its new CEO last week
She's hoping that the Food Benefit Company, which will assist employers in helping workers eat healthier, and Food for Health, a charity focused on providing nutritious meals to those in need, will impact 50,000 lives over the next five years.
Right now, the Food Benefit Company has been testing its offerings with financial services company Baird and manufacturer Olympus Group. It's expected to launch in southeast Wisconsin soon and have a national reach within a decade.
Food for Health will at first focus on eastern Wisconsin, with a goal of expanding statewide over the next five years.
A national public awareness campaign, also part of the pledge, aims to reach 5 million people to educate them on how to prevent and reverse diet-related diseases.
"We look to have a pretty big impact in the next few years and plan on being very busy," Roller told Wisconsin Health News this week.
Roller spoke about her new role and what's next for the foundation. Edited excerpts are below.
WHN: Why did you join Dohmen?
RR: The Dohmen Company Foundation—their bold vision, their innovative spirit, their values and their commitment to improving the health of our nation—is really what attracted me to this leadership role. The organization is unapologetic about the way it's disrupted healthcare and the status quo that exists within the system. So it's just a great privilege to lead an innovative healthcare organization that had the courage to change from its focus of treatment to prevention to accelerate health improvement.
I've witnessed firsthand the impact that diet-related disease has had on my family and friends and the community that I'm engaged with here in Milwaukee and throughout Wisconsin and the importance of food and nutrition and supporting an optimal life. And so to be part of that movement was something that really appealed to me. I've devoted my career to enhancing health improvement. And so at this point, in my career, systemic improvement is really where I want to focus. And it's great to be with an organization that has a shared mission.
WHN: The foundation announced a new focus on diet-related disease last week. How does that differ from before and why that emphasis?
RR: The organization is deeply rooted in Wisconsin. We go back to 1858. So 10 years after the state of Wisconsin became a state, the founder, Friedrich Dohmen, came as an immigrant from Germany, with a pharmaceutical education and $100 and a goal of making a better life for himself and for this new nation that he was becoming part of. And in that time, since the inception of the organization, the Dohmen Company has touched literally every corner of the healthcare supply chain and made a very bold decision back in 2018 to exit the pharmaceutical industry, which is where it really had grown and made significant contributions to health improvement, but realized that the health trajectory just wasn't what it needed to be. So they decided to make a very bold change, exit that market and de-invest assets to create the endowment that exists today, with the goal of advancing solutions that improve health for healthier people, fueling healthier communities.
The difference today is that we recognize that we need to do more in the space of diet-related disease. Unfortunately, that is now the greatest healthcare threat that's facing our nation. And so that's where we want to focus our attention and resources. An estimated 60 percent of adults in the U.S. have a chronic disease, and those that are diet-related are the most prevalent. Diet quality is now the leading risk factor in death in the United States. One in 10 Americans has diabetes, and more than four in 10 Americans have hypertension. So this is an issue that is very concerning to us, and we know we need to do more to reverse, to ensure that our nation is healthy.
WHN: The foundation made a $75 million commitment last week to fighting food-related disease at the White House Conference on Food, Nutrition and Health. What's involved in that commitment? 
RR: It's no surprise that we have the type of prevalence, in terms of diet-related disease, when you look at the food that we're eating. You have ultra-processed food that, unfortunately, we as a country are relying on for our main sustenance. One in 10 adults is not meeting dietary guidelines in terms of overall nutrition. So we know that there's more that needs to be done to unleash the power that food has. We already have seen that it can be the leading cause of death, but it can also be the prescription that can reverse chronic illness, if provided true nutrition.
So we're very committed to deploying solutions that are going to have an efficient and effective approach in reversing and preventing diet-related disease. And we're doing that in three ways, as we announced at the White House Conference on Hunger, Nutrition and Health.
We're committing $75 million over the next seven years, so by 2030, to advance Food for Health, which is a new Wisconsin public charity that will provide fresh medically tailored meals, people-centered health coaching and nutrition education to economically disadvantaged populations. We're also launching the Food Benefit Company, which is a mission-oriented social enterprise that will contract with companies to provide employees nutrition coaching, biometric screenings and fresh food deliveries. And then we're also launching a nationwide public awareness campaign to promote healthier food choices, which the foundation will fund through a $10 million matching grant.
WHN: How will the Food Benefit Company meet this goal? 
RR: When we decided to exit the pharmaceutical industry and really comprehensively transform what exists today as the Dohmen Company Foundation, we determined that the best solution was to deploy a resource for employers to invest in their people. And we looked in the market and we couldn't find anything similar. So we decided to create it ourselves.
So the Food Benefit Company, which is launching soon throughout southeastern Wisconsin and ultimately nationally, is intended to not only provide prevention and wellness for employees, but also help employers in reducing their healthcare costs and being a differentiator in the market … providing an innovative solution that will hopefully help their employees have greater work-life balance. So all of the profits that will be generated from the Food Benefit Company will be donated to charities in pursuit of our mission of a life without diet-related disease.
WHN: What role will Food for Health play?
RR: Food for Health is a public charity that prevents, manages and reverses diet-related disease through an immersive people-centered solution. We're delivering fresh, healthy, nutritious medically tailored meals, literally customized to the needs of the individual's health status. And this is specifically for individuals who are economically disadvantaged living in Wisconsin.
It's modeled after a number of organizations that have banded together called the Food is Medicine Coalition, who started their roots in the HIV/AIDS movement back in the 90s. They were providing nutritious meals to individuals who may be homebound and unable to care and provide themselves the type of nutrition to remain in good health … They've banded together to support the advancement of the food is medicine movement. And we're so thrilled to be part of that organization of forward-thinking, purpose-driven, medically tailored meal providers, who have already demonstrated through research the efficacy and impact of providing the right kind of nutrition for individuals who are living with a diet-related chronic condition.
So this immersive program, which also includes coaching support, a digital app that provides education on how to make the right food choices and how to cook, for instance, all of that is being provided through the program.
We're very excited to be providing those meals in the near future through a new state-of-the-art food production facility that will be opening later this month as part of our Milwaukee campus. Right now, our meals are prepared in Chicago. So we'll be moving all of those operations to the Halyard Park neighborhood, which we're thrilled to be a new member of.
WHN: Can you talk a little bit more about your new headquarters?
RR: We've preserved an old building that had been repurposed several times, and was actually a food and kitchen supply store at one time, and now has been transformed into a state-of-the-art demonstration kitchen and area that can provide access to activities like yoga and meditation and movement classes. And it was really important for us to be in a space that reflects our vision, and that we can activate. Our focus is multi-pronged. While we can be focused on a national public awareness campaign, we can also be hyperlocal, engaging our neighbors in activities that will improve their health.
And so while our headquarters are located just above this open, beautiful, restored space, we also have right next door the state-of-the-art food production facility that I mentioned. Having that production right next to the space where we're going to be activating our residents and the broader Milwaukee community was really important to us, so that we're living our mission every day.
So we're thrilled to be here. Halyard Park is a vibrant neighborhood. The Bronzeville community has welcomed us. There are health disparities that exist in this community, and we want to be on the forefront in helping address those with partners as well as continuing to focus on some of our other national strategies and statewide strategies.
WHN: What will the national public awareness campaign entail?
RR: We are actually in the very preliminary stages of defining what this is going to be. And that's on purpose. It's very intentional. We didn't want to enter into this commitment with a preconceived notion of exactly what we want. What we really are interested in right now is hearing from organizations who are on the front line in providing education and awareness, whether it's at the individual level, at the school level, at the community level, regional, city, even national level. So we've solicited and sought feedback.
I was participating in the White House conference last week and posed that question to a number of organizations, and we're excited to be starting to receive feedback on evidence-based, proven solutions that could be replicated. We don't want to reinvent a wheel here. We really want to work off of successful models that have been proven. Right now, we're in that listening phase with the expectation that in 2023, we will be heavily engaged in planning, then production and execution.
WHN: How has the conference factored into your planning going forward? 
RR: It was so serendipitous that President (Joe) Biden called for this to be one of his main legacy priorities, since we had committed to this new vision of life without diet-related disease and that being one of the main pillars that the president and the Biden administration are attempting to address over the next seven years. So the timing couldn't have been more perfect … Unfortunately, the pandemic has only accelerated the prevalence of diet-related disease in our nation. We needed to make a bold commitment, which is why we made the one that we did of $75 million as part of the conference.
But now frankly, the real work begins. Everyone came to that conference. I was with a great group of policymakers, advocates, philanthropists, local, state governments, community-based organizations that are on the front lines of addressing diet-related disease and hunger. And now that we've banded together as part of the conference, I think we're all excited to see how we can partner together and effectuate the change that's necessary to live the mission of my organization, which is eliminating diet-related disease.
I also was thrilled to see the national policy strategy that the president released in conjunction with the conference, and a number of reforms that the administration is proposing relative to Medicaid and Medicare, the (Supplemental Nutrition Assistance Program) and (Women, Infants, and Children) programs. So I'm very hopeful that we'll see some transformative reform and modernization of those safety-net programs to help advance the change that we all need to do.
This article first appeared in the Wisconsin Health News daily email newsletter. Sign up for your free trial here.