Public health, community leaders share takeaways from the COVID-19 pandemic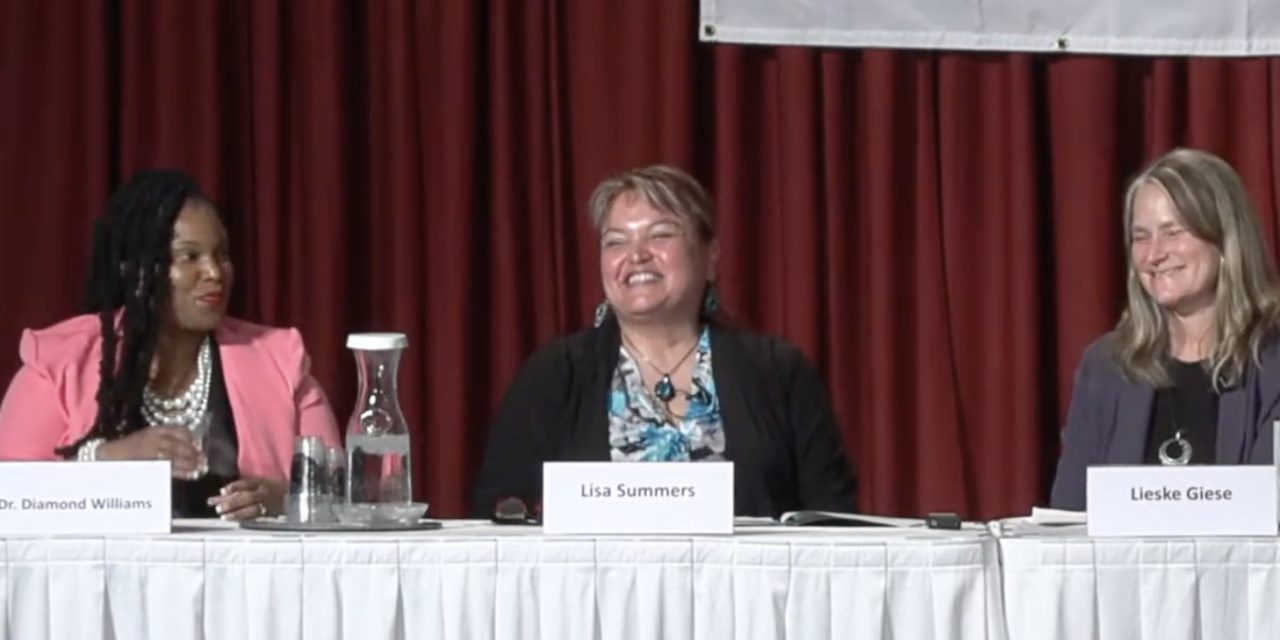 Three community and public health leaders reflected on what they learned — and continue to learn — from the COVID-19 pandemic at a recent University of Wisconsin-Madison La Follette School of Public Affairs panel.
Diamond Williams, the outreach program manager for the Department of Health Services COVID-19 Response and Recovery Team, said her team identified "trusted messengers" from outside the public health field to help relay information.
Leveraging other organizations, like 100 Black Men of Madison, allowed educational and communication initiatives to reach people who have historically faced barriers to care access.
"We saw that trusted messengers were a super powerful communication agent," Williams said. "We also saw that effective two-way communication supported the collaboration and built trust within the government."
Establishing trust requires consistent messaging, said Lisa Summers, Oneida Nation Business Committee area manager. She emphasized how different sources need to reiterate similar information for community members to take it seriously.
The Oneida Nation established a call center and updated their website to connect with members on and off of the reservation, but Summers said some parts of the reservation have limited internet access.
"That is something that we're actively pursuing as an end result … so that, in the future, something like this doesn't ever happen again," Summers said.
Even with social media campaigns, Summers said attention to detail — and making sure each platform is maximized based on its strengths — helps get messages across more effectively.
Eau Claire City-County Health Department Director and Health Officer Lieske Giese said communication "sounds so simple, but it is incredibly complicated when the world is moving so fast." Giese also noted that the pandemic highlighted a lack of preparedness for a long-term disease outbreak, with her agency receiving $7,000 a year from the state for communicable diseases prior to COVID-19.
Communication goes beyond public-facing interactions, though. Williams said how some partnerships with outside organizations are not communicated internally, leading collaborations to fizzle out.
"If I bring you to the table … and I leave the table, who's going to advocate for you to stay at that table?" Williams said.
All three panelists said the lessons learned during the pandemic can translate to issues beyond public health.
"I think one of the things that we learned from this pandemic is that there's always a lesson to learn in something else," Summers said.
– Elizabeth Casolo for Wisconsin Health News