Kaul, Evers announce lawsuit against Purdue Pharma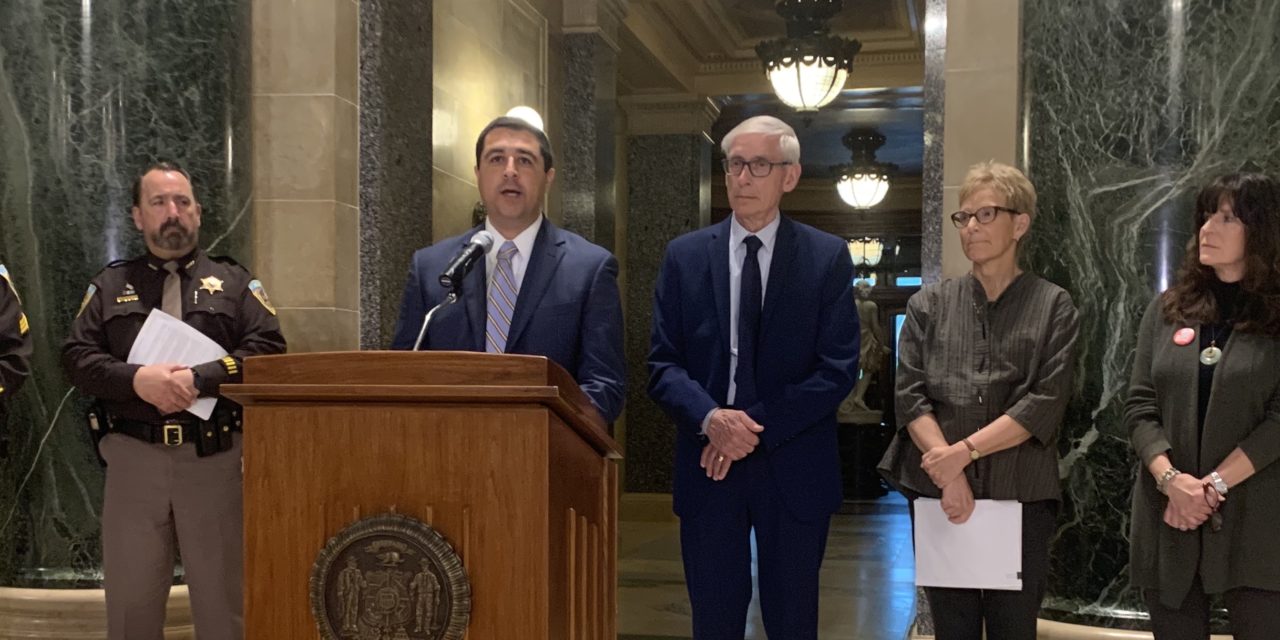 Attorney General Josh Kaul and Gov. Tony Evers announced Thursday that Wisconsin has filed a lawsuit against Purdue Pharma and the company's former President Richard Sackler.
The lawsuit alleges that the drugmaker used deceptive and false marketing to shift public perceptions of opioid benefits and risks.
It was filed in Dane County Circuit Court and seeks civil penalties and compensation for damages.
"This epidemic has torn families apart," Kaul said during a press conference in the Capitol's rotunda. The opioid crisis has also led to the overdose deaths of thousands of Wisconsinites and strained the state's foster care, healthcare and criminal justice systems, Kaul said.
Iowa, Kansas, Maryland and West Virginia announced separate lawsuits against Purdue Pharma on Thursday.
"It's time for Purdue, and companies like Purdue across the world, to be held accountable for the people who have suffered at the hands of these decisions and dishonesty," Evers said during the press conference.
Joining the lawsuit is an elevation in Wisconsin's efforts to hold drug companies accountable for the opioid epidemic.
The state is part of multi-state investigations into opioid manufacturers and distributors. In April, Kaul said the state would pursue litigation if it was the "right approach."