UW Health prepares for COVID-19 surge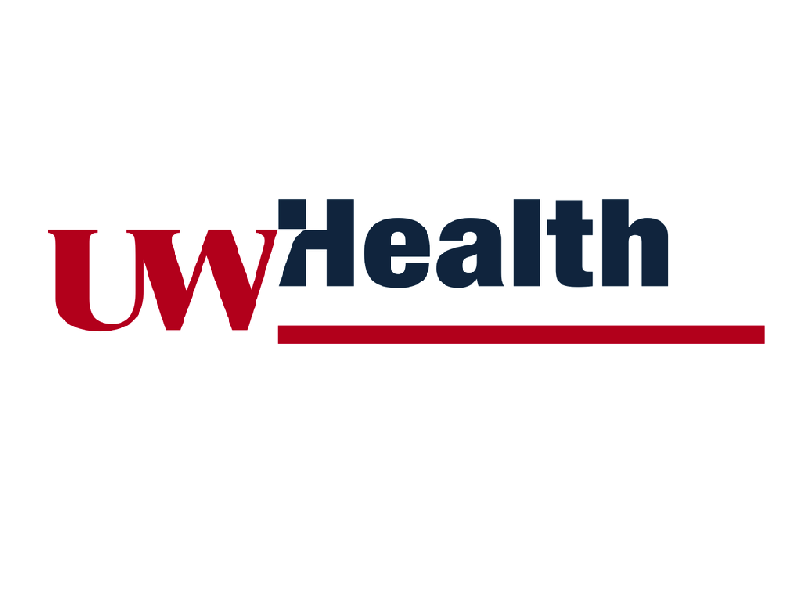 Dr. Nasia Safdar, medical director of infection control and prevention at UW Health, provided an update Thursday afternoon on steps that the health system is taking to prepare for a potential surge of COVID-19 patients.
Edited excerpts from the interview are below.
WHN: What are the most recent steps UW Health has taken?
NS: We have instituted a recommendation that employees actively monitor themselves for fever and respiratory symptoms and they are asked not to come into work if they have any symptoms. There's restrictions on visitors for all patients in the hospital. And there is rescheduling, postponement and general consolidation of elective procedures and surgeries to allow the healthcare system the capacity to deal with COVID-19.
WHN: Are you moving around any units or calling up retired workers?
NS: We are. We want to manage the workforce. We're calling up retired people. There are a number that are volunteering who are able to be used in various ways such as manning the phone, triage line or talking to patients virtually or any other manner of tasks needed to be accomplished. As we have cut down on the number of elective surgeries and procedures as well in the clinic setting, it gives an opportunity to open up some space to separate the patients with respiratory illness from the ones who don't so that there is the social distancing between those groups. And we also are moving staff around to be able to accommodate these new changes in workflow. There is a large workforce of trainees, residents and fellows who are certified physicians, and so are very active. But they could be doing more than what they are doing now and their license would allow that. So those are things that we've been considering.
WHN: Has UW Health cared for any COVID-19 patients that have required hospitalization?
NS: We have not.
WHN: Is it facing any supply shortages?
NS: I think we're concerned like everyone is about the potential of having a shortage. Because we haven't yet treated a positive COVID-19 case, we don't quite know what to expect in terms of the duration of stay in the hospital and so on, if there's a big spectrum between how sick patients are. So we are concerned about making sure that we have adequate (personal protective equipment). But at the moment, we have a supply that we think will work.
WHN: What's the capacity at UW Health? Are you expecting a surge in patients with the COVID-19?
NS: We are expecting a surge. And I think that our way of managing that surge is to be able to keep those beds open for COVID-19 patients rather than the elective surgeries and the procedures that are the usual day-to-day practice. So having really reduced those quite dramatically or rescheduling them into the future, we have made more capacity. However, it just kind of depends on how much the surge is. We may be looking at cross-health system coordination, statewide coordination. I think those resources would need to be brought to bear if there was a surge such that an individual health system couldn't cope with it.
WHN: In terms of the surge, how many patients are you expecting to see?
NS: I don't know if we can fully say what we expect because each state will sort of have its own trajectory. We also don't know the full scope of the illness, right? Because patients with mild symptoms are not necessarily being tested. So what we know is how many patients that have tested positive. And if that is a true sense of the magnitude, then about 80 percent of them will recover without any intervention, 20 percent of them will require hospitalization and 5 percent will require (intensive care unit) care. So, it could go from feeling pretty secure about capacity to very high numbers quite fast.
WHN: Does UW Health plan to do the in-house processing of COVID-19 test kits?
NS: We're exploring all options, and we really are very interested and eager to set up an in-house arrangement. Exactly when that will happen, we can't say. There's a number of steps that all have to align. But it is a high priority.
WHN: Will recent actions by the state government – the ban on mass gatherings of 10 or more, closing restaurants and bars for dining in – help slow the spread of COVID-19? Are more steps needed and if so what are they?
NS: I think that these social distancing measures are likely to help. I think the more restrictive that they can be, probably the better for interruption of transmission. It may get to a point where you really can't restrict anymore because some essential things have to continue. But there have been some states and some cities that have undertaken extremely restrictive approaches to social distancing, and that would be a thing to consider if we find ourselves in a situation similar to what they did.
WHN: Do you think the state's healthcare system is going to be able to handle the influx of patients?
NS: I think it's hard to say. I think that all the steps that are being taken are very proactive, welcome steps. But there are other states, similar to ours, where they also have taken all of those steps and saw themselves well prepared and yet still were overwhelmed. So I think to the extent we can, we are well prepared, not knowing exactly how bad it can get.
WHN: At what point will we know if social distancing measures are helping flatten the curve?
NS: You wouldn't know that immediately. The effect of these social distancing measures take a number of weeks to become apparent. So in eight weeks or so you may have a sense of whether they are working. But it is not an immediate interruption in transmission.
WHN: What else can be done to address COVID-19?
NS: I think that we need to understand a lot more about transmission, the populations that are transmitting, for how long transmission happens, whether it's different in those who are immunocompromised versus not. Those are all very fundamental things that would guide how we undertake social distancing and other intervention. And even though we know about them a little bit, our understanding is really pretty incomplete.
Wisconsin Health News is removing the password on all stories related to the coronavirus. For the latest developments follow us on Twitter at @wihealthnews or check out our website. For complete healthcare coverage, sign up for a free trial to our daily email newsletter.