MCW CEO: Next two weeks critical to leveling COVID-19 surge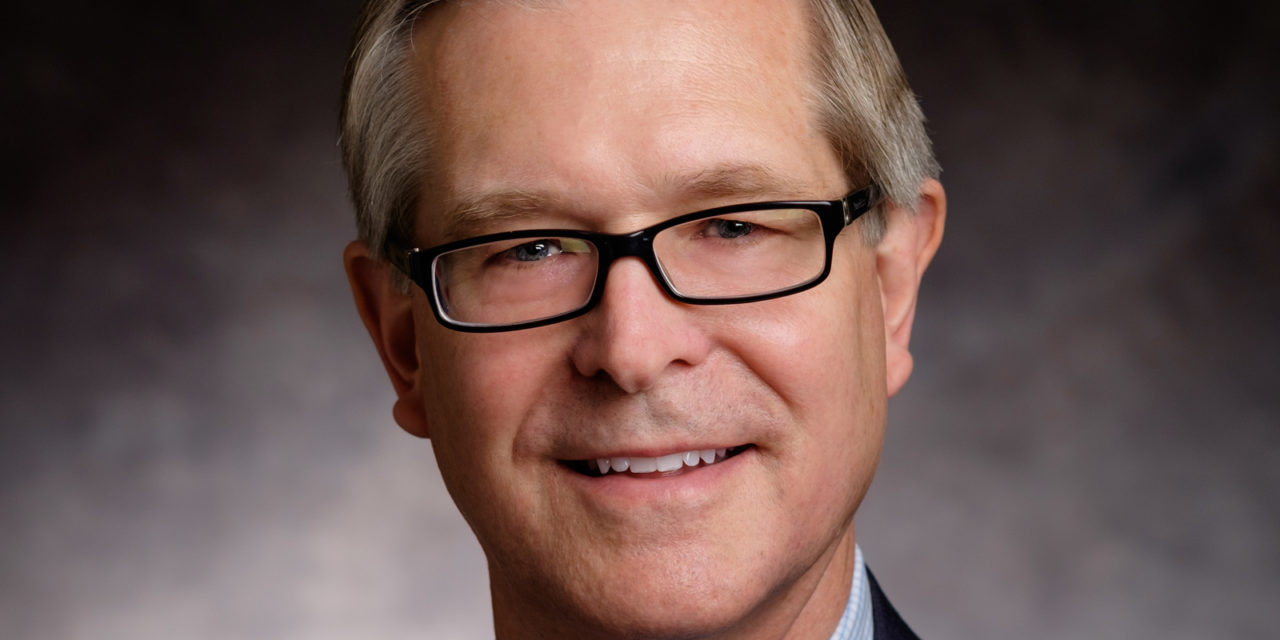 Continuing social distancing measures will be critical to flatten a surge of COVID-19 patients that could overwhelm the Milwaukee-area healthcare system within the next two weeks, Medical College of Wisconsin CEO Dr. John Raymond said Thursday.
The Department of Health Services reported Thursday that there have been 1,730 positive and 20,317 negative COVID-19 tests in Wisconsin. There have been 461 hospitalizations and 31 deaths.
Raymond, speaking during a briefing hosted by the Metropolitan Milwaukee Association of Commerce and WMC, said up to this point, Milwaukee has been following the curve of doubling rates for cities like New York City, New Orleans, Detroit and Chicago in the early phases of their pandemics.
"The next two weeks are essential here for us to get ahead of it and to not have the same kind of outcomes that they're struggling with in New Orleans and New York," he said. "We really have to redouble our efforts."
Milwaukee may be trending in the right direction because it intervened earlier than other communities. Raymond urged compliance with Gov. Tony Evers' and municipal leaders' safer-at-home order as the Milwaukee region faces weeks more of "difficulties" before it reaches its projected peak.
"Our goal is to never reach a time where there's a shortage of hospital resources here, especially ICU beds and ventilators for patients in need," Raymond said. "Milwaukee is at the greatest risk in the state given our large population concentration."
Raymond also said there's a need for a coordinated federal response.
He noted that there's still significant travel going on in Minnesota and Iowa. Without coordination, there could be secondary waves of the COVID-19 that would make economic recovery more difficult.
"We need to synchronize the response so we can get through this rapidly," he said. He added he doesn't think there's a part of the state that will be immune from COVID-19.
In a Facebook Live event Thursday, state officials also stressed the importance of social distancing in rural areas.
Department of Health Services Secretary-designee Andrea Palm said the healthcare infrastructure in rural communities is different from that in urban and suburban communities.
Many rural communities do not have the intensive care unit or acute care capacity to handle a surge of patients, she said.
"There's not a single infectious disease that we've ever met that knows where county boundaries or state boundaries end," said Dr. Ryan Westergaard, chief medical officer of the DHS Bureau of Communicable Diseases.
Palm also said that checks from the federal government provided by a stimulus law signed into law last week won't count toward income thresholds in BadgerCare and other public assistance programs.
The Democratic National Convention Committee announced Thursday that it will hold its convention in Milwaukee the week of August 17, rather than mid-July.
Joe Solmonese, CEO of the Democratic National Convention Committee, said they continue to monitor the situation and follow the advice of healthcare professionals. They remain committed to hosting the convention in Milwaukee, he said.
Metropolitan Milwaukee Association of Commerce President Tim Sheehy said that having the DNC in Milwaukee in "whatever capacity it is, shorter duration, fewer people, is better than not having it."
"I think it would be a real boost to our hospitality and retail community," he said.
A federal judge also extended the deadline to request an absentee ballot for the state's April 7th election to 5 p.m. Friday.
Wisconsin Health News is removing the password on all stories related to the coronavirus. For the latest developments follow us on Twitter at @wihealthnews or check out our website. For complete healthcare coverage, sign up for a free trial to our daily email newsletter.