MCW endowment awards $4.8 million to fight COVID-19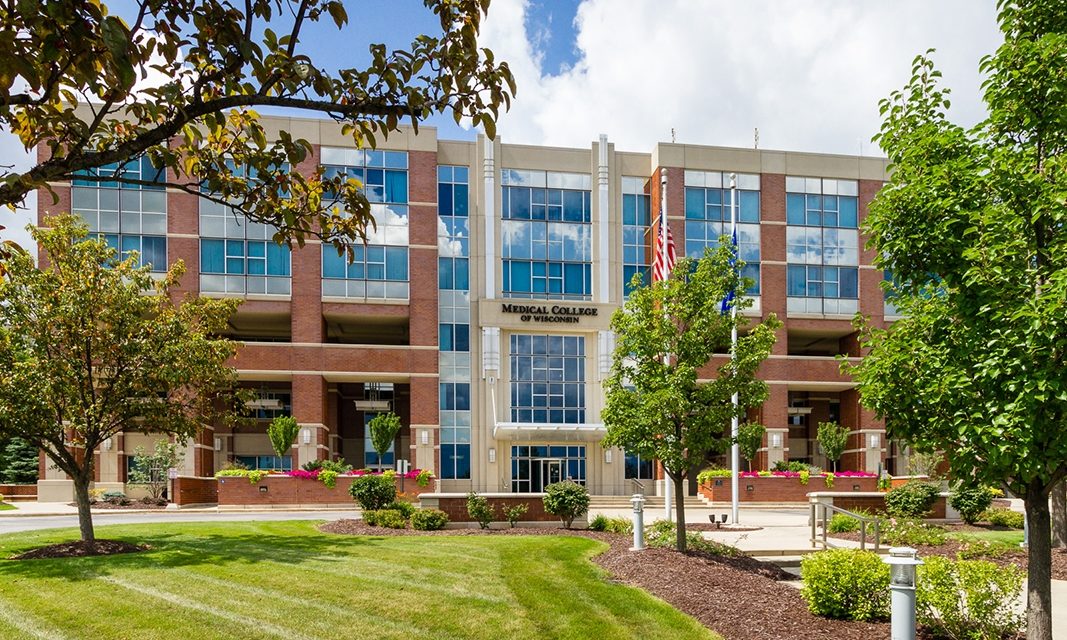 The Advancing a Healthier Wisconsin Endowment has awarded nearly $4.8 million to 17 projects aiming to fight the spread of COVID-19. The money is heading to Medical College of Wisconsin researchers and community organizations.
Dr. Jesse Ehrenfeld, the endowment's director and senior associate dean at the Medical College of Wisconsin, said the projects will help address the needs of vulnerable populations.
He told reporters on a Friday press call hosted by Milwaukee County that the usual turnaround for getting grants out the door is six months.
They were able to provide these grants in under four weeks, which he called "unprecedented."
The funding and its amounts include:
$508,388 for MCW's Center for Advancing Population Science to establish a program to educate and test elderly African-American residents in Milwaukee senior housing, assisted living, nursing homes or homeless shelters.
$500,000 for the Great Lakes Inter-Tribal Council in coordinating the state's tribes to prevent disease and protect vulnerable populations and essential workers.
$500,000 for outreach by the Milwaukee Health Department to communities of color and for training on how to respond to their mental health and well-being needs.
$498,931 to MCW Department of Psychiatry & Behavioral Medicine to implement a social media campaign.
$489,059 to MCW Department of Medicine's Division of Infectious Diseases to provide nursing home workers with custom-made masks.
$382,664 for MCW and Versiti to collect convalescent plasmas to treat patients with COVID-19 and as a prevention effort to front-line care workers.
$366,524 to scale 211 Wisconsin's capabilities and strategies.
$322,240 for work by Family Health La Clinica in partnership with the Wisconsin Farmworkers' coalition to protect the health of migrant and seasonal workers, employers and communities.
$313,792 for Concordia University of Wisconsin to produce personal protective equipment for Milwaukee-area medical professionals and law enforcement.
$246,406 to the Wisconsin Association of Free & Charitable Clinics for implementing telehealth infrastructure at safety-net clinics throughout the state.
$145,168 for the MCW Institute for Health & Equity to develop projections to help Milwaukee County health experts and local leaders respond to COVID-19 in real time.
$144,171 for MCW Department of Medicine to assess whether COVID-19 patients could be transmitting disease via their stool.
$144,086 for MCW Department of Psychiatry and Behavioral Medicine and Center for Advancing Population Science to promote proper hand hygiene for patients at high risk for serious illness.
$108,628 for NorthLakes Community Clinic to reach residents of northern Wisconsin about prevention guidelines and support health needs of residents.
$97,594 for the MCW Division of Infectious Diseases in the Department of Medicine to provide culturally competent services and information for transgender Wisconsinites.
$33,290 to the Hmong American Friendship Association for disseminating educational videos for Hmong residents across the state on how to prevent the spread of the disease.
$11,439 for CREATE Portage County to scale up its ability to use 3-D printing to produce personal protective equipment for healthcare workers and first responders in central Wisconsin.
Wisconsin Health News is removing the password on all stories related to the coronavirus. For the latest developments follow us on Twitter at @wihealthnews or check out our website. For complete healthcare coverage, sign up for a free trial to our daily email newsletter.