Epic helps Wisconsin's fight against COVID-19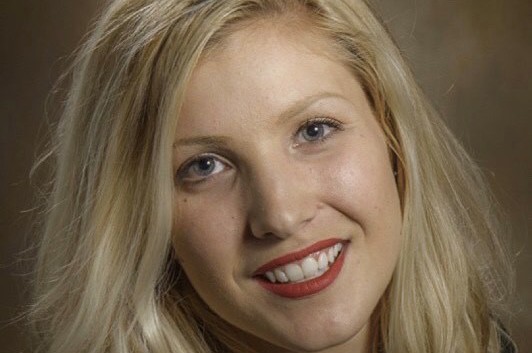 Since the early cases of COVID-19 in Wisconsin, Epic has supported the State Emergency Operations Center in its fight against the pandemic. The Verona-based electronic health records vendor has donated its services to help increase capacity and improve coordination.
Danessa Sandmann, implementation director and lead for Epic's state response team, said they've been grateful to be involved with the effort.
"Being able to leverage the implementation expertise that we do in our everyday lives and bring it to an overall COVID-19 response here in the state for my family, and other Epic staff and their families, and all of the residents across the state has been really meaningful work," Sandmann said.
Sandmann spoke to Wisconsin Health News this week about the company's involvement in the state's COVID-19 effort. Edited excerpts are below.
WHN: How did Epic get involved with the emergency response?
DS: Gov. Evers called (CEO) Judy Faulkner and asked for some project management assistance from Epic. Judy gladly abided and provided a number of project management resources. We were out here at the State Emergency Operations Center the following day to get started on the work with a number of agencies that are participating in the COVID-19 response with the state.
There were five initial areas that we were asked to partner with the different state agencies and task forces at the State Emergency Operations Center on. Those were lab capacity and specimen collection, so the testing components, healthcare capacity for surge, personal protective equipment, isolation facilities and healthcare worker child care. There were a number of different agencies involved – the Department of Health Services, Department of Administration, Wisconsin Emergency Management and a number of others – the Wisconsin National Guard – that are part of the State Emergency Operations Center. We just embedded with those groups and task forces to help manage the work of each of those.
WHN: What was your role in testing?
DS: So the State Lab of Hygiene started with the bulk of the COVID-19 testing, and they have a number of partnerships through their network of labs across the state. So there were resources from the Wisconsin State Lab of Hygiene, from the Division of Public Health within DHS, some other resources that have worked closely throughout that as well as some of the private partners with Exact Sciences, Marshfield Clinic, a number of other labs throughout the state. Our team worked within that kind of overall task force on lab testing capacity.
Exact Sciences was able to stand up some testing. Since Exact Sciences uses Epic, we also helped facilitate some interfaces and interoperability with healthcare systems throughout the state to leverage that expanded testing capacity and then the electronic exchange of those lab results back to the Wisconsin Electronic Disease Surveillance System, or WEDS, that the state uses for managing the COVID-19 response.
WHN: How did Epic help with identifying more isolation facilities?
DS: We have a project manager who assisted the task force on isolation facilities and partnered with several of the resources here at the State Emergency Operations Center, the Department of Administration and some of the other groups. They worked through the funding and securing of facilities both in Milwaukee and Madison as well as developing a guidebook that's available that the task force created for how to set up isolation facilities at the local level across the state to help support what that looks like. So we really partnered with the task force team here and the different state agencies to help them get that set up.
WHN: What's Epic's involvement with identifying additional capacity? Is that something that continues given that there hasn't been a major surge?
DS: That definitely continues, but is taking on a little bit of a different flavor. So ensuring that our health systems have the information available to them to start to see some of those trends on their own availability of beds and ventilators and other types of things. For our software, we released a number of dashboards and metrics for them to be able to manage that at the local level as well as trying to get that picture overall at the state level to make sure that we're managing what that looks like should a need arise for a surge in the future.
That's always kind of going, but now the focus is really more on how can we safely increase the additional visits and things that used to occur and now need to start happening again with surgeries or other types of healthcare, to get folks that need healthcare, make sure they have that access here as we start to reopen the state.
WHN: Was Epic involved in the build out of the surge facility at State Fair Park?
DS: There were a couple of ways that Epic was engaged there. We did have a project manager who was working with the team who worked through the surge evaluation…But then more specifically, with the alternate care facility, Children's Wisconsin worked to extend their instance of Epic, so their Epic software, to the alternate care facility. We helped support them in rolling out and implementing that for any patients who should need to go to the alternate care facility. Some of the benefits of expanding the Epic software there is being able to query Care Everywhere, which is our interoperability network for both Epic and non-Epic participants for other important, pertinent medical information for a patient, as well as being able to use the decision support and other types of tools that are already baked into the electronic healthcare record software as they're treating patients in these alternate care sites.
WHN: What role is Epic playing with the state's efforts on personal protective equipment?
DS: We had a project manager who was assisting the team here with a number of resources, from the procurement and those types of things, that kind of just helped with the coordination of the different efforts along those lines. And then getting that initial PPE buyback or donation website stood up and developing the initial process with the team alongside that – helping coordinate the team members who were developing that process to be able to facilitate that and then also looking at the distribution for how some of the things might look like.
WHN: Can you elaborate on Epic's involvement in child care, including offering its former headquarters as a child care facility?
DS: So the Tokay building, which was Epic's former headquarters, was transitioned over into a child care facility for healthcare workers and essential workers at a number of healthcare organizations locally. And the other healthcare child care work was with the Department of Children and Families, which really headed the effort, and a project manager was really assisting them through that. Pretty early on, they established a survey of healthcare workers and the essential workers to understand their healthcare needs and worked to set up additional facilities like the Tokay facility in other areas of the state and then also provided an interactive map for them on the Department of Children and Families' website.
WHN: Are there other actions Epic is pursuing to help with the pandemic?
DS: One of the other areas that Epic, specifically in the community, has really worked on is donating meals or providing meals for those in need with our culinary staff. So that's been something that we've been able to support through the Badger Prairie Needs Network and a number of other organizations locally to be able to provide food to those in need as part of the COVID-19 response as well.
WHN: What's the long-term plan for Epic's involvement?
DS: I think we've been able to develop some really great partnerships through this, and as you know, the response is ongoing. I think in the future, the nature of it might change a little bit. But we've developed and established a number of relationships and rapport with the state agencies, other public agencies, local governments and even other private entities, our customers included, but even others throughout the state, that we will really be able to leverage for the COVID-19 response in the future.
Wisconsin Health News is removing the password on all stories related to the coronavirus. For the latest developments follow us on Twitter at @wihealthnews or check out our website. For complete healthcare coverage, sign up for a free trial to our daily email newsletter.