Coalition mobilizes to fight COVID-19; Madison hospitals seeing spike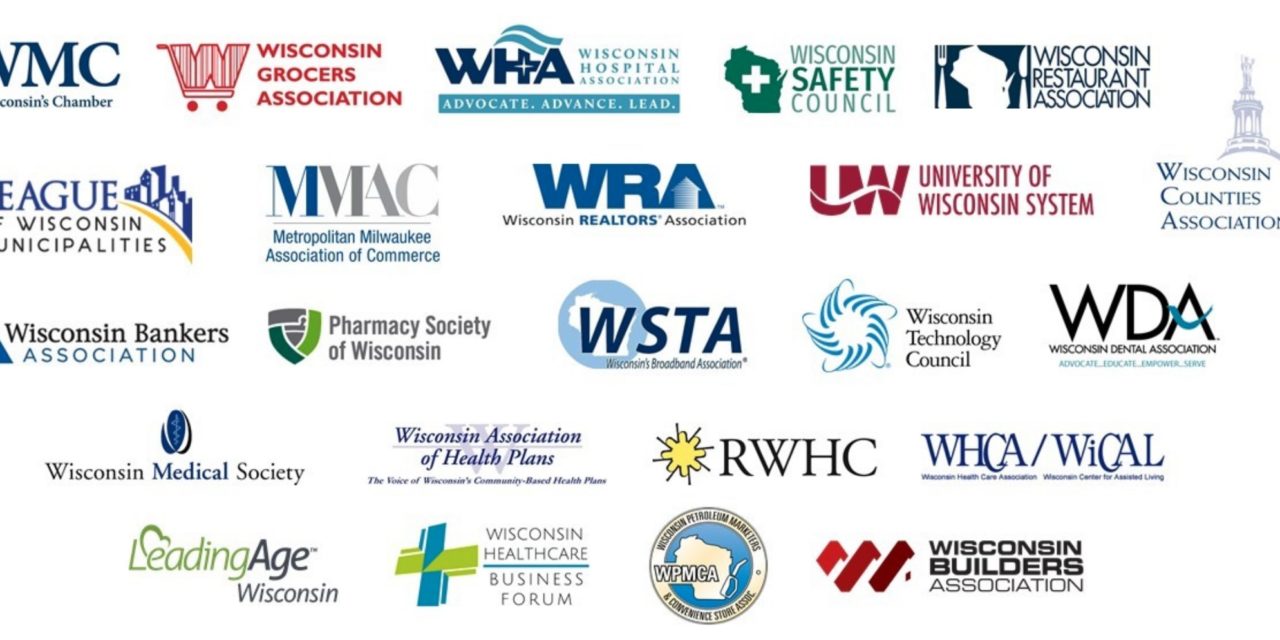 A coalition of healthcare and business groups launched Friday to fight the pandemic, as Madison hospitals warned they may start postponing non-urgent procedures as they see record COVID-19 hospitalizations.
More than 20 healthcare, business, local government and higher education organizations and others are part of the Stop the COVID Spread! Coalition, which encourages mask wearing, hand washing and social distancing.
The coalition will air public service announcements, run a digital advertising campaign and engage coalition organizations' members on using preventative measures. It builds off a series of previous public service announcements.
Wisconsin Hospital Association CEO Eric Borgerding said Friday that the state is in a "troubling and worsening place" when it comes to the pandemic.
He pointed to an increase in the number of cases and daily new records of hospitalizations that are triple what they were a month ago.
"The impact of Wisconsin's growing situation is most visible in healthcare, the sector that touches all of our lives and all of our industries, but COVID goes beyond healthcare," Borgerding told reporters.
Borgerding said the coalition came together rapidly and represents industries across the state, like banks, builders, restaurants, realtors, grocers, gas stations, manufacturers, tech companies and telecommunications. Other members include county and municipal governments and the University of Wisconsin System.
Healthcare members of the coalition also include LeadingAge Wisconsin, Pharmacy Society of Wisconsin, Rural Wisconsin Health Cooperative, Wisconsin Association of Health Plans, Wisconsin Dental Association, Wisconsin Health Care Association and the Wisconsin Center for Assisted Living, Wisconsin Healthcare Business Forum and the Wisconsin Medical Society.
Dr. Mark Kaufman, WHA chief medical officer, called Wisconsin "one of the hottest of all the COVID hotspots" in the nation. As of Friday morning, Wisconsin trailed only California and Texas in the number of new cases in the last seven days, he said.
He noted the current average for daily new cases is five times what it was during the last peak of the illness in spring. All geographic regions of the state are seeing record or near-record hospitalizations, with many hospitals operating at or near peak capacity and have put in place surge plans.
"We need to slow the pandemic, and it is in our power to do so," Kaufman said. "We know what works. We just need to do it."
On Friday, UnityPoint Health-Meriter, SSM Health St. Mary's Hospital and UW Health said they were assessing schedules for non-emergency and non-urgent procedures. "In limited cases, these services may be postponed," the Madison hospitals said in a statement.
They said the situation is "rapidly evolving" and that they'll continue to reassess schedules.
"This step allows more clinical staff, hospital beds and other resources to be available for a growing number of COVID-19 patients and other urgent medical needs," the statement noted. "While we recognize this is difficult for our patients who experience a schedule change, we must prioritize the urgent health needs of our local community and surrounding region."
Dane County Executive Joe Parisi said late Friday that there's been a "marked, deeply concerning increase" in the number of people getting sick enough from COVID-19 to go to the hospital.
On Thursday, nearly one of every five people who walked into a hospital emergency room in Dane County had symptoms related to the pandemic, he said.
"We are in the full throes of a public health crisis," he said in a statement. "We all need to come together to do all we can to ease what I fear could be an overwhelming burden on the folks we rely upon for medical care when we need it most."
This article first appeared in the Wisconsin Health News daily email newsletter. Sign up for your free trial here.