DotCom Therapy eyes healthcare space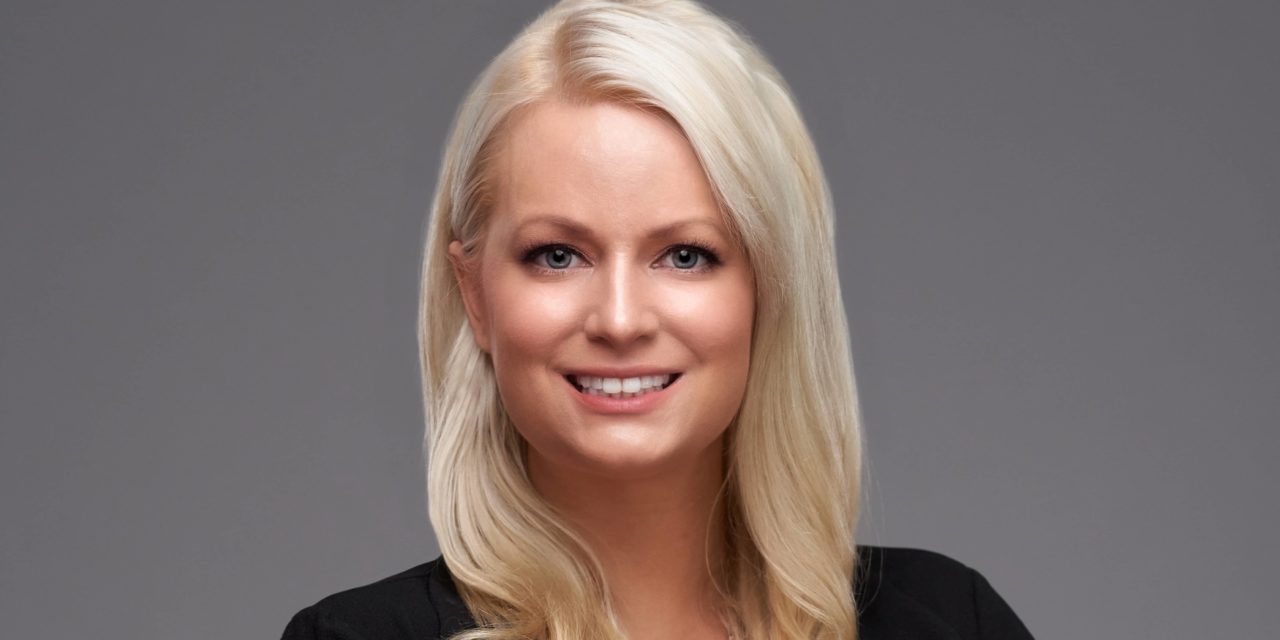 DotCom Therapy is eyeing Wisconsin organizations as it rolls out its healthcare strategy.
The Madison-based company specializes in speech therapy, occupational therapy and mental health services provided via telehealth.
With an initial focus on schools, it's now moving into healthcare. In Wisconsin, it's working with The Alliance, WPS and the Department of Health Services.
"We're going to continue to expand," said Rachel Robinson, co-founder and president of the company.
Robinson spoke to Wisconsin Health News about the company, which provides services in over 40 states with more than 180 employees.
Edited excerpts from the interview are below.
WHN: What led to the company? What niche is it filling? 
RR: It's funny. I'm a third-generation entrepreneur and actually went to school for speech language pathology, thinking I was going to kind of shake up my typical family track in entrepreneurship. And about five years into practice, I was working at a neuro clinic in southwest Missouri and I knew that there had to be a better way for people to access quality services. I had a waitlist of about five to six months. I knew through telehealth we would be able to expedite that without compromising quality.
I ended up doing a pilot with a school district up in Alaska and was able to experience really firsthand the power of teletherapy and then built and scaled the company from there. Today, we offer speech therapy, occupational therapy and mental health services. There's a nationwide shortage of providers, and children are being diagnosed at a higher rate year over year. Today, about one in six children have a developmental disorder. In rural areas, that actually increases to one in five. And those children with developmental disorders require typically some sort of intervention from a speech language pathologist, an occupational therapist or a behavioral therapist.
WHN: You've been in Madison for a few years. Why did you make the move? 
RR: Even though we started the company really serving the education space, we always knew that there was a big healthcare play in our company. Just as the education market is experiencing a shortage of providers, the healthcare market is also experiencing a shortage of providers.
And Madison always had this reputation, maybe even just in my circle, of being this health tech bubble. And so we went up there to visit, me and my former co-founder, and just fell in love with the area, the energy around health tech startups and knew we had to make the move. And we have not regretted it. We have been able to find some really amazing talent in Madison, and it's just been a great experience.
WHN: Last fall, DotCom Therapy announced a partnership with private equity firm New Capital Partners and Illinois healthcare provider OSF Healthcare. What's been involved with your push into the healthcare space? 
RR: I think because I was working in a healthcare setting prior to even starting DotCom Therapy, my passion has really always kind of lied in healthcare in addition to education. And again, at the time I was practicing with waitlists for about four to five months. What we're hearing now is that sometimes they'll exceed 12 to 18 months for children and adolescents to get in to see a therapy provider. So we knew that there weren't really any players specifically in the teletherapy pediatric space and we knew we were best equipped to kind of expand our reach from education systems into healthcare systems.
WHN: How has the pandemic affected your work? 
RR: It's been interesting. Prior to COVID-19, if you would have asked me, 'What is DotCom Therapy's greatest challenge?' I would have said, 'Telehealth adoption.' It was really getting people to experience that first visit to realize that it's very similar to an in-person visit.
Fast forward to post-COVID-19, I think the majority of individuals have now experienced some sort of telehealth visit, and so the barrier to entry has been knocked down, which is wonderful. Because it's something that we've always really known.
But one of the things that we also emphasize is that we weren't a COVID-19 pop-up shop. I think a lot of people had to adjust because of the pandemic, where this is something that we have been doing since 2016. We know how to do it and we know how to do it well. So while there's been an increase in adoption and interest in that telehealth space, you also just need to kind of watch out for bad actors.
WHN: What's the challenge now?
RR: Keeping up with demand. There is a huge shift in tele-adoption, and it's a good problem to have because again we see the power of teletherapy and we just want to make sure we're able to meet people and their needs.
WHN: What do you see as the future of teletherapy after the pandemic? Do you expect to see a higher demand?
RR: I do. And I think there's a pretty important role that teletherapy is going to play as things kind of progress and continue to move forward. I don't think that tele is going to be the end-all, be-all and all of a sudden, face-to-face, brick-and-mortar visits are going to become nonexistent. I don't think that's practical. But what I do see is there becoming a kind of virtual front door where patients can approach maybe a virtual visit as a first option. And if it's a good fit for them, they can continue down that path, and other virtual clinicians can make a recommendation to brick-and-mortar as needed. The benefit to this is kind of freeing up those brick-and-mortar providers where they can create the space for people who really, truly need that face-to-face connection.
WHN: You're tracking the demographic make-up of your providers. What efforts are needed to boost diversity in the therapy field? 
RR: Specifically with speech language pathology … it's a very Caucasian and very female-based profession. That demographic is not reflective of the populations in which we serve. So we knew early on that we wanted to have a hand in kind of changing the face of what our providers' make-up looks like. In an effort to kind of help curve that, we have been actively providing scholarships to increase diversity and race in the speech language pathology field.
We also provide a lot of cultural competency training with our providers. As we know, with teletherapy, where you are doesn't matter, but who you are does. So if you're a clinician that's maybe working in downtown Madison and you're treating a patient that lives in rural Alaska, their lifestyle is going to be very different, their vernacular, their non-verbal cues. All of that is going to be very different. So we knew early on that being culturally sensitive was something that was incredibly important and also helping push for increased diversity in our field was important.
WHN: What additional support in Madison is needed to grow your company?
RR: I think it has less to do with the Madison ecosystem and more to do with kind of the coastal ecosystem. I'm excited that there are more and more investors that live on the coast that are starting to look at the Midwest as being kind of a startup hub, specifically for these different health tech companies. I hope that continues to happen. Because there's a ton of great talent in the Midwest, in Wisconsin, and I hope that people start taking more notice.
This article first appeared in the Wisconsin Health News daily email newsletter. Sign up for your free trial here.