Madison-based veda, with roots in D.C. and radio astronomy, wants to automate 1 billion hours of healthcare administrative work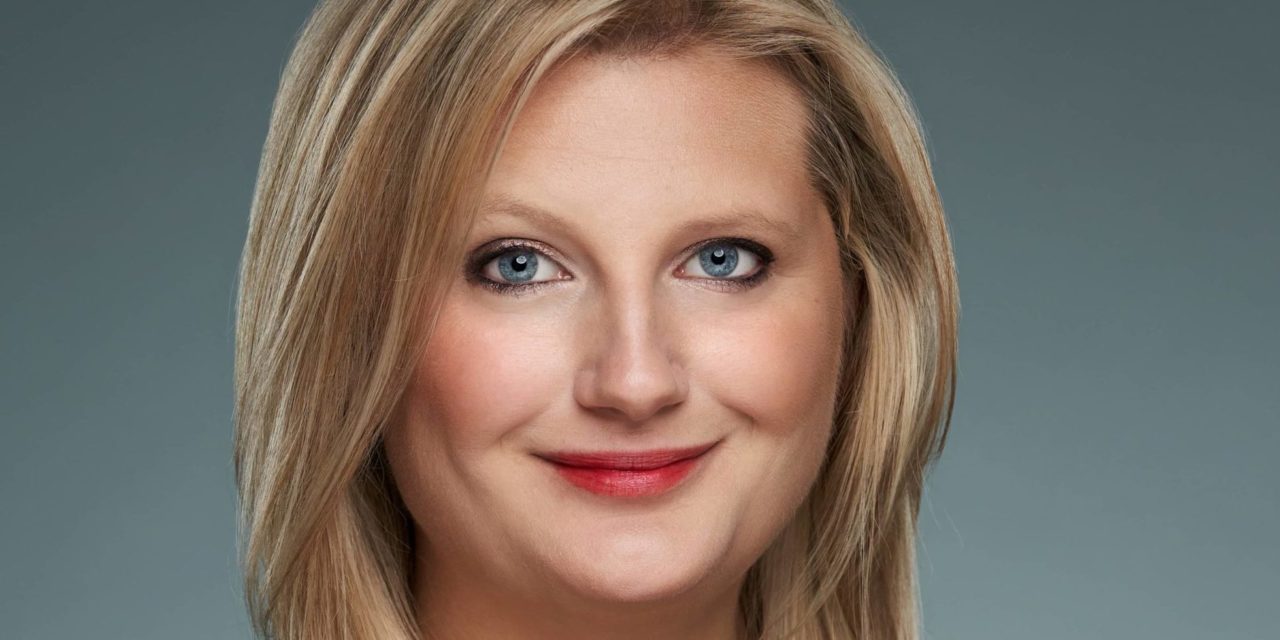 A Madison-based company that uses its artificial intelligence and machine learning platform to help health plans automate administrative processes recently closed a $45 million funding round.
The round, led by venture capital firm Oak HC/FT, will help veda further its aim to cut unnecessary healthcare administrative costs.
The company is seeing rapid growth, doubling the size of its downtown Madison office in recent months. They're hoping to have around 90 employees by the end of the year, up from about 50 right now.
"It is a really meaningful part of our story that we've been able to build in Wisconsin through the pandemic," veda CEO and co-founder Meghan Gaffney recently told Wisconsin Health News. "I'm incredibly grateful for the talent and pool of talent that's been developed in Madison and the investment in higher education and the university system in Wisconsin. It is the backbone of our story."
Edited excerpts from Gaffney's interview are below.
WHN: How did veda get its start?
MG: We are a bit of an interesting tale that has roots in Madison as well as in Washington D.C., where I'm from. My background was working in policy and in the political space. And I worked through the creation of the (Affordable Care Act), primarily with members of the House. So it was a really interesting time to be here and watch that policy conversation happen. We had exposure to leaders of health plans and provider organizations, but also patient advocacy groups and researchers, all kind of coming and bringing their concerns to the table and their visions for what a more modern healthcare system would look like.
It drove me crazy though because there's this massive elephant in the room that nobody was talking about. And it's this trillion dollars that we spend on administrative overhead every year. And I was watching all of the innovation happening on the West Coast. Meanwhile, here on the East Coast and D.C., there wasn't a lot of focus on, 'Hey, what could we do if we freed up that money using technology?' But not being a coder or a technologist, I was limited to just complaining over drinks with friends over how crazy it was that nobody was really focusing on this problem.
A few years later though, I met Bob Lindner. And at the time, he was doing his postdoc at the University of Wisconsin-Madison in radio astronomy. And he built this really amazing tool that learned from the manual work that other researchers were doing around the country and could automate it in a way that sped up the processing of radio telescope data by 10,000 times.
What was great was he had this theory that you could take these new kind of advanced automation tools that were being used in academic science and apply them to data problems that were being manually handled in healthcare and drive down this administrative cost. And so through those conversations and a little entrepreneurial spirit, we decided to make the leap and start a company and see if we could apply those tools to help health plans be more efficient with their dollars. And luckily our bet paid off.
WHN: What have you been able to do?
MG: If we think about it from the perspective of getting dollars to patient care, right now at a typical health plan, there are hundreds of thousands of dollars at a small health plan or millions of dollars at the largest health plans being diverted from things that make people healthier to hands on keyboards, taking information from a provider or hospital and hand typing it into claims systems, downstream referral systems and provider data management. You also have a lot of manual correction of errors in the data, looking to see if the provider really works at that address. You've probably had that experience at some point in your life trying to find information on your insurance carrier's website. Are they actually taking new patients? It can take up to six weeks for information to get from the provider to that patient-facing portal, and there's a tremendous amount of spend.
What we've been able to do is shrink that process down to under 24 hours from the time that a health plan receives information from a provider until it gets in front of patients and reduce the administrative costs by 70 to 90 percent. It's been really exciting for us to see the technology being used and what our health plan partners are able to do with that money that better serves the people who count on them.
WHN: Can you provide an example of that?
MG: I can tell you that one of our customers, a multi-state Blue Cross and Blue Shield plan on the East Coast, had two really compelling issues where they brought veda in. One, their data quality in an audit from (the Centers for Medicare and Medicaid Services) was just over 40 percent accurate, which is really, really bad for Medicare and Medicaid patients trying to access that information. The other was that they were looking at hiring 25 new employees and spending money that could have gone to care coordination programs on administrative overhead. And that was because there are new rules that were passed that are kind of forcing their hand to move dollars that were planned for care coordination to administrative efficiency.
What we were able to do is come in. They avoided having to spend that kind of money that was earmarked for somewhere patient-facing over to administration, so we saved them the FTE costs. And we were able to get the accuracy up above 90 percent. And what that meant was that their call center employees could focus on answering difficult questions and helping people get access rather than having the phone lines clogged up during COVID with, 'Hey, where does my doctor see patients?' or 'I can't find anyone accepting new patients.' And that was really critical over the past year to make sure that they had call center resources available to answer the hard questions about things like COVID testing and vaccines.
WHN: What is your reach?
MG: We've had a tremendous uptick in interest around automation and automation efficiency during COVID. I think all of the major health plans have focused on getting more dollars to patient care, to where it really should be spent to take care of their members, get them healthy and keep them well. And we started out doing small projects and over the last year really expanded our reach to cover a majority of the health plans, but also working with small plans, both community health plans and individual Blue Cross and Blue Shield plans. The technology isn't at all limited to just bringing efficiencies for large health plans. Even the smallest community health plans can see advantages of automating their provider data.
WHN: What will this new funding help you do?
MG: We're super excited about it. Oak HC/FT is an incredible partner for veda. They invest in the future of healthcare, really looking 10 years down the line, 'What are the companies that are going to be the backbone of the healthcare industry?' Those are the folks in their portfolio. So over the course of the last year, we've built relationships particularly with the managing partner, Andrew Adams, who is now on veda's board. They made a big bet on automation. They believe that this is the technology that will bend the cost curve in the near term and allow health plans and providers to do more for people.
So when they came in and made the investment in veda, they invested in a few things specifically. One is our go-to market team, expanding the amount of potential customers that we can reach and really spreading the message about the positive power of automation.
The second is in our research and development organization. So dealing with provider data is one use case, but the technology is very general. So we're building out additional capabilities to handle things like claims adjudication and enrollment and eligibility.
That office is, we're very excited, headquartered in Madison. We just announced we're going to be doubling the size of our staff across the country. Having our center of gravity in Wisconsin is a great opportunity for us to take advantage of the healthcare talent that already exists there.
WHN: What's next? 
MG: We have big goals here. Our big lofty goal, and one that we actually feel like we're on track to meet, is to automate 1 billion hours of work by 2030. And so it sounds like a crazy number, but there are a couple of areas within the back office of health plans where we think we can really make a big impact.
Our use case today, we're doing really well. But we want to add on features and functionality around claims processing and helping claims auto-adjudicate, being able to fill in holes and automatically read in things like PDFs as they're coming in the front door of a health plan, to translate those into machine readable, downstream systems.
We also think that there's an opportunity around things like Medicaid eligibility and enrollment that are very, very manual processes today where we can help automate and drive down costs, but also help people get the care that they need faster and go through that process more quickly.
Those are two of the examples of what's on the horizon. But I think if you look at any place where there are hands on keyboards in healthcare that aren't attached to getting people the care they need, those are the problems that we want to tackle.
This article first appeared in the Wisconsin Health News daily email newsletter. Sign up for your free trial here.