RedFox AI seeks to improve patient experience for at-home tests, devices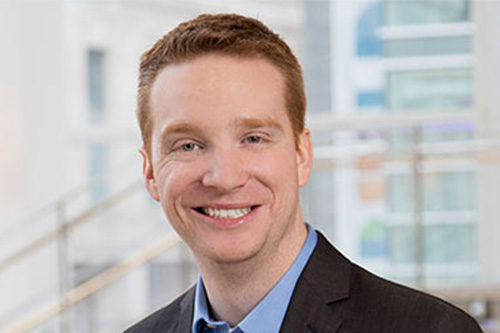 Madison-based RedFox AI is looking to bring on customers for its technology that helps guide people through completing at-home diagnostic tests and using medical devices.
The company, founded in 2019, was previously working with conversational artificial intelligence and voice technology from Amazon and Google.
But the pandemic caused co-founder and CEO Nick Myers to take a step back and reflect on his experience surviving childhood leukemia.
During that time, he was receiving chemotherapy, including at-home injections given by his parents.
He said that he'll never forget his dad's "look of terror" the first time administering the treatment.
"With everything going and just the stress of having to do this the first time, he forgot what angle to give me the injection at," Myers said. "Now begins the – I kid you not – 15 minutes of calling into the hospital, trying to navigate the phone system, getting bounced around to different departments, before they could get in touch with my doctor to get that one question answered."
After talking with friends and family receiving at-home healthcare and conducting market research, Myers said navigating the healthcare system to get important information remains a big problem that conversational artificial intelligence can help solve.
"Nobody, in the moment when they're most vulnerable really and most stressed, should ever have to have that experience of not having the proper information when using a medical device or taking an at-home medical test," Myers said.
The company rolled out its own technology last summer that aims to guide patients through tests and answer their questions. The digital assistant can gather data too, helping providers to improve patient experience.
Myers said they can tailor the platform to any at-home medical test or device.
They're in talks about rolling out the technology with potential customers in the coming months.
Myers said they've "boot strapped" the company so far and will likely open a fundraising round to grow further once they get a few customers.
"If we get the right people in place and we get enough data, there's a very solid chance our platform can become a platform that produces an entirely new process for providers and customers that they never even would have thought of, that is the most efficient and most effective way to help the patient or help the customer," Myers said.
This article first appeared in the Wisconsin Health News daily email newsletter. Sign up for your free trial here.