Nordic eyes further growth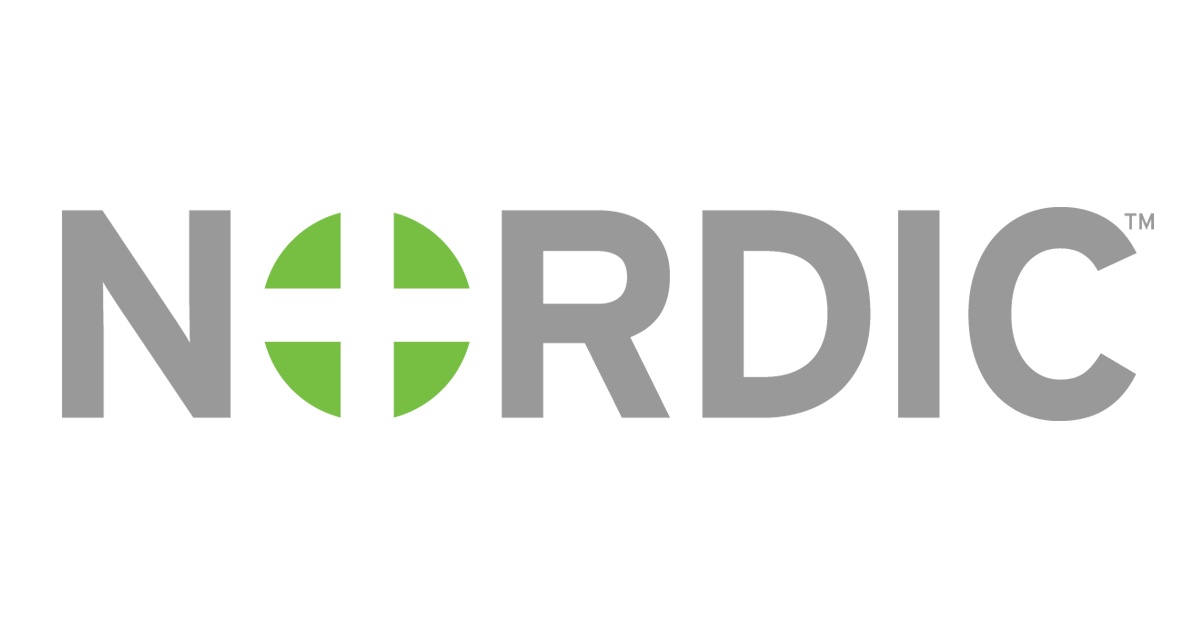 Nordic Consulting Partners will broaden its reach thanks to its recent acquisition.
In June, Accrete Health Partners, a strategic holding company with a focus on digital health, purchased Nordic, a Madison-based health and technology consulting firm.
Nordic has grown rapidly in recent years, and now counts more than 2,000 employees globally. Three years ago, it had about 900 workers.
Around three-quarters of the firm's work centers around the electronic health records provided by Verona-based Epic.
But Nordic's focus on other software is growing.
"We don't intend to be a single-shop-focused organization," CEO Jim Costanzo said. "We're not just an Epic shop or a Cerner shop or a MEDITECH shop or an Infor shop."
Diversification has been key to the company's sustainability, he said.
They're able to help clients with implementation, optimization, supply chain, clinical transformation and digital products.
And they're providing managed services, long-term arrangements that Costanzo said help their clients focus on healthcare delivery, rather than technology.
"Better outcomes for individual human beings is why we do this work," he said. "And while we don't touch patients, other than electronically, we still believe in that mission. And we think very strongly that if we can help our clients run their businesses better, that allows them to focus on what they really do well, which is deliver care."
Costanzo recently spoke to Wisconsin Health News about the acquisition, the firm's recent growth and its future. Edited excerpts are below.
WHN: How did this agreement come together?  
JC: Nordic has been private equity backed for quite some time now. This is actually the third round of money that we've taken in the history of the company. And these private equity firms want to be in for a relatively short amount of time, and then they want to exit. And so as the CEO, when I joined three years ago, I was given really two missions: to grow the company and return obviously the best investment possible to my investors and at the same time position Nordic for the next 10, 15 years of growth. So we got to a point in our progression that I think we accomplished that and so we went out and we looked for new money … We looked at a whole bunch of companies. The good news was Nordic is a very interesting investment play for a lot of organizations. They see the growth, they see the impact we're having on healthcare and they get very excited. So we had a lot of potential investors lined up.
But we were really thoughtful about how we went forward. We looked for companies that shared our vision, companies that were committed to Nordic's success as we go forward and our clients' success as we go forward, companies that shared the vision of making healthcare easier for patients and delivering better outcomes for our clients and et cetera, et cetera. At the end of the day, we settled with Accrete. They're a great organization. They're relatively new in the market, a subsidiary of Bon Secours Mercy Health out of Cincinnati, but their vision is the same as ours. They're trying to invest in, acquire and work with organizations that share that same vision of making healthcare easier to access with better outcomes for their patients. It's a really nice mix for us.
The investment from them really is good on two fronts. One, as I said, it shares our vision and it helps us move forward. But two, it brings a lot of capital to the table to allow us to expand our vision and continue on the mission that we have of really expanding our services, expanding our geography, being able to offer better and more robust solutions to our clients so that they can run their businesses better and then ultimately deliver better care for their patients.
WHN: What are your plans for expansion? 
JC: We have acquired several companies over the last few years. One is Healthtech, which is based in Canada and doing really well. Our Canadian Healthtech business is awesome. We've also acquired a couple of other domestic companies: Bails & Associates, which focuses on the (enterprise resource planning) side of the business, Infor in particular, and S&P Consultants, which are a best-in-class Cerner implementation group. So we focus on that.
But we've also acquired a company in Europe. And we have offices now in London and Amsterdam. And we are, hopefully by the end of the year, having another office open in Dubai. Geographic expansion is important to us because healthcare is critical around the world. There's a need for those clients as well as those hospitals to do a better job of getting their EHRs in place, getting those implemented, getting them optimized, helping with their business process, their clinical process. So the investment by Accrete will allow us to continue that expansion across Europe, into the Middle East and beyond at some point. So geographic expansion by way of organic growth in those areas as well as new additional acquisitions to help us accelerate that growth.
Domestically and in Canada, so I'll talk about North America kind of together, we are continuing to invest in process improvement, digital technologies in particular, cybersecurity, managed services, et cetera. And so this investment allows us to, again, grow faster, bring in really, really talented people with experience across this industry and others, and also do additional acquisitions to help us really gain scale and size in those spaces. It's really a continuation of our organic and inorganic growth program that we've had. This just allows us to do it faster.
WHN: Is your focus in other countries on the same software? 
JC: Epic, Cerner, Infor, MEDITECH, they're all over the world. So right now our focus is on what we know, right? So we know Epic, we know Cerner, we know MEDITECH in the EHR space. And so we are focused on helping clients that have those systems outside of the United States, and those who are going to those systems, those are transitioning from one to the other, et cetera.
As we go forward, there are dozens of generic EHR systems that are out there that aren't really the big three that I would consider. And we can help them with those in the future. Right now, we're focused on the same systems that we have here in the U.S.
WHN: What are the challenges surrounding interoperability? 
JC: Interoperability is really key to understanding individual patient care as well as population health across the globe, frankly. The biggest issue that exists with interoperability is standardization of data models … How do you pull in data from one system and another and rationalize what is comparable? How do you pull in information from other areas, from claims data, from payers, from wearables data, et cetera, et cetera, and make sense out of it all? And it all starts with an interface pulling data out of whatever system you're talking about, rationalizing that data into a common data model and then being able to use intelligence and artificial intelligence to actually analyze that data into information that's useful for diagnosis, prediction, et cetera, et cetera.
One of the things that we are very good at Nordic in is getting data in and out of these major systems. We have a couple of applications that are actually out there. One is in the Epic app orchard, the other one's in the Cerner equivalent to that. And they really pull information out of those systems and help populate things like a registry. So the American Heart Association, as an example, uses our registry direct package to extract data out of Epic and populate their national great registry. Because that's the first step in interoperability. Getting that data out is step one.
WHN: What's next for Nordic? 
JC: You're going to see a couple of acquisitions in Europe to expand our capabilities and our footprint there very soon. We're working through that right now.
You're going to see an expansion of our managed services business. Right now, our managed services business is largely focused on application support. So support for the Epic, Cerner and MEDITECH platforms specifically. But you're going to see an expansion of that into more IT services. And again, we're doing this stuff in response to our clients' requests. They're looking to us to help them with more than what we do today. And so you're going to see expansion there.
And then you're going to see expansion in our digital space, the services and offerings we have around digital and around cloud. You'll see a big expansion there. Many of these organizations are pushing their clients to go to the cloud. I think that's fantastic. But it takes a little bit of knowledge and experience to get there and then to manage within the cloud. And so you'll see our hands in there as well.
This article first appeared in the Wisconsin Health News daily email newsletter. Sign up for your free trial here.