JFC modifies DHS' plan for opioid settlement funds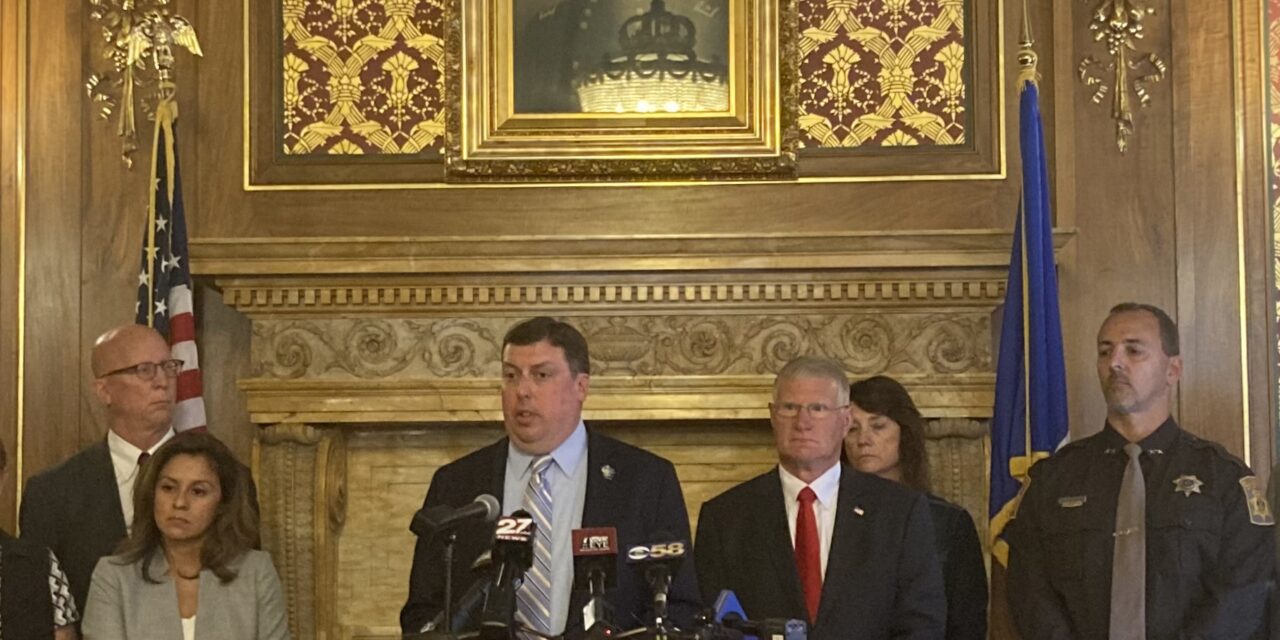 The Joint Finance Committee on Thursday unanimously signed off on a modified plan for spending $31 million in opioid settlement funds heading to the state this year.
The Department of Health Services submitted a plan for the funding in late July, but a committee objection in mid-August stopped it from moving forward.
The committee's changes to the DHS plan include:
Providing $3 million for law enforcement agencies, with $1 million reserved for those in counties or municipalities with 70,000 or fewer people.
Adding $1 million more to the plan for medication-assisted treatment, bring the total to $2 million.
Providing $1 million to expand the state's "hub and spoke" pilot model for Medicaid recipients with substance use disorders and other medical conditions that pose barriers to their recovery.
Providing $750,000 for prevention efforts by the Boys & Girls Club of Wisconsin.
Reducing the plan's $11 million for capital projects to $10 million, requiring DHS to support a capital project expanding beds for inpatient treatment of pregnant and postpartum women like the expansion of Meta House in Milwaukee, and mandating the state agency to distribute at least 30 percent of the remaining funds for projects in counties with fewer than 500,000 residents.
Cutting $2 million from the plan to pilot family support centers that would have helped family members and friends of people who are actively using drugs, have experienced an overdose or died from an overdose.
Reducing the plan's amount for school-based substance use prevention curriculums and programs from $2 million to $250,000.
Cutting $1 million from the plan for local public health departments and community organizations to address the root causes behind substance use.
Requiring DHS to report to the committee by the end of the year and on a quarterly basis on their progress in awarding funds and how much recipients have spent.
Sen. Jon Erpenbach, D-West Point, said the issue "hits home personally." His 27-year-old daughter has overdosed at least once and has been in and out of the hospital multiple times.
"The fact that we sat on this money and didn't get it out of the door, to me, there's no explanation for it whatsoever," Erpenbach said. "I didn't want to say anything because I want to pass this and get the money out the door today, just get it to where it needs to be."
Committee Co-Chair Rep. Mark Born, R-Beaver Dam, said the delay of a few weeks was worth it since they talked with groups, including those that worked in law enforcement, that said they weren't contacted by DHS.
"I've had stakeholders directly tell me they hadn't heard a damn thing from them," he said.
He added that DHS "did some good work … but fell short working with some key community partners."
This article first appeared in the Wisconsin Health News daily email newsletter. Sign up for your free trial here.