Health-related groups report time, money spent lobbying for first half of 2022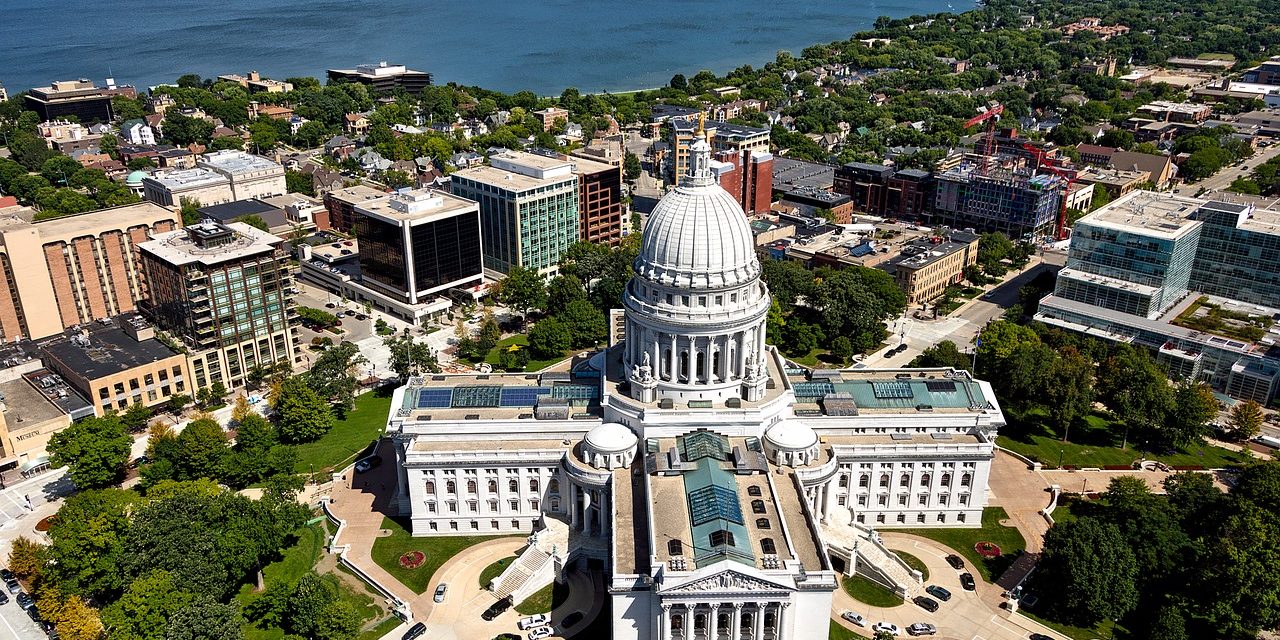 Workforce, abortion rights, rural healthcare, tobacco use and Medicaid were leading issues for health-related lobbying during the first half of 2022.
Lobbying organizations have to file reports twice a year with the Wisconsin Ethics Commission on the dollars and hours they spent lobbying. The most recent report is for January to June 2022.
Eric Borgerding, Wisconsin Hospital Association CEO, said workforce is a top issue for their members. WHA spent $304,405 and 1,393 hours on lobbying efforts, tops among health-focused groups in the state.
Borgerding said the industry is still recovering from the pandemic, and the shrinking workforce is one of the biggest impacts. He said the association will work towards getting state funding for recruiting and retaining workers. That could include loan forgiveness and retention bonuses.
Borgerding said increasing capacity at long-term care facilities is also a top priority, as there are patients in hospitals who can't be moved because there aren't beds available.
Planned Parenthood Advocates of Wisconsin spent $242,817 on lobbying efforts.
Courtney Hayward, the organization's registered lobbyist, said much of the group's work is in providing input on the governor's upcoming budget, particularly focusing on increasing civil legal aid and an initiative on maternal and infant health.
Since the makeup of the Wisconsin Legislature didn't change, Hayward said the group's goals and approach will be similar to last session. One bill the group will be working to pass would repeal the state's criminal ban on abortion.
Educating policymakers, rising healthcare costs and Medicaid funding are the top focuses for the Alliance of Health Insurers, according to Executive Director R.J. Pirlot. The group spent $93,110 on lobbying efforts. One of the top issues they will be honing in on during the upcoming session will be extending the Medicaid postpartum coverage to 12 months.
Healthcare disparities in rural communities is a top issue for the Rural Wisconsin Health Cooperative, which spent 482 hours on lobbying efforts.
"We have a lot to discuss in Madison — the accumulated rate of rural COVID deaths being a third higher in rural Wisconsin than urban, and that in the coming decade, we are facing a shortfall of 25 percent of our nurses and other healthcare workers," said Tim Size, the cooperative's executive director.
Mark Grapentine, chief policy and advocacy officer at the Wisconsin Medical Society, said their main goal is to tell politicians about the "real-world" experiences the physicians the society represents face. The society spent 477 hours on lobbying efforts.
"Politicians hear plenty from groups who might care more about protecting the bottom line than promoting healthcare quality and access," Grapentine said. "So it's very important that legislators and others hear what's happening on the ground when it comes to affordable and accessible care."
Tobacco usage in Wisconsin is a top issue for Altria, a tobacco company that spent $100,162 on lobbying efforts.
"Altria's 2022 lobbying expenses were mostly on advocating in support of legislation raising the tobacco purchase age to 21 to align with federal law," said David Sutton, a spokesperson for Altria. "Tobacco harm reduction for adults cannot succeed without effective measures to reduce underage use of all tobacco products."
Tobacco company RAI Services Company, formerly Reynolds American Inc., spent $81,353 lobbying on many of the same issues as Altria.
The top five organizations focused on health policy with the most spending were:
1. Wisconsin Hospital Association: $304,405
2. Planned Parenthood Advocates of Wisconsin: $242,817
3. Altria Client Services LLC: $100,162
4. Alliance of Health Insurers: $93,110
5. RAI Services Company, formerly Reynolds American Inc.: $81,353
By hours, they were:
1. Wisconsin Hospital Association: 1,393
2. Wisconsin Primary Health Care Association: 661
3. Medical College of Wisconsin: 554
4. Rural Wisconsin Health Cooperative: 482
5. Wisconsin Medical Society: 477
This article first appeared in the Wisconsin Health News daily email newsletter. Sign up for your free trial here.