Push continues for yearlong Medicaid postpartum care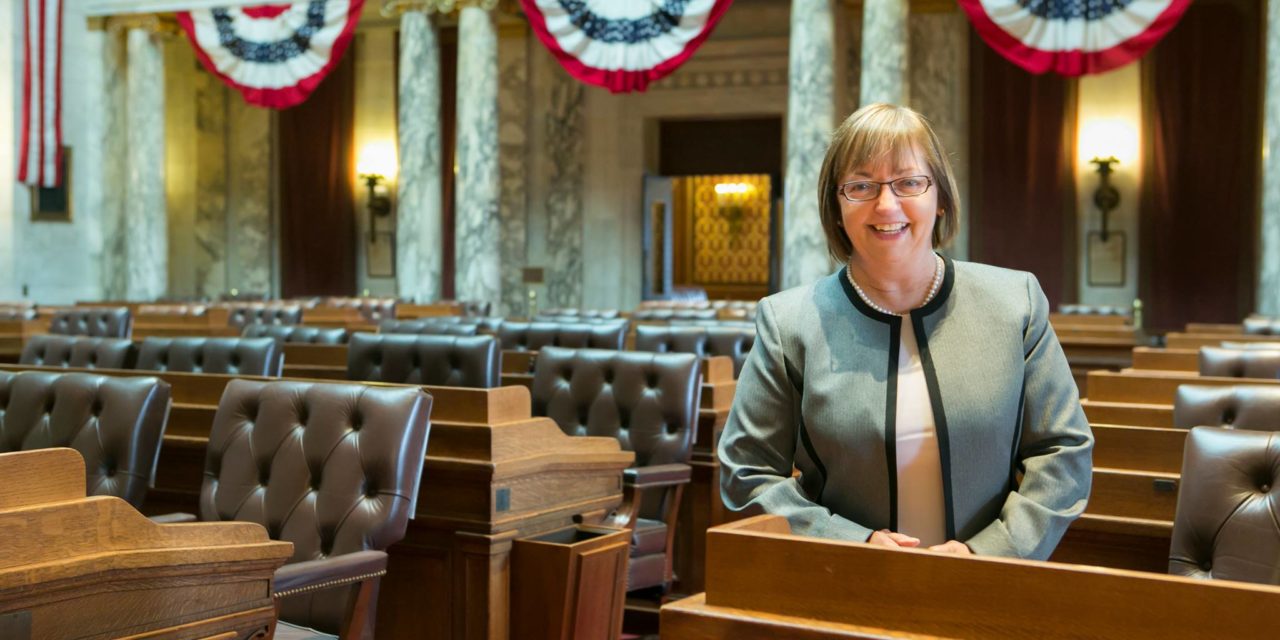 Lawmakers are pushing once again to expand Medicaid postpartum care to a full year.
Wisconsin's Medicaid program provides 60 days of postpartum coverage for those making a little more than three times the federal poverty level.
Gov. Tony Evers proposed expanding the time period to one year in the last budget, but members of the Republican-controlled Joint Finance Committee opted to expand it to 90 days. The state currently has a waiver pending with the federal government to achieve that.
A 2021 federal COVID-19 relief law made it easier to expand to a full-year of postpartum coverage. The coverage option took effect in April of last year and is available to states for five years, according to the Kaiser Family Foundation. As of last week, 29 states including the District of Columbia had expanded to a year, with eight states planning a 12-month extension.
Gov. Tony Evers' 2023-25 budget would provide $34.4 million in all funds, including $11.6 million in state dollars, to expand coverage to one year, resulting in the monthly average of pregnant women with coverage rising by 6,700 in the first year of the budget and by 4,300 in the second, according to a Legislative Fiscal Bureau memo released Wednesday.
Department of Health Services spokeswoman Elizabeth Goodsitt cited a 2021 letter from the federal government as the reason behind their push.
Expanding postpartum coverage to a year can reduce pregnancy-related deaths and maternal morbidity while improving continuity of care for chronic conditions like diabetes, heart conditions, substance use disorders and depression, per the letter.
Meanwhile, Wisconsin Republicans have brought back a bill that didn't pass last session that would accomplish the same goal. The bipartisan plan has the backing of 15 senators and 49 representatives.
"It's all about managing chronic diseases and continuum of care for folks," said bill author Sen. Joan Ballweg, R-Markesan.
Without the extension, new mothers can end up with a "gap of coverage … that is not a beneficial situation for our new moms and raising healthy kids," she said.
Ballweg said extending coverage to a full year uses a faster and "much easier path," rather than waiting for the federal government to approve the extension to 90 days, which may not happen. She's feeling positive about the bill since they have a broader coalition of supporters and there's also a greater understanding of the benefits of extension this time around.
"We have enough background to show that this is something that would be positive for all areas of Wisconsin," Ballweg said. "The highest levels of issues are in our communities of color in our urban settings, but we also have high instances when it comes to our rural areas."
Ballweg said her proposal and Evers' plan could move along parallel paths. But she said using separate legislation would provide more time for public input and lawmaker review.
Andy Forsaith, director of the DHS Office of Policy Initiatives and Budget, told reporters this month that they'd prefer to see the proposal move through the budget process.