JFC co-chair says budget will invest in healthcare quality, access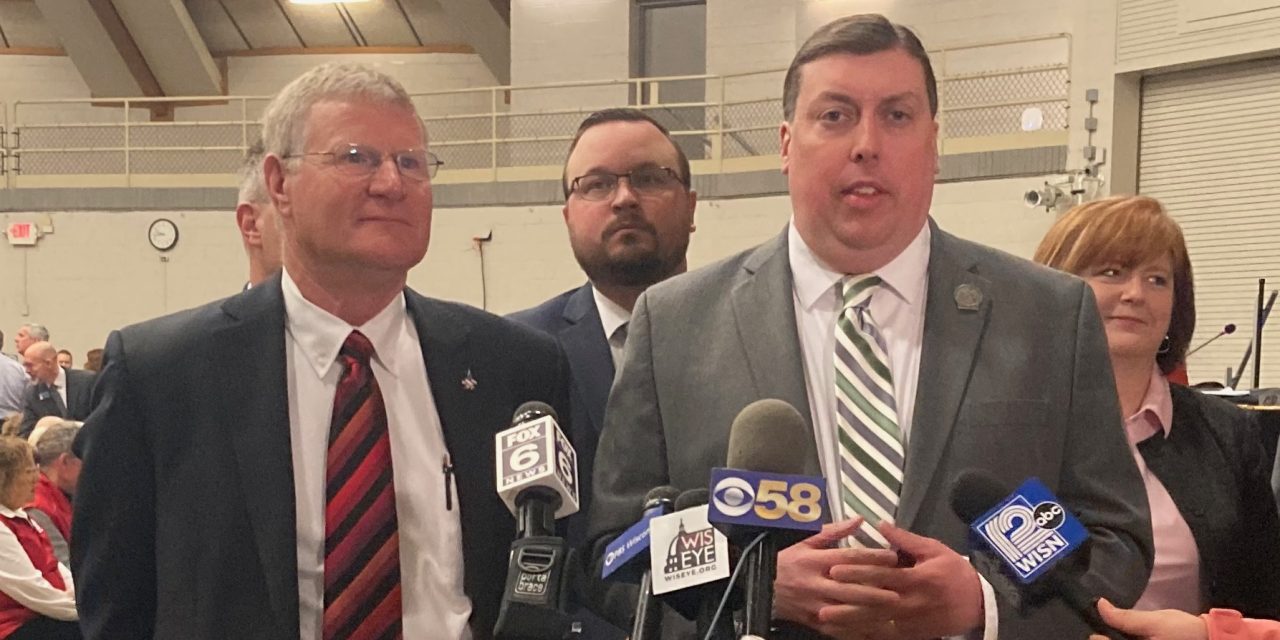 A co-chair of the legislative budget-writing committee said Wednesday that lawmakers will continue to work toward investing in healthcare quality and access as they develop the 2023-25 state budget.
The Joint Finance Committee held its first public hearing on the budget in Waukesha.
In his budget proposal, Evers connected some Medicaid rate increases to the state expanding the program through the Affordable Care Act. Republicans have long opposed Medicaid expansion and have vowed to overhaul Evers' proposal.
"Much as we've seen in the last couple of budgets now, the governor has done the same thing to try to expand welfare programs," Committee Co-Chair Rep. Mark Born, R-Beaver Dam, told reporters. "Instead, we find ways to continue to invest in high quality healthcare and access to healthcare throughout Wisconsin. I think that our work will continue on that same path."
Citizen Action of Wisconsin held a press conference before the hearing where speakers urged lawmakers to take federal dollars and expand BadgerCare.
Through expansion, the state would cover 90,000 more people through the program, with around one third of those currently lacking health coverage.
"You can't pursue your dreams without access to healthcare," Robert Kraig, executive director of the progressive advocacy organization, told reporters.
Expanding the program would save the state $1.6 billion and bring in $2.2 billion in additional federal dollars, Kraig noted.
At the public hearing, speakers made the case for investing in mental health, including in schools.
"In this post-pandemic world, students not only deserve, but absolutely need, mental health support," said Bob Peterson, president of the Milwaukee Board of School Directors. "The state Legislature, I believe, has a moral, civic and legal obligation to provide adequate funding for all public schools in Wisconsin."
Nicole Damiano, who spoke on behalf of the Milwaukee Mental Health Task Force, urged policymakers to support mental health and substance use disorder services, particularly crisis care.
Richard Keddington, CEO of Watertown Regional Medical Center, said a lack of child care providers is a "crisis" that is making it difficult to find the workers needed to take care of his community.
"We have people who are registered nurses, physical therapists, registration staff, housekeeping staff who want jobs at our hospital, but they can't find the child care," he said.
Jason Glozier, executive director of the Wisconsin Coalition of Independent Living Centers, called for increased funding for independent living centers, which hasn't been done on the state level since 1998.
Leslie Spencer-Herrera, state president of AARP Wisconsin, said lawmakers should establish a tax credit to support family caregivers.
And Cindy Bentley, executive director of People First Wisconsin, spoke about the "caregiver crisis."
"We have people in my organization who went from three caregivers down to one," she said. "One parent is in their 80s, taking care of her son. So we need to pay more money to our caregivers."
Dennis Skrajewski, Wisconsin Association of Free and Charitable Clinics executive director, asked for more dollars for a grant program that supports his members.
Jessica Kopesky, a clinical dietitian at Children's Wisconsin, said lawmakers should increase funding for newborn screening.
Patty Lermer, the mother of a 16-year-old Waukesha North High School student-athlete who died after going into cardiac arrest during a basketball game due to an undiagnosed heart condition, pushed for a proposal in Evers' budget that would provide more than $4 million for health departments in Milwaukee and Waukesha counties to pilot an electrocardiogram screening program for young people participating in athletics.
Carroll University President Cindy Gnadinger encouraged lawmakers to boost funding for efforts to grow the ranks of nurse educators.
University of Wisconsin-Milwaukee Chancellor Mark Mone asked for support to finish a health sciences renovation project on his campus, which he said would lead to 3,000 more graduating with healthcare degrees over the next decade.
"Without the completion, this is a house left half built," he said.
This article first appeared in the Wisconsin Health News daily email newsletter. Sign up for your free trial here.