Bill would establish nurse-to-patient ratios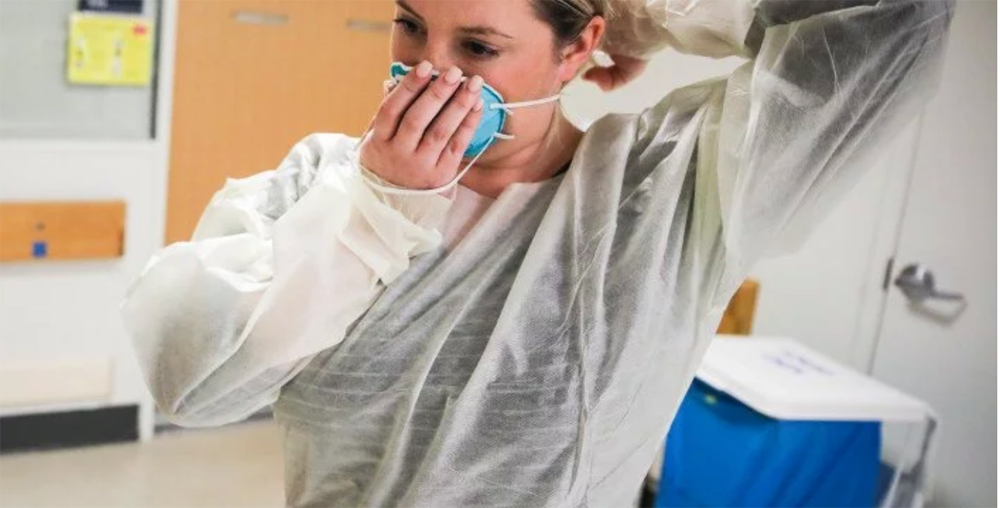 Legislation released by Democratic lawmakers Wednesday would establish minimum nurse-to-patient ratios in hospitals.
The ratios would vary by hospital service. For example, nurses providing direct patient care could not be assigned more than five patients in a medical-surgical unit. They could only be assigned two patients when working in an intensive care unit and four patients when in an emergency unit.
Under the proposal, hospitals would have to create and adhere to their own nurse staffing plans. Committees would develop a majority of positions filled by nurses in nonsupervisory roles. Hospitals would have to review the plans annually, submit them to the Department of Health Services yearly and post them publicly.
The proposal would ban mandatory overtime for nurses, with some exceptions. Hospitals couldn't require nurses to work more than 12 hours in any 24-hour period, although they could voluntarily work longer.
Nurses could refuse a work assignment if they felt it would compromise patient safety or their license. The bill would forbid hospitals from retaliating against staff members who exercised the rights in the bill.
Connie Smith, president of the Wisconsin Federation of Nurses and Health Professionals, said the legislation would give nurses the tools they need to provide safe care to patients.
"Healthcare is on fire because healthcare corporations have demanded we do more and more with less and less for years now," she said at a press conference.
Wisconsin Hospital Association CEO Eric Borgerding said in response to the bill that Wisconsin hospitals provide quality care.
"While we share concerns about the staffing trends taking place within our industry as our state's population continues to age, it's important that we continue to find ways to strengthen our workforce pipeline in a way that does not apply a one-size-fits-all approach to our members," he said.
Milwaukee Democratic Sens. Chris Larson and Tim Carpenter are behind the bill, along with Reps. Francesca Hong, D-Madison, and Melissa Ratcliff, D-Cottage Grove. They're asking lawmakers to sign on to support its introduction by Sept. 22.
This article first appeared in the Wisconsin Health News daily email newsletter. Sign up for your free trial here.