Evers, state agencies take steps toward economic relief, announce child care restrictions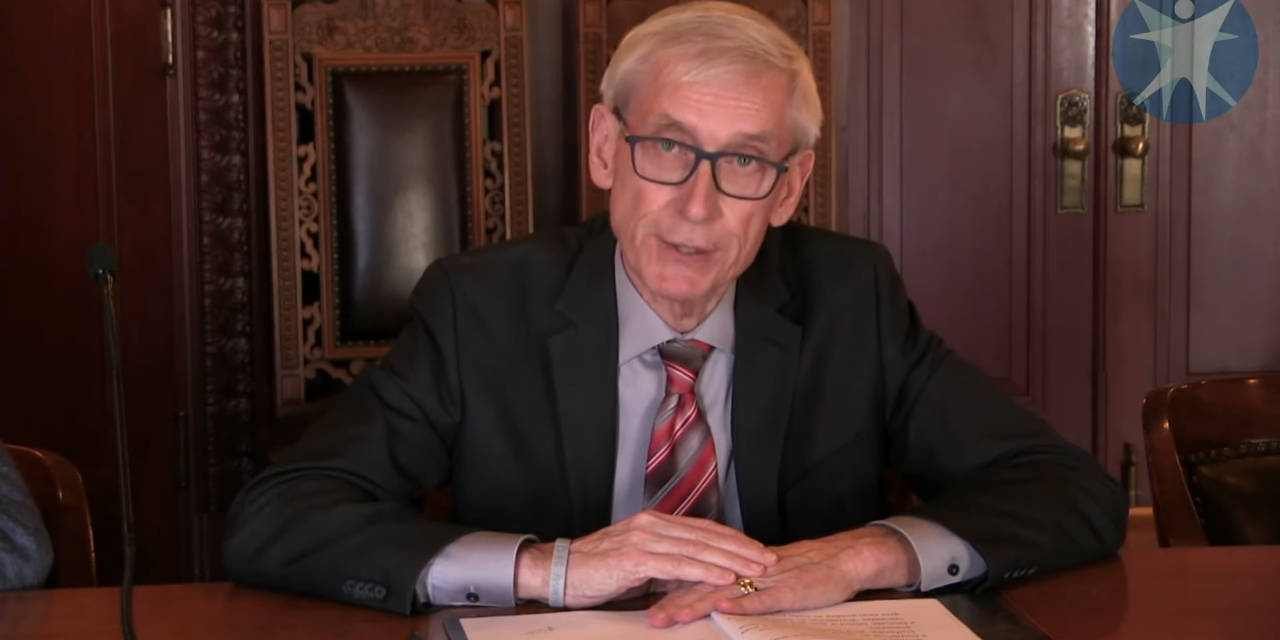 Gov. Tony Evers and his administration took steps Wednesday toward economic relief in response to the new coronavirus outbreak.
Late Wednesday, Evers issued an emergency order waiving work search requirements for unemployment insurance benefits. Evers said the order follows federal guidance.
"Many Wisconsin workers are facing financial burden and stress due to the COVID-19 outbreak and this order will help them access some additional support," Evers said in a statement. "My administration plans to continue to work with state legislators and our federal partners on initiatives to help impacted workers."
Evers on Tuesday called for legislative action, including repealing a one-week waiting period for the benefits. He talked with state legislative leaders Wednesday.
Speaker Robin Vos, R-Rochester, and Senate Majority Leader Scott Fitzgerald, R-Juneau, called it a "productive discussion" and the "first of many in the coming weeks."
"During the call, we agreed to commence daily conversations," the two GOP leaders said in a joint statement. "It's clear we all want to do what's best for our citizens and businesses during these unprecedented and demanding times."
Evers spoke at a webinar hosted by the Wisconsin Manufacturers & Commerce, asking the business community for "ongoing dialogue."
"This is not the time for one-upmanship or political games," he said. "We just have to get done what the people in Wisconsin need. And so as we move forward, we'll need your help to have good conversations so that we get good legislation, so we have good outcomes."
On Wednesday, Evers submitted a request to the U.S. Small Business Administration for assistance for small businesses and nonprofits in the state to help with the economic impacts of the outbreak.
Wisconsin Economic Development Corporation CEO Missy Hughes said on the webinar that the long-term loans typically are $2 million or less, have low interest and are available to employers of 500 workers or less. She expects the federal agency to be "inundated" with applications.
At the state level, WEDC created a program to provide grants to small businesses impacted by COVID-19. Its board of directors approved $5 million for the program Tuesday.
The grants will provide a maximum of $20,000 for two months of fixed expenses, like payroll or rent. They'll head to business with no more than 20 employees. Hughes said they hope to provide additional resources.
"We're starting to look to the long-term," she said. "Whether or not the recovery is two weeks or two months or three months, we will have a recovery. We will be working through that. And as a state, we'll come together and work together."
Evers on Wednesday also directed the Department of Health Services to restrict the size of child care settings.
Under the order, centers can't operate with more than 10 staff present at a time and may not operate with more than 50 children present at a time, starting at 8 a.m. Thursday. The order will remain in effect for the duration of the public health emergency.
"Child care is an essential service for many of the folks working on the front lines to provide healthcare and vital services to our communities during the COVID-19 outbreak," Evers said in a statement. "This is another step forward to ensure that service continues, while protecting our child care providers who are going above and beyond their regular duties to support our families, communities and state."
The state asked child care providers to prioritize the families of healthcare and essential service providers. Families that can keep their children at home are encouraged to do so.
The Department of Children and Families and DHS updated guidance to providers.
Evers' administration is also working with healthcare providers, child care providers and the National Guard to explore options to serve healthcare workers through on-site care. More information will be available in the coming days on that effort, his office noted.
The Department of Health Services reported 106 people have tested positive for COVID-19 as of Wednesday afternoon. There have been 1,577 negative tests.
DHS Deputy Secretary Julie Willems Van Dijk said at the WMC webinar that they've documented community spread in Dane, Kenosha and Milwaukee counties. She said that it's likely spreading elsewhere in the state.
"I would encourage you all to consider your community as one that has COVID-19 circulating," she said.
In response to a question about whether the state would move to a shelter-in-place order, Evers said that he believes what is in place now will help.
But he said that such an order is an "option" if current policies don't stop the virus from expanding at a significant level.
He said officials would reach out to the business community before taking such a step, adding that he doesn't believe the state will get to that point.
"At the end of the day, it would be our goal to have economic activity be part of the solution and not part of the problem," he said.
Wisconsin Health News is removing the password on all stories related to the coronavirus. For the latest developments follow us on Twitter at @wihealthnews or check out our website. For complete healthcare coverage, sign up for a free trial to our daily email newsletter.