Jacobson details Froedtert Health's response to COVID-19, next steps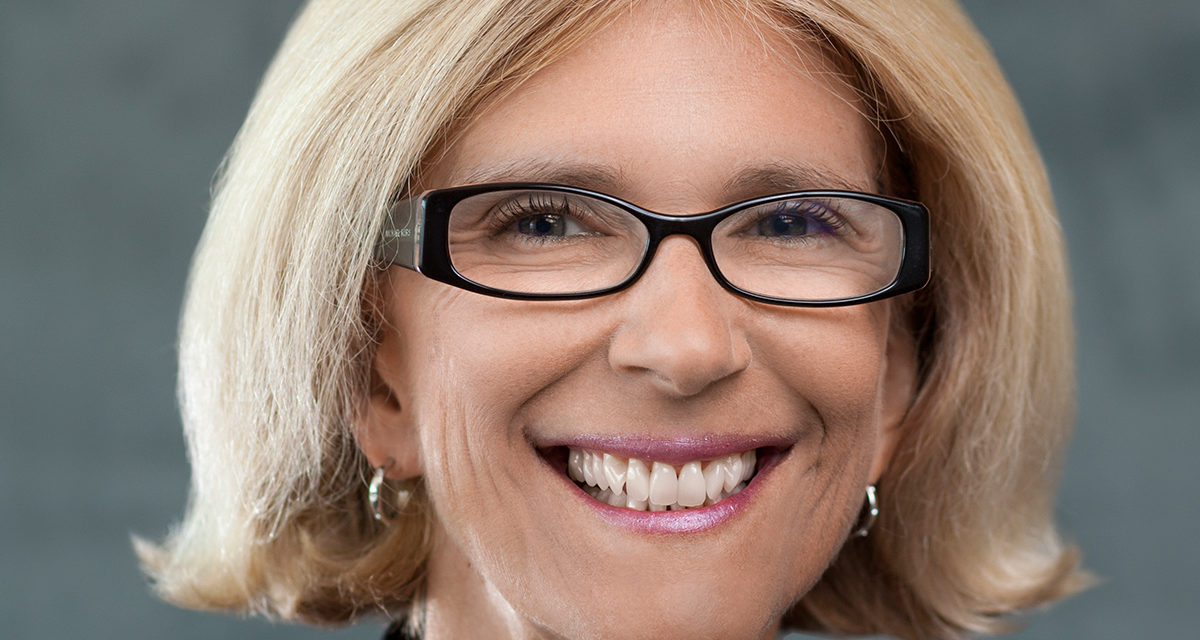 Froedtert Health CEO Cathy Jacobson talked about her health system's response to the COVID-19 pandemic and what she sees as needed to lift social distancing restrictions during a Wisconsin Health News webinar Wednesday.
Edited excerpts are below.
WHN: What has Froedtert done to balance staffing needs?
Cathy Jacobson: For anybody who runs a big integrated delivery system, which is most of Wisconsin, we have some people who are on the front lines working intensely, taking care of our COVID patients. And we have to address that surge in our inpatient hospitals and all that type of stuff. But quite frankly, patients are not showing up or we don't want them showing up at our ambulatory sites. So we've actually pulled back on hours and are not doing as much as, you can see, routine screenings, imaging, the ambulatory surgery centers and so on. And then we have 700 people working at home, working remotely, mostly our non-patient-facing staff.
So as you can imagine, it's trying to keep that entire workforce – we employ over 13,000 people, and between our relationship with the Medical College of Wisconsin, a couple of thousand physicians – how do you come up with uniform policies to address all of that and make sure that you're keeping that entire workforce engaged?
Those first couple of weeks were intense. Our briefings were long. We were dealing with a lot of issues related to what are we going to do about pay, what are we going to do if people get sick, what are we going to do if people are quarantined, how do we get testing to our staff? And now we're much more, I think we're ready. We are seeing the patients. They're here. We know what we're doing. We have our surge plan in place. And it's more of a routine.
We are starting to examine, like everybody else I think, how do we continue to evolve? Newer projections are looking better for the state of Wisconsin. We're not going to be New York, for example. So how do we make sure that our practices stay in line with what we're seeing over the last six weeks? How do we start conserving our resources so we can direct them directly toward those people who are still providing hands-on care in quite frankly a high-risk environment?
WHN: What's been the financial impact?
CJ: We started to close elective procedures on the 16th of March. For us, that was about two weeks into March. Now that we're closing our results, we had a really, really good first two weeks to help buffer that a little bit. So we're a $2.6 billion organization. We were $25 million down for two weeks. And now, as we go into what I would say is more of a steady state of the deferrals, I would say our hospital revenue is down by 40 percent. Our clinic revenue, and again we have mostly a primary care community practice, is down by 60 percent. And that is despite the fact that we were very quick to move things over to virtual. We're seeing about 83 percent of our visits in our ambulatory clinics virtually right now. They're down by 60 percent.
And it's a combination of us deferring elective procedures obviously and elective visits in an ambulatory setting. But at the same time, we've seen patients self-select and not come in. So for example, our urgent cares – we have the largest retail platform – that was one of the first that went. And our fairly large urgent care platform, those were going to start pulling back on hours because the patients just aren't showing up. They're self-selecting to stay home.
It's a little bit of this weird environment. I mean our emergency rooms, which are usually, especially at Froedtert Hospital, very, very full. What happened to our emergencies? We're down on emergency visits. Of course, being a Level 1 Trauma Center, there are less people on the road, you know, getting hurt in car accidents. But I hear that from across the country. It's a little amazing – what used to be an emergency or an urgent care visit isn't there any more. It's just not coming in.
WHN: Froedtert was working on a number of expansion and other projects, including micro-hospitals. Have you had to pause any of those?
CJ: No, not really. But I think obviously, these losses aren't going to go away. They're going to be here. Because basically the revenue is gone, you're bearing the expenses. There's no coming back from that. So it's obviously a dip in our cash, without question.
So what we are currently going through the process of right now is, 'What's already in the pipeline and committed?' We can't stop certain construction projects. They're already underway. They're under contract. They're going to go. So our neighborhood hospital in Pewaukee, for example, is being built by a developer. Going full steam ahead. So that one's absolutely still on the books and going forward.
The one in New Berlin is a small amount of capital, but it's building on to an existing emergency room. Not something we want to be messing around with right now during this situation. We'll get that back on track. So we expect the neighborhood hospitals are going to stay on track.
And what are some of those mid-tier projects, that you can look at deferring? We are going to have to defer some capital.
But the beautiful thing about Froedtert Health is that we went into this with a really strong balance sheet. We have a very strong balance sheet, even after the impact that all of us have taken in our investment markets. And what we're going to be looking at is more deferring, not canceling, our capital.
WHN: What needs to happen before the state can relax some of its social distancing requirements?
CJ: We're working on that collaboratively among the health systems and the Medical College of Wisconsin here in southeastern Wisconsin and working with the Milwaukee chamber on how we might go about that. So one of the things that we've put out there, no big agreement yet, but you know we've put out there, is that most of the guidelines will tell you that you need to see a decline in reported cases for about 14 days before you start opening back up again. I think we got to day three or four and then we had a spike. So let's see where that goes, in terms of reported cases.
Assuming we got to that point, and we were looking to open up, I think what we're talking about is sector by sector, not everything goes back on day one. But we carefully open sector by sector, and then, when people come back to work, that there's appropriate personal protective equipment, even for the workers coming back, like cloth masks pretty much, which is a (Centers for Disease Control and Prevention) guideline today. To go out in public and wear a mask, we would want to see that in place.
We believe it's incredibly important to have adequate testing. So that the minute that people were symptomatic, that they got a test. And quite frankly, that's been a challenge in all of Wisconsin, to have testing that's readily available and that you can get that result quickly. So we have had an amazing advantage at Froedtert & the Medical College of Wisconsin because we have our own commercial, private reference lab, whose turnaround times today are less than 10 hours. And we have access to rapid testing that we're using on our patients. That's not the case in a lot of other places.
You have to have rapid testing. You can't take four days to get a test back and have somebody working. That's just not acceptable. So adequate testing. And of course, all of us would love to have reliable antibody testing and those different types of things in place. We're just not sure yet of the efficacy of that, if that's really going to work.
So those are some of the things that we're talking about that we would advise our own businesses and also the governor about being careful, you know, as we lift this and that we are going to have to retain some form of social distancing. And then all of us know that we're going to be living with this for some extended period of time, waiting 12 to 18 months for a vaccine. And then we're going to have to operate differently until we have that protection.
Wisconsin Health News is removing the password on all stories related to the coronavirus. For the latest developments follow us on Twitter at @wihealthnews or check out our website. For complete healthcare coverage, sign up for a free trial to our daily email newsletter.