Baldwin seeks to collect more demographic data on COVID-19 impact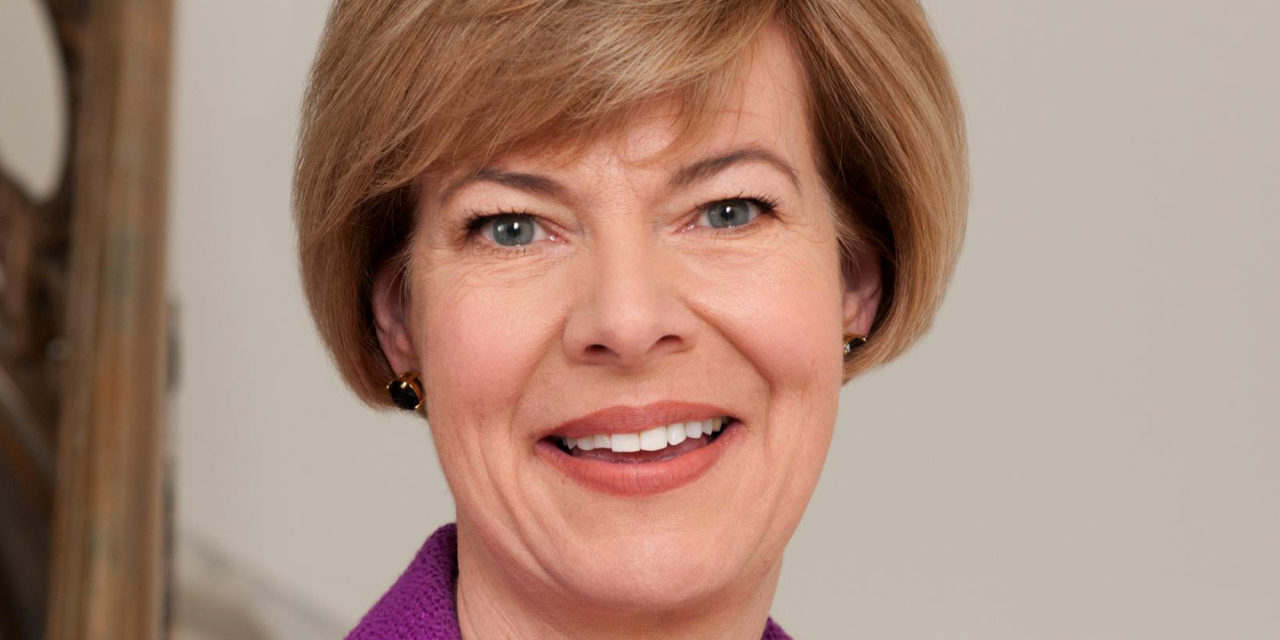 Wisconsin Democratic Sen. Tammy Baldwin is pushing for legislation that would mandate the federal government to report more demographic information on COVID-19.
Baldwin said on a teleconference Friday with Milwaukee County officials that health and economic disparities are leading the disease to have a disproportionate impact on the area's African American and Latinx communities.
"Serious health disparities among our most vulnerable Milwaukeeans existed a long time before this pandemic began," Baldwin said. "We have to make use of the data in order to continue to be informed about a path ahead that closes those disparities."
Baldwin said that Milwaukee's focus on reporting the disparities helped inform the nation as it was one of the few communities in the country tracking data by race and ethnicity.
"I am pushing fervently for it to be mandated to be collected at the national level," she said.
Baldwin and other senators introduced legislation this month requiring the Centers for Disease Control and Prevention to collect and report demographic data.
Congress passed a bill last week mandating some of that reporting, and Baldwin said she's looking to build on that plan.
Dr. Ben Weston, director of medical services at the Milwaukee County Office of Emergency Management, said that an African American person is nearly three times more likely to die of COVID-19 in Milwaukee County than a white person.
"And they're a staggering seven times more likely to die from COVID than a white person in Wisconsin," Weston said on the teleconference. "And the reason for this is not due to individual choices. Rather, it's due to the historical, institutional and ongoing effects of disparities, of marginalization and of racism in our community."
As of Tuesday morning, African American residents accounted for 85 of 162 deaths in the county, while making up 26 percent of the county's total population.
"It's exhausting to even be able to talk about this over the weeks," Milwaukee Health Commissioner Jeanette Kowalik said on Friday's call. "There's so much work that needs to be done as far as equity, economics and ways to really help our communities thrive."
Dr. Tito Izard, president and CEO of Milwaukee Health Services, Inc., said COVID-19 has exposed the health consequences of being an "American descendant of slavery." He called for addressing economic disparities.
"Without truly beginning to address this issue, we're only putting a Band-Aid on it," he said on the conference. "African Americans in this country in many different scenarios and situations have been the canary in the coal mine…when the canary starts to die, everybody rushes to safety. But the question is have we ever thought about what happens to the canary?"
Izard said there needs to be a holistic approach to looking at health.
"The only way to truly address this issue is to create restorative health equity for vulnerable populations," he said.
Wisconsin Health News is removing the password on all stories related to the coronavirus. For the latest developments follow us on Twitter at @wihealthnews or check out our website. For complete healthcare coverage, sign up for a free trial to our daily email newsletter.