'Everyone is concerned' over lack of statewide COVID-19 plan, say Dane County, public health leaders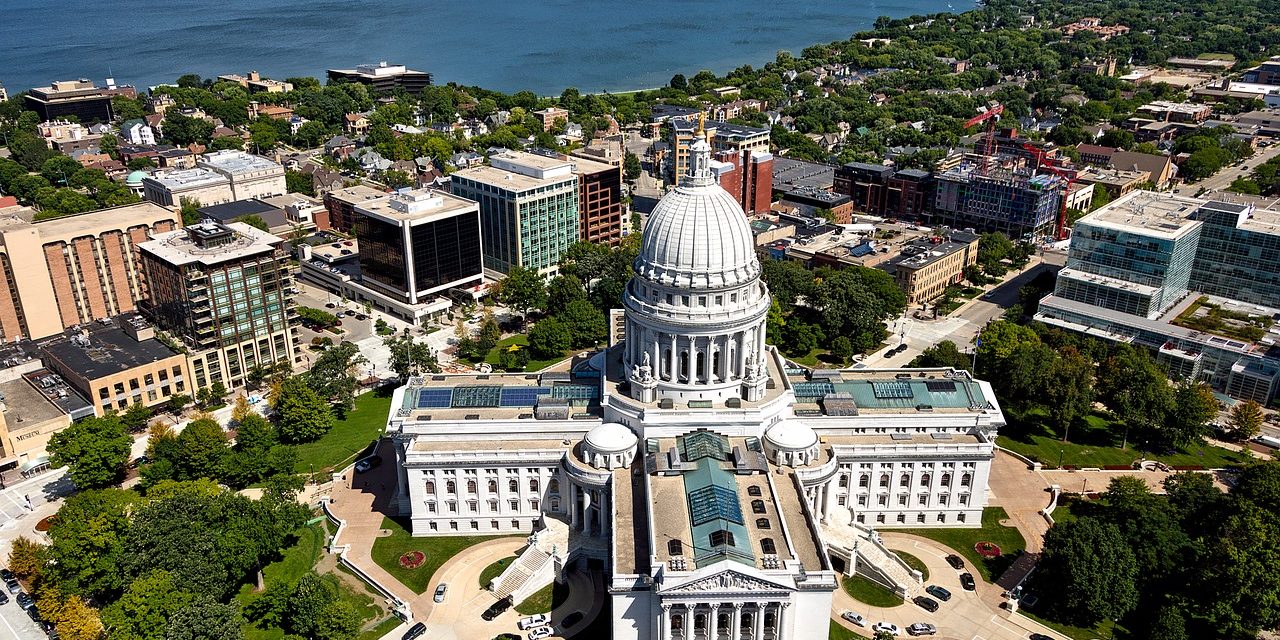 Public Health Madison and Dane County Director Janel Heinrich said Tuesday she's heard from public health leaders across the state who are worried about the state's lack of a safer-at-home order and the impact it could have on future outbreaks.
Dane County is pushing forward with its own phased reopening, which started Tuesday. Heinrich said several of her counterparts want to implement their own order but don't have the backing in their county.
"Everyone is concerned that there is no statewide order and some of them don't have support for a local order," Heinrich said during a webinar hosted by the Greater Madison Chamber of Commerce. "All are trying to message and provide guidance to their community similar to what we are doing with different degrees of success. All are concerned that because of that lack of a calculated phased reopening, it could lead to the bubble bursting at any point in time with more people closer to together."
Dane County Executive Joe Parisi expressed similar concerns.
"In so many places across the state they won't be able to do a gradual, safe, deliberate opening," he said during Tuesday's webinar. "That does concern us. Not just for our neighbor's safety but, because viruses know no boundaries."
More than a dozen counties and municipalities issued or extended local safer-at-home orders last week after the state Supreme Court struck down Gov. Tony Ever's statewide plan. But since then many have rescinded their orders, citing a lack of support and uncertainty over their effectiveness as surrounding counties reopen. Some have also questioned the legality of the local plans.
Evers met with GOP leaders about a statewide plan Thursday, but the talks quickly broke down. Evers said Monday it would be a waste of time for his administration to spend any more effort developing one when Republicans "made it very clear that they don't believe a statewide approach is the right way to go at this point and time and they also don't believe that any restrictions are advisable at this time."
Dane County and Madison's plan is based on Evers' Badger Bounce Back Plan. It outlines nine metrics measuring the county's capacity to control the spread of the virus over a two-week period, including averaging less than four new cases a day, a less than 5 percent positivity rate, processing more than 800 tests per day, a decrease in COVID-like symptoms, contact tracing for more than 85 percent of cases and adequate hospital capacity.
The county is currently in its "prepare for safer reopen phase," but Heinrich expects to officially move to "phase one" next week. That would allow, among other things, most businesses to open at 25 percent capacity. It would also allow for outdoor gatherings of up to 25 people as long as social distancing is taking place.
The plan would advance to phase two if, after at least 14 days, half of the metrics are green, and none are red. If at least half of the metrics remain green for another two weeks, the county would advance to phase three, where it would remain until widespread protections, like a treatment or vaccine, are available.
Phase three allows most businesses to open at 75 percent capacity, and outdoor gatherings of up to 250 people with social distancing.
Heinrich said there won't be criminal charges for businesses that violate the order.
She also said it's unlikely that any large concerts or sporting events will occur until there's a vaccine or effective treatment.
"The recommendation, the emerging guidance, the science is that large gatherings are just not going to be a good idea for a long time," she said.
Parisi said the phased approach gives the county the best chance of long-term success.
"We want to do this right the first time," he said. "We don't want to have to go back. We are guided by public health and doing it right the first time is what is best for our economy in the long run."
As of Tuesday, there were 541 confirmed cases in Dane County and 25 deaths.
Wisconsin Health News is removing the password on all stories related to the coronavirus. For the latest developments follow us on Twitter at @wihealthnews or check out our website. For complete healthcare coverage, sign up for a free trial to our daily email newsletter.