Evers seeks extension of federal funding for national guard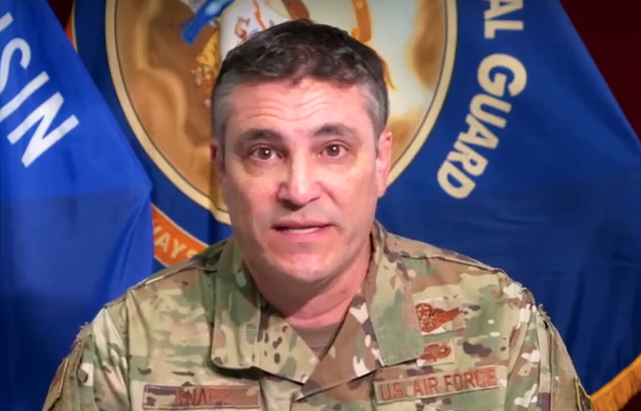 Gov. Tony Evers' administration is seeking an extension of federal funding for the Wisconsin National Guard to help with the state's response to COVID-19.
Evers sent a letter to President Donald Trump last week asking that funding be extended through July 31, with future requests possible through the end of the year. The funding is set to end June 24, a day before many National Guard members become eligible for federal benefits, Politico reported Tuesday.
Evers said the guard will become even more critical over the coming months, as it assists with isolation facilities, hospital surge capacity and COVID-19 testing.
General Paul Knapp, Wisconsin's adjunct general, told reporters Tuesday they're waiting to hear back on Evers' request. He said they're hammering out details on what the end of a deployment could look like, including handing off workload to other agencies.
That's one of the reasons why Evers is putting aside $260 million in federal money for testing, Knapp said.
Wisconsin Health News is removing the password on all stories related to the coronavirus. For the latest developments follow us on Twitter at @wihealthnews or check out our website. For complete healthcare coverage, sign up for a free trial to our daily email newsletter.