Poll: Worry over personal risk for COVID-19 declines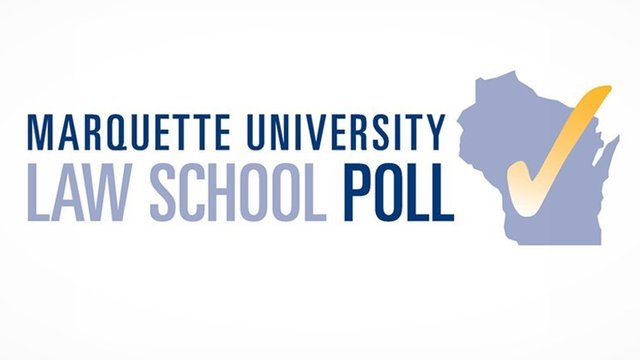 Worry over personal risk from COVID-19 continues to decline in Wisconsin, according to a Marquette Law School Poll released Wednesday.
The poll, conducted June 14 through 18, found that 55 percent were very worried or somewhat worried about the virus, compared to 45 percent who were not. In May, 60 percent were worried while 39 percent weren't.
The new survey found that 72 percent say it was appropriate to close schools and businesses as well as restrict public gatherings, with 25 percent calling it an overreaction. In May, those numbers were 69 percent and 26 percent. In March, they were 86 percent and 10 percent.
Approval for Gov. Tony Evers' handling of the crisis has also declined, with 58 percent supporting his efforts and 37 percent disapproving. In May, those numbers were 64 percent and 32 percent. In March, they were 76 percent and 17 percent.
Forty-four percent approve of President Donald Trump's handling of the outbreak, with 51 percent disapproving. That was a decline from March when approval was 51 percent and disapproval 46 percent.
Wisconsin voters expect the epidemic to last much longer than they anticipated, with 53 percent believing it will take a year or more to bring it under control. In May, 44 percent through the epidemic would be under control by the end of May.
The poll also found that 54 percent of respondents are comfortable letting students return to school in the fall, while 38 percent are uncomfortable. Eighty-three percent feel comfortable visiting a friend or family member's home, while 16 percent aren't.
Sixty-five percent feel comfortable shopping at a mall or large retail store, while 34 percent aren't. Forty-nine percent are comfortable with eating out at a restaurant, and 49 percent aren't.
Most people are uncomfortable attending mass gatherings like a sports event or concert or play, with 33 percent comfortable and 65 percent uncomfortable.
The poll also found Black Wisconsinites being more hard-hit economically and more concerned about COVID-19 compared to other groups.
Compiling March, May and June polling, 44 percent percent of Black respondents were very worried about the consequences of being infected with COVID-19. Twenty-three percent of white respondents were very worried and Latinx respondents fell between the two groups at 33 percent.
The poll surveyed 805 registered voters in Wisconsin. The margin of error was 4.3 percentage points.
Wisconsin Health News is removing the password on all stories related to the coronavirus. For the latest developments follow us on Twitter at @wihealthnews or check out our website. For complete healthcare coverage, sign up for a free trial to our daily email newsletter.