Evers declares new public health emergency, issues mask mandate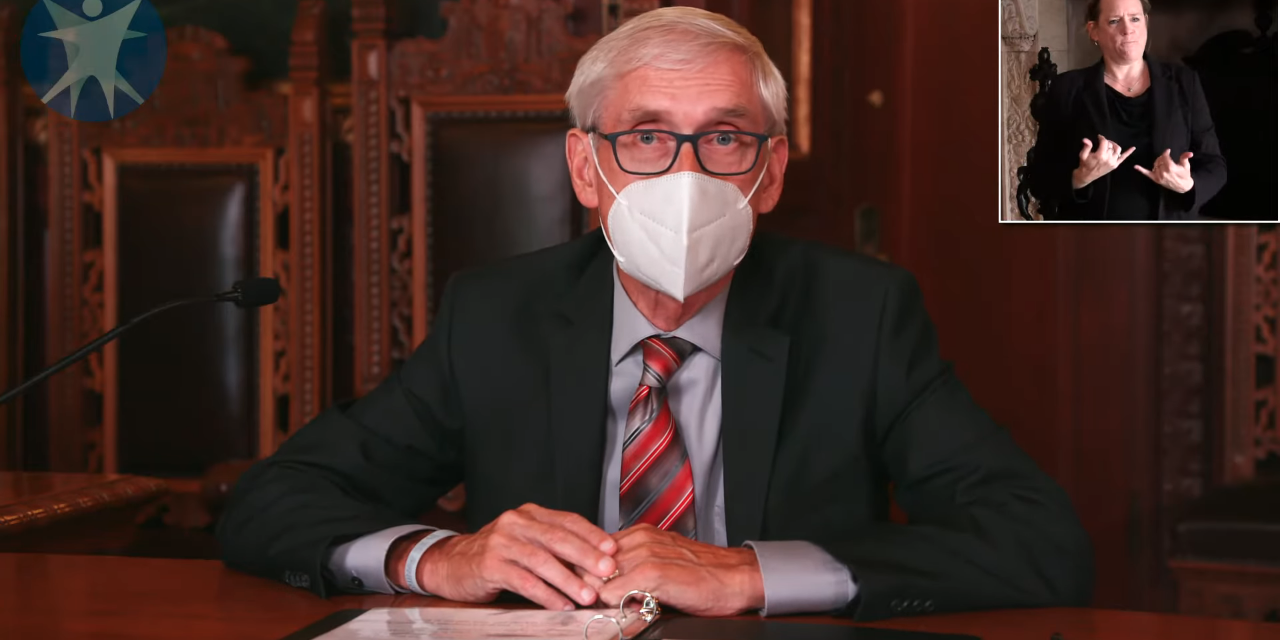 Updated July 30, 2020 at 6:05 p.m. with comments from GOP leaders
Gov. Tony Evers issued an emergency order on Thursday mandating that Wisconsinites wear masks when indoors starting Saturday.
Evers issued the order by declaring a public health emergency. It's the second public health emergency he's declared during the pandemic.
Under the order, which expires Sept. 28, Wisconsinites over the age of 5 will have to wear a face covering when indoors or in an enclosed space if they're around people who aren't members of their household or living unit. The order doesn't apply to private residences.
Face coverings will be recommended when outdoors.
Evers said that local health departments "have been doing a heck of a job" responding to the pandemic, but there needs to be a statewide approach to fighting the virus.
"While I know emotions are high when it comes to wearing face coverings in public, my job as governor is to put people first and to do what's best for the people of our state, so that's what I am going to do," Evers said.
GOP leaders criticized the orders. Senate Majority Leader Scott Fitzgerald, R-Juneau, said that municipalities have already been making decisions based on what best fits their region and don't need statewide mandate.
Fitzgerald is gauging the interest of his caucus when it comes to voting down the order.
"The Legislature should be reconvening to look at this," he said.
Speaker Robin Vos, R-Rochester, said Thursday he doesn't see the need for a statewide mask mandate.
"Local governments have been responding appropriately and increasing precautionary measures as needed," he said in a statement. "But Wisconsin shouldn't have a one-size-fits-all mandate. It doesn't build public support when there are questions surrounding the metrics and the constitutionality of this mandate."
Vos said he would expect legal challenges from citizen groups.