Public health emergency declaration ends as Evers allows small retailers to again offer in-person shopping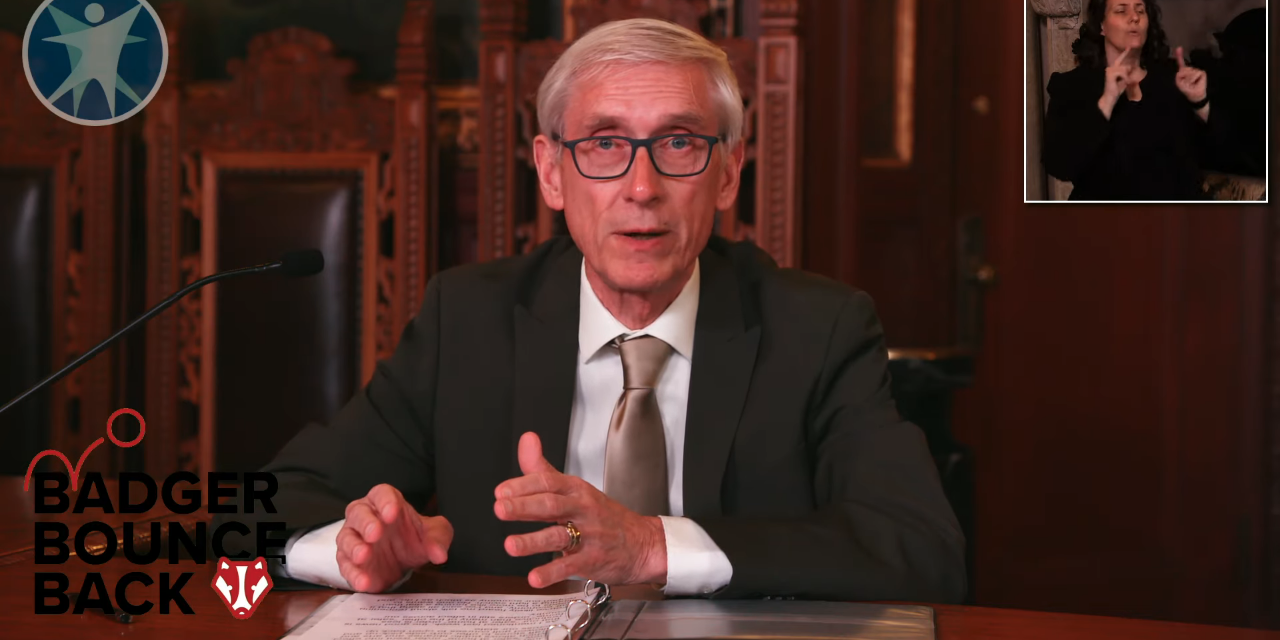 Gov. Tony Evers' public health emergency declaration ended Monday, the same day a new state order allowed small retailers to begin offering in-person shopping for up to five customers at a time.
Evers declared the new coronavirus a public health emergency on March 12. The declaration lasts 60 days unless it's extended by the Legislature.
Ryan Nilsestuen, the governor's chief legal counsel, said the public health emergency declaration allows local governments to seek reimbursement from the state for fighting the pandemic.
"That funding source is no longer available, so we're looking at alternative options on how to make sure that local governments can continue to combat COVID-19," he told reporters Monday.
The administration has also issued around 30 orders under the emergency to help address the pandemic, that range from providing licensing flexibility for healthcare professionals to addressing issues with unemployment insurance, he said.
"Unless the Legislature stands up and extends the public health emergency, those things will go away," he said.
The Legislature also tied several flexibilities and provisions in legislation passed last month to the public health emergency, Nilsestuen noted.
Still, Evers said he's happy with where the state is as the public health emergency ends.
"I'm very pleased where we're at," he said. "I think we could have gotten here a little bit quicker if we would have had better access to testing materials and PPE right off the bat."
Spokespeople for Senate Majority Leader Scott Fitzgerald, R-Juneau, and Assembly Speaker Robin Vos, R-Rochester, did not return requests for comment.
The Legislature is currently challenging the safer-at-home order in court, arguing it should be subject to legislators' review. Evers' attorneys cite state laws that gives the Department of Health Services broad authority to fight the pandemic. Those state laws are separate from the emergency powers given to Evers.
Evers said Monday that standalone retail stores or stores in strip malls can again offer in-person shopping for up to five customers at a time while maintaining social distancing practices.
Under the order, signed by Department of Health Services Secretary-designee Andrea Palm, stores that are opening must have outside entrances. Drive-in theaters can also operate with some restrictions.
The order took effect immediately.
"This is another disciplined turn of the dial that will allow Wisconsin's business owners to safely get back to work and Wisconsin consumers to support their favorite local spots," Evers said in a statement.
Businesses will have to review and consider guidelines from the Wisconsin Economic Development Corporation on safe business practices.
Vos, in a statement, called Evers' action "another confusing emergency order."
"We've flattened the curve by being careful and using common sense," Vos said. "With more testing, we're seeing a smaller percentage of positive cases. This shutdown has put half a million people out of work. It's time to get everyone back to work in every part of the state."
Vos last week called for a regional reopening of the state.
Palm said Monday that the state has redeployed around 400 employees from nearly every state agency and the University of Wisconsin System to train as contact tracers.
They've also received about 3,350 applications for contact tracing positions and have started interviewing candidates, she said.
As of Monday, there were 51 active labs running COVID-19 tests, with a daily capacity of 13,797 tests.
There were 10,418 confirmed cases, an increase of 199, and 409 deaths, an increase of nine.
Wisconsin Health News is removing the password on all stories related to the coronavirus. For the latest developments follow us on Twitter at @wihealthnews or check out our website. For complete healthcare coverage, sign up for a free trial to our daily email newsletter.