Poll: Most still back social distancing, COVID-19 restrictions as divisions grow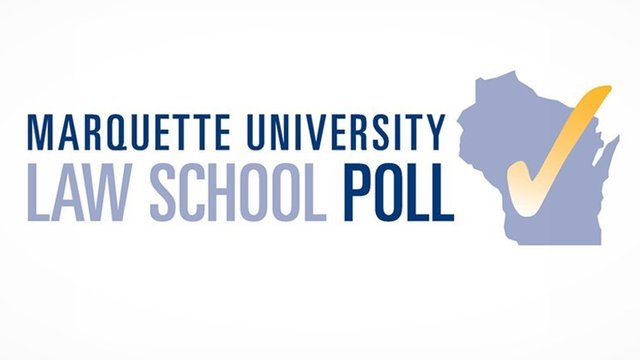 A majority of voters surveyed in a Marquette Law School Poll support social distancing and other restrictions, although divisions are growing over the state's response to COVID-19.
The poll, released Tuesday, found 69 percent thought it appropriate to close schools and businesses as well as restrict public gatherings, and 26 percent said it was an overreaction. In late March, 86 percent thought closures were appropriate, with 10 percent calling it an overreaction.
Approval of Gov. Tony Evers' handling of the virus has declined from 76 percent to 64 percent over the same period. Thirty-two percent now disapprove of the governor's handling of the crisis, up from 17 percent in March.
During the period, approval of President Donald Trump's handling of the outbreak also declined, dropping from 51 percent to 44 percent. Fifty-one percent now disapprove of his action, compared to 46 percent who disapproved of them in March.
Partisan differences have also increased. In March more than 75 percent of every partisan group said that closing schools and businesses were appropriate. Republicans were more evenly split in the May poll.
Concerns about the pandemic, as well as worry over personal risks, have also fallen. And those surveyed are now expecting a much longer epidemic before things return to normal.
The poll was conducted between May 3 and May 7. It included 811 registered voters in Wisconsin, with a margin of error of 4 percentage points.
According to the poll, 53 percent of voters say they trust Evers more than the Legislature to decide when to begin reopening and relaxing restrictions on public gatherings. Thirty-three percent say they trust the Legislature more.
And 31 percent support demonstrations for a reopening of the state, compared to 63 percent who oppose them.
Fifty-six percent say they are concerned that Wisconsin will reopen too soon, while 40 percent are concerned it won't reopen soon enough.
Wisconsin Health News is removing the password on all stories related to the coronavirus. For the latest developments follow us on Twitter at @wihealthnews or check out our website. For complete healthcare coverage, sign up for a free trial to our daily email newsletter.