Safer-at-home order goes into effect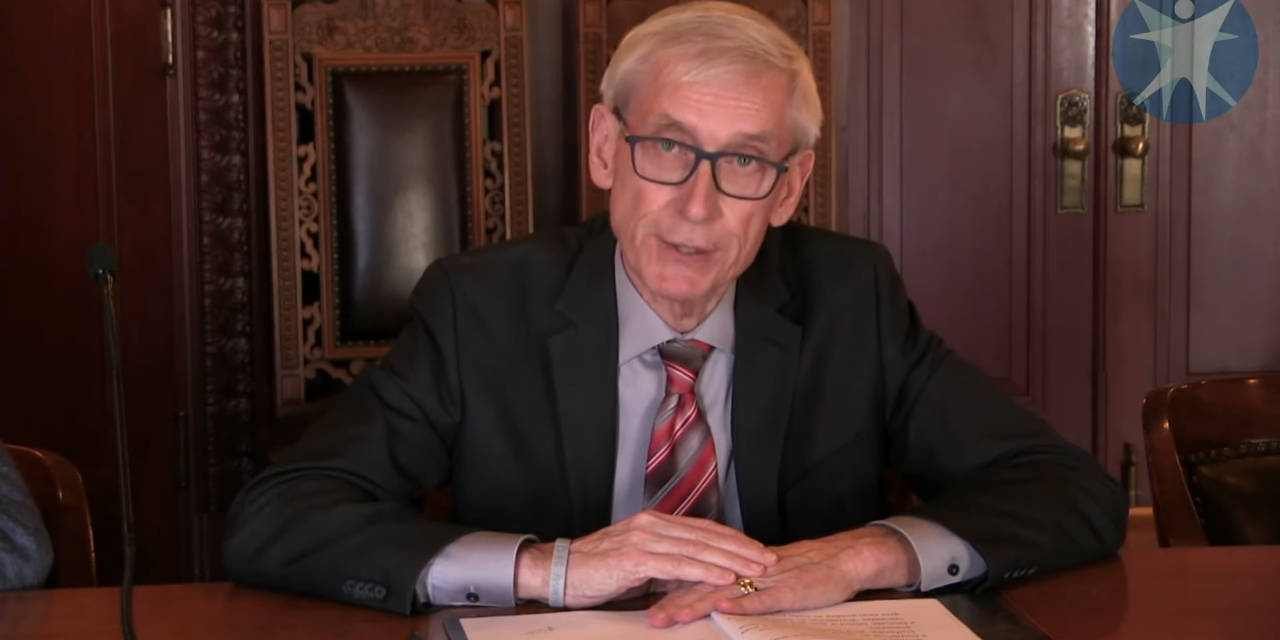 Gov. Tony Evers' safer-at-home order went into effect at 8 a.m. Wednesday.
Under the order, Wisconsinites will be able to go to the grocery store, visit the doctor, get medications and supplies, work at essential businesses, provide care to others and exercise as long as they follow social distancing requirements. Otherwise, they're supposed to stay at home.
The order exempts essential businesses, like healthcare organizations, long-term care facilities, government organizations and "essential infrastructure" like food production, construction, energy, transportation and utilities.
It allows grocery stores, pharmacies, gas stations and banks, among other businesses, to remain open. It also allows restaurants and bars to provide carryout.
Child care centers will remain open, but are charged with prioritizing care for families of healthcare workers. Weddings and funerals are permitted as long as they're less than 10 people. Local law enforcement can enforce the order.
Evers reiterated to reporters on Tuesday that he didn't want to pursue the order. But he said it's a "fluid process" and that he's listening to the science and public health experts to make his decisions.
"The bottom line is that COVID-19 has been and continues to be a rapidly evolving situation, sometimes changing by the hour," he told reporters. "That means that sometimes our responses have to change as we have more information. And if you're going to prevent and manage the further spread and ensure that the healthcare workers and systems aren't overwhelmed, then that means we have to be willing to act as quickly as we're able to do to keep people safe."
Wisconsin Manufacturers & Commerce CEO Kurt Bauer said they didn't advocate for the order, but that they've been in regular contact with Evers' administration on what it might look like.
They asked for a broad definition of essential businesses and that all manufacturing and its supply and distribution chain be considered essential.
"Despite broad exemptions, a lot of businesses face uncertainty and hardship," Bauer said in a statement. "Many will not be able to reopen when the shelter-in-place order is lifted, and their employees will need to find new jobs. But, I am confident that private sector businesses will lead the recovery when the crisis passes."
The order is backed by the Metropolitan Milwaukee Association of Commerce, according to its President Tim Sheehy. He said that support is based on input from medical professionals, as well as small and mid-size members, and large corporations that witnessed firsthand the spread of the disease in other countries.
"It's that collective information and insight that led us to be supportive of what the governor has rolled out," he said during a webinar Tuesday organized by MMAC.
Evers also told reporters that they're working to ensure that healthcare workers have access to child care, including plans for on-site child care centers.
Department of Health Services Secretary-designee Andrea Palm said they're tracing every confirmed case of COVID-19 and informing those that have been exposed. They're re-deploying 60 public health professionals to help local health departments in contact tracing.
Wisconsin Health News is removing the password on all stories related to the coronavirus. For the latest developments follow us on Twitter at @wihealthnews or check out our website. For complete healthcare coverage, sign up for a free trial to our daily email newsletter.