Wisconsin's two senators back COVID-19 bill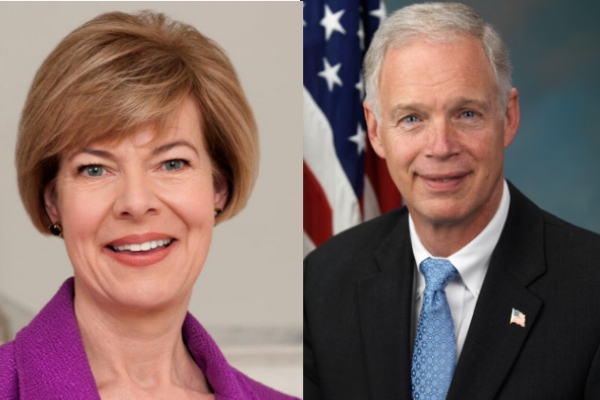 Wisconsin's two senators joined their colleagues Wednesday night in supporting a $2 trillion bill to address COVID-19.
The bill, which passed unanimously, will provide direct payments to the American public, expand unemployment insurance and provide grants and loans to support small businesses, according to a statement from Sen. Tammy Baldwin, D-Wis.
Baldwin also said the bill includes what she termed a "Marshall Plan" for the nation's healthcare system. The $150 billion will provide financial support to hospitals, help them buy supplies and increase money for workforce, training, construction to house patients and emergency operation centers.
Money will also flow to states, tribes and local governments to help address COVID-19. And the bill puts in place worker protections, transparency and oversight for government loans.
"We are all in this together, so we need to continue working together across party lines to take additional steps to get through this public health crisis, stabilize our economy, and help it move forward," Baldwin said in a statement.
Sen. Ron Johnson, R-Wis., voted for the measure, which he said is "far from perfect" but will help address problems caused by COVID-19. He said that the $2 trillion price was "pretty hard to swallow."
But he said that Americans who've lost their jobs need support, employers who have had to stop operating or have seen their business decline need funds to remain viable, financial markets need to keep functioning and healthcare systems need money to take care of patients and develop therapies.
Johnson said he was also happy that the bill corrected a legislative anomaly that made Wisconsin ineligible to receive increased Medicaid funding provided in the previous bill.
Wisconsin Health News is removing the password on all stories related to the coronavirus. For the latest developments follow us on Twitter at @wihealthnews or check out our website. For complete healthcare coverage, sign up for a free trial to our daily email newsletter.