State GOP leaders will consider federal action before taking their own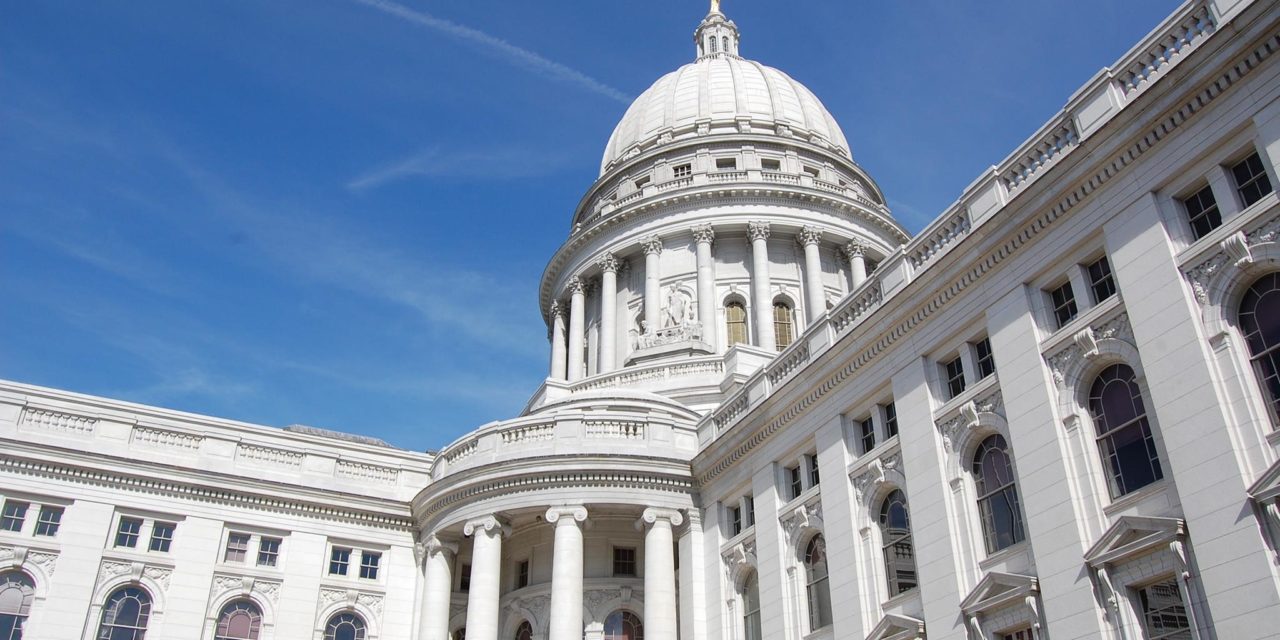 Editor's note: This story has been updated to reflect an additional death not included in the state data this afternoon. 
Republican legislative leaders said Wednesday they need to understand how Congress is addressing COVID-19 before the state's Legislature takes action.
As of Wednesday afternoon, there were 585 positive COVID-19 tests in the state, and 10,089 negative tests, according to the Department of Health Services. There were six deaths, including the first death in Dane County. Not included in the count is the fourth reported death in Milwaukee County, a 60-year-old man who died at home, per the Milwaukee County Medical Examiner's Office.
"We cannot do anything until we understand what's happening from Washington D.C.," Assembly Speaker Robin Vos, R-Rochester, told reporters.
He noted that the U.S. Senate is considering a $2 trillion package, with money aimed at states, small businesses and workers.
Both Senate Majority Leader Scott Fitzgerald, R-Juneau, and Vos said they support holding the April 7 elections, rather than shifting to a mail-in election.
"We are way too far in," Fitzgerald said, noting that early voting has already begun.
President Donald Trump said Tuesday that he's "hopeful to have Americans working again by that Easter, that beautiful Easter day."
But Fitzgerald said that has "got to be driven not necessarily by the calendar, more so about what we see on a daily basis."
Vos called on the healthcare system and hospitals to do a better job explaining what's happening in real time.
"All across the state, most elective surgeries have been delayed or canceled," he said. "That means there's a lot of open hospital beds right now getting ready for the crisis."
He said it would be helpful to know, when the state reports its testing data on a daily basis, how many have also been hospitalized and how many of the total beds are taken up. That way people can see how the hospitals are being impacted, he said.
"I think we've been really lacking in doing that, so I think there's a lot more information the public wants to see," he said.
Vos and Fitzgerald criticized the rollout of Gov. Tony Evers' "safer-at-home" order, calling for better communication with the administration.
Vos said they weren't consulted on the order, but he doesn't feel it's helpful to "sit around and criticize past decisions that have already been made."
"The governor has more information than he has shared with us," Vos said. "So I have to accept the fact that he's looking at all the facts and that he is trying to make the best decision that he can. I have serious doubts about the way the order was put in place where it seems like some people got exemptions and other people did not in a very similar industry."
Fitzgerald said they'll see the impact and implications of the order are in the next few weeks and whether or not the public adheres to it.
He and Vos have talked to doctors and administrators at Medical College of Wisconsin and Children's Wisconsin.
"I've also talked to a number in my own district," Fitzgerald said. "And the issue continues to come up – they're very concerned about kind of how quickly the ERs fill up."
Vos said they're also looking at a temporary suspension of the one-week waiting period for unemployment insurance benefits.
Evers called for repealing the waiting period. Vos said that the waiting period ensures the state's fund remains solvent.
He said they've asked the Legislative Fiscal Bureau to analyze the impact of a suspension so if lawmakers pursue one, they can do it in a way "that allows folks to get their benefits but not have a massive tax increase."
Wisconsin Health News is removing the password on all stories related to the coronavirus. For the latest developments follow us on Twitter at @wihealthnews or check out our website. For complete healthcare coverage, sign up for a free trial to our daily email newsletter.