State officials, mental health providers work to address stress caused by COVID-19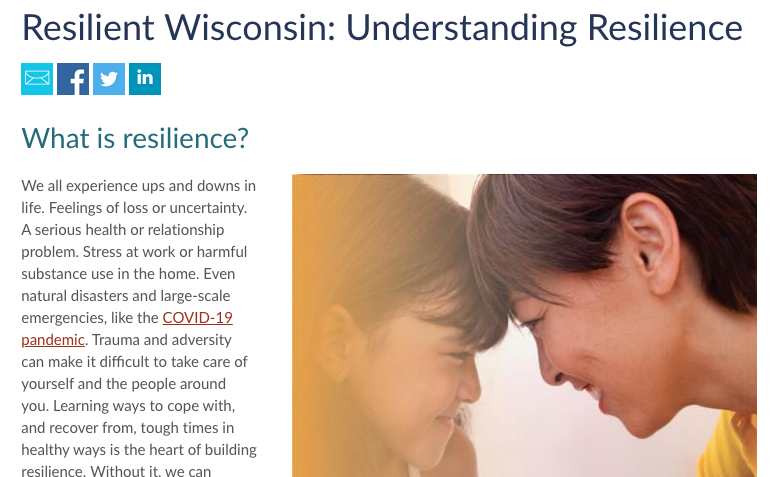 State officials announced an initiative Friday aiming to help Wisconsinites cope with mental health challenges caused by the COVID-19 crisis.
Gov. Tony Evers said Resilient Wisconsin will provide tips and help for coping with trauma and stress. Other parts of the campaign include connecting first responders to support.
"As we face the ongoing challenges of COVID-19 in Wisconsin, resilience is how we will band together and grow as a state in the face of unprecedented times," Evers told reporters . "Resilience is our ability to recover from adversity, it's our ability to adjust to change and it's our ability to deal with difficulties."
Department of Health Services Secretary-designee Andrea Palm said self-care can help with stress and make it possible to care for others. She said part of reducing stress includes proper hand washing and following social distancing guidelines to reduce concerns over getting infection.
"We know that feelings of isolation, economic hardship or fear of getting sick, that all of these can pile up and make us feel overwhelmed, anxious or depressed," she told reporters Friday. "Telling somebody about these feelings isn't a sign of weakness – it can be a necessary tool to survive in this ever-changing situation."
Rogers Behavioral Health Chief Clinical Officer Dr. Brad Riemann said that anxiety – from fears about contracting the virus as well as its impact on jobs and education – has already settled in. Depression will likely emerge as people continue to self isolate.
"When we isolate, that's really a breeding ground for depression and anxiety," Riemann said.
Rogers' locations are remaining open and doing anything they can to follow the Centers for Disease Control and Prevention guidelines, he said. They're shifting to telehealth for outpatient care.
Riemann said that they're expecting an increase in people seeking care once the crisis is resolved.
Catherine Langdon, a behavioral health mental health clinician at ThedaCare, also expects to see the largest impact after the pandemic subsides.
"That's mostly because people are in survival mode right now," she said. "You're not really thinking about it. You're just kind of dealing with it right now. And then once you actually have more time and flexibility to process, that's where we're going to see more symptoms."
Langdon said having more structure in the day, limiting news around the pandemic and talking to people over the phone can help with anxiety and depression. They're doing teleconsultations to meet with clients, she said.
Wisconsin Health News is removing the password on all stories related to the coronavirus. For the latest developments follow us on Twitter at @wihealthnews or check out our website. For complete healthcare coverage, sign up for a free trial to our daily email newsletter.