State working with Milwaukee, Army Corps on COVID-19 facility at State Fair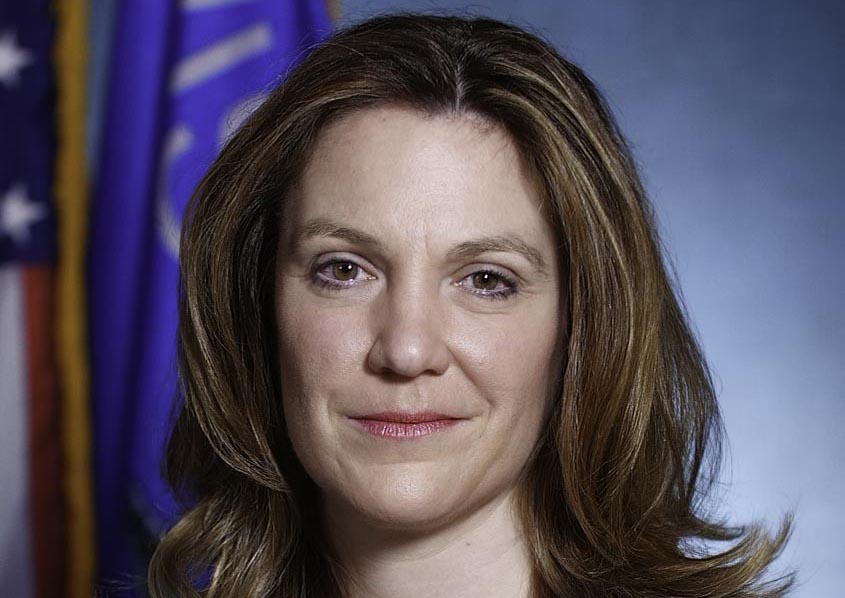 State officials are working with Milwaukee County officials and the U.S. Army Corps of Engineers to potentially build a facility to handle an anticipated surge of COVID-19 patients, Department of Health Services Secretary-designee Andrea Palm confirmed Friday.
Milwaukee County officials said last week they want to place an alternate care facility at the Wisconsin State Fair Park. A county spokesman said Friday officials are eyeing the fair's Exposition Center.
Palm said the state asked the Army Corps to evaluate sites for consideration by the city, and that a site has been chosen. She said officials are working out the details on how many staff and other resources would be needed.
"We do continue to work closely with them as they move through this process, with the intention of standing up an alternate care facility to handle any surge they might face," Palm said.
Other states, including Illinois, have propped up similar sites. On Friday, Illinois Gov. JB Pritzker announced that the first 500 beds at a field hospital set up at McCormick Place in Chicago are ready to go. The facility is being led by Dr. Nick Turkal, former Advocate Aurora Health co-CEO, and is expected to house 3,000 beds by the end of the month. It's one of five alternate care facilities that officials are building out across the state.
Dr. Ryan Westergaard, chief medical officer of the Bureau of Communicable Diseases at DHS, expressed some optimism Friday that overall cases in Wisconsin are not yet growing at the exponential rate seen in some other parts of the country. Still they are increasing faster in Milwaukee County than other parts of the start. There have been 1,270 confirmed cases in Milwaukee County and 39 deaths, according to the county's latest data.
Statewide, the number of confirmed cases climbed to 2,267 over the weekend and 68 deaths. Nearly 30 percent of the positive tests have required hospitalizations. There have been 25,169 negative tests.
Palm said that the state is working with hospitals to increase the data that they report, including information on occupancy rates at hospital intensive care units. The state recently started reporting hospitalization rates, in addition to daily counts on positive tests and deaths.
"We will include new data on those who have required ICU care," Palm said. "But, again, there's not a state data warehouse that includes all the EHR records of the people of the state of Wisconsin. That is something that hospital and healthcare systems own and control and we are very actively working with those folks to build a way for them to report that kind of information to us on a more real-time basis."
She said the data will be critical as they continue efforts to flatten the curve "so we can serve all those who need treatment in hospitals in the most effective way."
The growth in cases in southeastern Wisconsin is among the factors that Gov. Tony Evers cited in his call Friday to shift Tuesday's election to an all-mail election and push back the deadline for mail-in ballots to May. Legislative Republican leaders threw cold water on the idea Friday and both chambers quickly adjourned a special session on the matter.
"If the governor had legitimate concerns, we could have come to a bipartisan solution weeks ago," Assembly Speaker Robin Vos, R-Rochester, and Senate Majority Leader Scott Fitzgerald, R-Juneau, said in a joint statement Friday.
On Sunday, a group of Wisconsin mayors, including Milwaukee Mayor Tom Barrett and Madison Mayor Satya Rhodes-Conway, called on Palm to use her emergency powers to close down the buildings where voting occurs.
"We need you to step up and stop the state of Wisconsin from putting hundreds of thousands of citizens at risk by requiring them to vote at the polls while this ugly pandemic spreads," wrote the mayors.
Evers said Saturday that the federal government granted Wisconsin's request for a major disaster declaration for the entire state. The declaration provides access to public assistance programs.
Wisconsin Health News is removing the password on all stories related to the coronavirus. For the latest developments follow us on Twitter at @wihealthnews or check out our website. For complete healthcare coverage, sign up for a free trial to our daily email newsletter.