Azar calls for balancing risks of COVID-19 with risks of not getting healthcare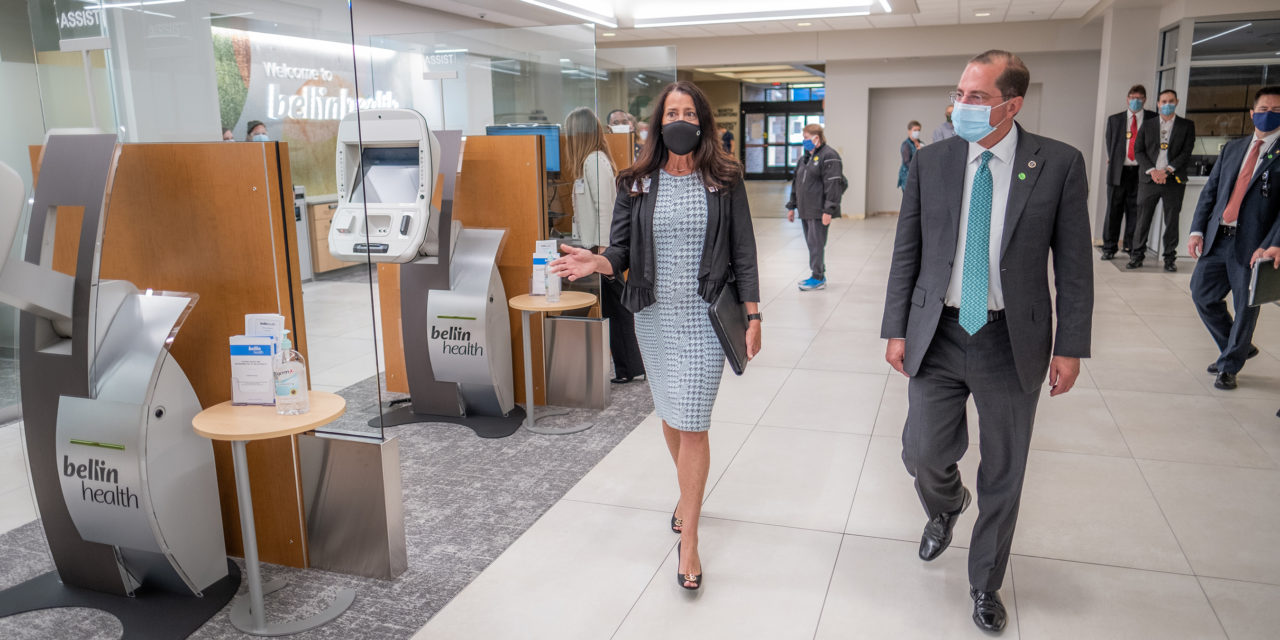 Image courtesy of Bellin Health
Health and Human Services Secretary Alex Azar warned of the dangers of foregoing healthcare amid the COVID-19 pandemic during a visit to Green Bay on Wednesday.
Azar said there was a significant drop in colonoscopies, mammograms, joint replacements and primary care visits in the city from March to April.
He said at a stop at Bellin Health that they're beginning to see those numbers recover, but there's a "long way to go in many cases."
"We have to balance the health risks of the virus with the health risks of forgoing necessary medical care on top of the health risks of social isolation and economic downturn," Azar said. "The right way to think about reopening isn't health versus the economy – it's health versus health."
Azar praised Wisconsin for moving toward a "safe and prudent reopening here in our healthcare facilities and throughout our communities."
He said Wisconsin's doing well in terms of a decline in mortality rates and hospitalizations, similar to what the nation is seeing.
However, some data in the state are trending poorly, with experts concerned about the trajectory of the virus.
Azar also visited Oneida Community Health Center and the N.E.W. Community Clinic.
HHS is awarding more than $400,000 to the Oneida Nation as part of a Centers for Disease Control and Prevention program for tribal public health capacity for responding to COVID-19, he announced Wednesday. The funding will also support a drive-thru testing facility.
Azar also praised a ruling upholding the Trump administration's price transparency rules, set to go into effect next year.
"Patients deserve to know the price of a healthcare service before they go to get it," he said. "The president has promised A-plus healthcare transparency and that's what we're delivering."
The American Hospital Association vowed an appeal of the decision. Melinda Hatton, general counsel, said the administration's "flawed proposal to mandate disclosure of privately negotiated rates…does nothing to help patients understand their out-of-pocket costs."
"It also imposes significant burdens on hospitals at a time when resources are stretched thin and need to be devoted to patient care," Hatton said in a statement.