Assembly to vote on COVID-19 bill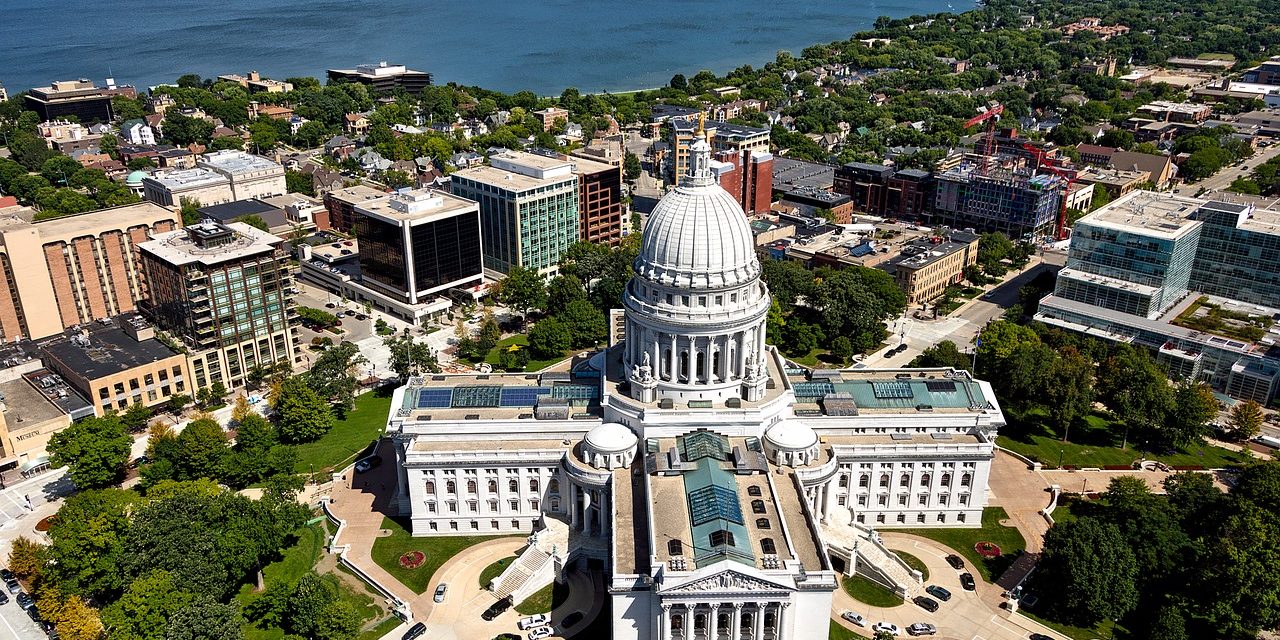 The Assembly is set to take up legislation Tuesday that would allow Wisconsin to receive at least $300 million in federal Medicaid funding in response to the COVID-19 crisis.
The bill would waive certain legislative oversight requirements for Medicaid changes in response to the COVID-19 emergency. And it would put in place consumer protections, like barring insurers from having members pay more for COVID-19 treatment received at an out-of-network provider rather than in-network one.
The plan would also let the Joint Finance Committee transfer $75 million during the emergency. And it would waive the one-week waiting period for unemployment benefits.
Assembly Speaker Robin Vos, R-Rochester, and Majority Leader Jim Steineke, R-Kaukauna, said they worked with Democratic leadership and Gov. Tony Evers on the plan.
"We applaud the bipartisan work that went into the creation of this important bill," they wrote.
But some groups said the measure doesn't go far enough. Citizen Action of Wisconsin Executive Director Robert Kraig said the plan should require private health plans to cover the full cost of treatment without cost-sharing and give Evers the power to extend Medicaid coverage to those without health insurance during the emergency.
And the Survival Coalition called for ensuring that enough Medicaid money heads to support constituents in the state's long-term care programs as well as overtime, hazard pay and protective equipment for direct care and home health workers.
The coalition also asked for temporary changes to the Family Medical Leave Act policy for families to care for those with disabilities whose normal daily supports have changed due to the pandemic.
And the coalition Co-Chair Kit Kerschensteiner said the Legislature should pass a "clean bill" focused on COVID-19. She said the plan shouldn't reduce training hours for certified nursing assistants, which the bill would do by cutting them to 75 hours, the federally required minimum. Evers vetoed a similar plan last year, citing concerns over a reduction in care quality.
Evers told reporters Monday afternoon that he hadn't seen the final bill. He said he agreed with provisions in previous drafts that lifted a waiting period for unemployment benefits and made changes so Wisconsin can qualify for the enhanced federal Medicaid match.
The bill would also provide liability exemptions for medical supply companies and immunity for healthcare providers addressing the outbreak.
And it would allow pharmacists to extend prescription orders, cover vaccinations under SeniorCare and create a Medicaid payment program to incentivize participation in a health information exchange.
The legislation would also make various licensure changes, including allowing for temporary credentials for former and out-of-state healthcare providers.
"This bill extends a lifeline to the recently unemployed and provides the Joint Finance Committee flexibility to respond to future challenges caused by COVID-19," Senate Majority Leader Scott Fitzgerald, R-Juneau, said in a statement. "There is no such thing as a perfect piece of legislation, but action is desperately needed right now."
He said they plan to move forward with a vote on the bill in the chamber Wednesday.
Wisconsin Health News is removing the password on all stories related to the coronavirus. For the latest developments follow us on Twitter at @wihealthnews or check out our website. For complete healthcare coverage, sign up for a free trial to our daily email newsletter.